Sandra & Gary Sojka Poet-in-Residence
For forty years, the Stadler Center's Poet-in-Residence program has brought poets of national and international renown to Bucknell for an extended stay during the academic year. The Poet-in-Residence meets individually with qualified students, gives a public reading, and engages in a Q&A. The program is meant to honor the achievement of a distinguished poet while providing undergraduate writers the opportunity to work with an exceptional talent.
Recently redesignated to honor longtime Stadler Center benefactors Sandra and Gary Sojka, the current program represents a merger of the Sojka Visiting Poet Series (1995-2020) and the original Poet-in-Residence program, which dates back to 1981. Bucknell President Gary Sojka (1985-95) was instrumental in the founding of the Center and, with his wife Sandy, remains dedicated to its prosperity.
Among our recent Poets-in-Residence are Mark Doty, Terrance Hayes, Brenda Hillman, Claudia Rankine,  Mary Ruefle, and Ross Gay. See below for a complete list of Poets-in-Residence and Sojka Visiting Poets. 
The Sojka Poet-in-Residence is selected by invitation only; the Stadler Center does not accept applications for this position.
 
2021-22 Sojka Poet-in-Residence
Aracelis Girmay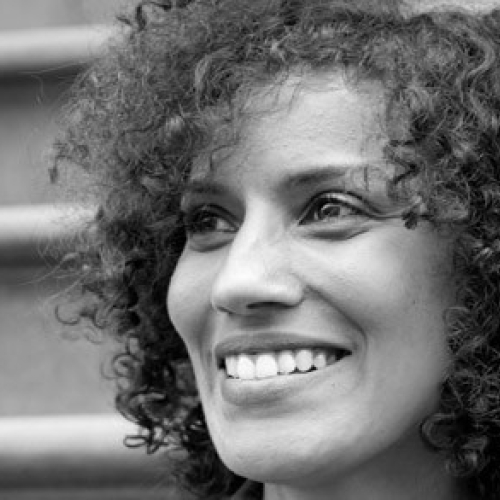 Aracelis Girmay is the author of three books of poems: the black maria (BOA Editions, 2016); Teeth (Curbstone Press, 2007), winner of the GLCA New Writers Award; and Kingdom Animalia (BOA Editions, 2011), winner of the 2011 Isabella Gardner Poetry Award and a finalist for the National Book Critics Circle Award and the Hurston/Wright Legacy Award. She is also the author/illustrator of the collage-based picture book changing, changing.
For her work, Girmay was nominated for a Neustadt International Prize for Literature in 2018. For the last several years, Girmay was on the faculty of Hampshire College's School for Interdisciplinary Arts and before that taught community writing workshops with young people in New York and California. She has received grants, training, and fellowships in support of her work from the NEA, the Whiting Foundation, Civitella Ranieri, the Cave Canem Foundation, and the Community~Word Project, among other programs.
She is the editor of How to Carry Water: Selected Poems of Lucille Clifton (BOA, 2020) and is on the editorial board of the African Poetry Book Fund.
Related Events
Former Poets-in-Residence and Visiting Poets
Contact Details
Stadler Center for Poetry & Literary Arts