Sandra & Gary Sojka Poet-in-Residence
For 40 years, the Stadler Center's Poet-in-Residence program has brought poets of national and international renown to Bucknell for an extended stay during the academic year. The Poet-in-Residence meets individually with qualified students, gives a public reading and engages in a question and answer session. The program is meant to honor the achievement of a distinguished poet while providing undergraduate writers the opportunity to work with an exceptional talent.
Recently redesignated to honor longtime Stadler Center benefactors Sandra and Gary Sojka, the current program represents a merger of the Sojka Visiting Poet Series (1995-2020) and the original Poet-in-Residence program, which dates back to 1981. Bucknell President Gary Sojka (1985-95) was instrumental in the founding of the center and, with his wife Sandy, remains dedicated to its prosperity.
Among our recent Poets-in-Residence are Mark Doty, Terrance Hayes, Brenda Hillman, Claudia Rankine, Mary Ruefle and Ross Gay. See below for a complete list of Poets-in-Residence and Sojka Visiting Poets. 
The Sojka Poet-in-Residence is selected by invitation only; the Stadler Center does not accept applications for this position.
2023-24 Sojka Poet-in-Residence
Jane Wong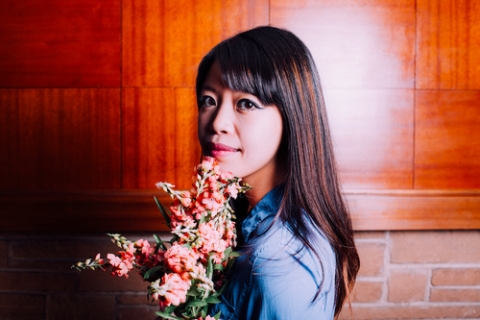 Jane Wong is the author of a memoir, Meet Me Tonight in Atlantic City (Tin House, 2023) and two collections of poetry: How to Not Be Afraid of Everything (Alice James, 2021) and Overpour (Action Books, 2016). A Kundiman fellow, she is the recipient of a Pushcart Prize and fellowships and residencies from the U.S. Fulbright Program, Artist Trust, Harvard's Woodberry Poetry Room, Hedgebrook, the Barbara Deming Memorial Fund, Loghaven and others. The recipient of the James W. Ray Distinguished Artist Award for Washington artists, her first solo art show "After Preparing the Altar, the Ghosts Feast Feverishly" was exhibited at the Frye Art Museum in 2019. She is an Associate Professor of Creative Writing at Western Washington University.
Related Events
Former Poets-in-Residence and Visiting Poets
Contact Details
Stadler Center for Poetry & Literary Arts