Philip Roth Residence in Creative Writing
Named for Bucknell's renowned literary alumnus and initiated in fall 1993, the Philip Roth Residence in Creative Writing offers up to four months of unfettered writing time for a writer working on a first or second book of fiction or creative nonfiction. The residency provides lodging in Bucknell's "Poets' Cottage" and a stipend of $5,000.
In the spring semester of 2023, the Stadler Center will accept applications for the 2023–24 Roth Residences (August–December 2023 and January–May 2024). The application deadline for both residencies is Feb. 1, 2023. Please note: The Roth Residency is now open to writers in ANY literary genre: fiction, poetry, creative nonfiction, etc.
2022-23 Philip Roth Residents
Fall 2022 Philip Roth Resident: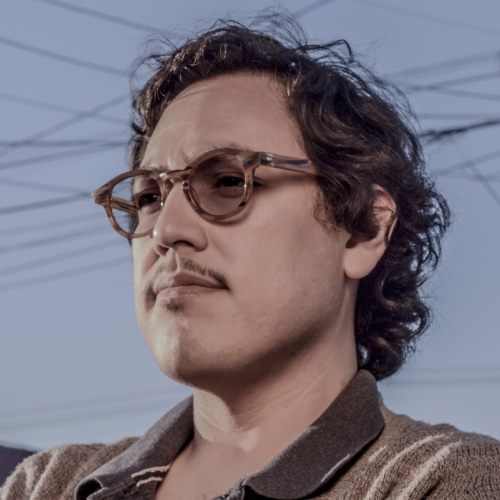 Alberto Reyes Morgan hails from the Mexicali–Imperial Valley border region. His fiction has been published by the Michigan Quarterly Review and anthologized in Catapult's Best Debut Short Stories 2021: The PEN America Dau Prize. His interviews and translations have appeared in the books Invisible Hands: Voices from the Global Economy; Underground America: Narratives of Undocumented Lives; Solito, Solita: Crossing Borders with Youth Refugees from Central America; Chasing The Harvest: Migrant Workers in California Agriculture, and others. He was the Carol Houck Smith Fiction Fellow at the University of Wisconsin-Madison, recieved the Tillie Olsen Award for Socially Conscious Writing, and provided literary criticism on Texas Public Radio's Book Public. He holds an MFA from the Program for Writers at Warren Wilson College, and has taught in Ethiopia and Spain.
Spring 2023 Philip Roth Resident: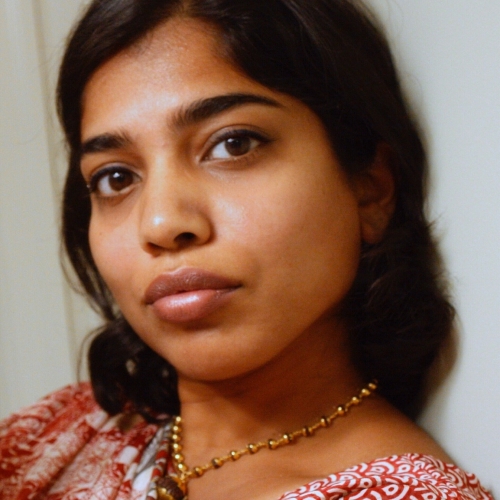 Born in Andhra Pradesh, India, Madhu H. Kaza is a writer, translator, artist and educator based in New York City. Her work has appeared in the Los Angeles Review of Books, Yale Review, Guernica, EcoTheo Review, Chimurenga, Two Lines, and more. She is the editor of Kitchen Table Translation, a volume that explores connections between migration and translation and which features immigrant, diasporic and POC translators. More recently, she guest-curated a feature on writing from less-translated languages for the Summer/Fall 2022 issue of Gulf Coast, and in 2021 she served as a juror for the National Book Award in translated literature.
Related Events
View the full list of Stadler events
Former Roth Residents
Spring 2022, Andres Vaamonde (fiction)
Fall 2021, no resident
Spring 2021, Bonnie Chau (fiction)
Fall 2020, David Joseph (fiction)
Spring 2020, Leah Hampton (fiction)
Fall 2019, Monterica Sade Neil (nonfiction)
Spring 2019, Sophie Klahr (poetry)
Fall 2018, Aurora Masum-Javed (poetry)
Spring 2018, Meghan Lamb (prose)
Fall 2017, Ngwah Mbo-Nkweti (prose)
Spring 2017, Raena Shirali (poetry)
Fall 2016, Jessica Frank (poetry)
Spring 2016, Martha Park (prose)
Fall 2015, Christina Nichol (prose)
Spring 2015, Diana Khoi Nguyen (poetry)
Fall 2014, Corey Miller (poetry)
Spring 2014, Alexander Lumans (prose)
Fall 2013, Tennessee Jones (prose)
2012-13 Justin Boening (poetry)
2011-12 Smith Henderson (prose)
2010-11 Leslie Harrison (poetry)
2009-10 Mike Scalise (prose)
2008-09 Eduardo Corral (poetry)
2007-08 Rajesh Parameswaran (fiction)
2006-07 Beth Martinelli (poetry)
Contact Details
Stadler Center for Poetry & Literary Arts