Music
Bachelor of Arts
Bachelor of Music
As a Bucknell music major, you'll refine your skills and expression while preparing for careers under the direction of highly accomplished faculty artists.
Students in the bachelor of arts program build a solid foundation in music theory, history and performance, while the bachelor of music program offers two specialized concentrations in performance and music education.
Take advantage of ensemble performance opportunities in musical styles ranging from gamelan and opera to jazz and orchestra.
You'll graduate ready for jobs in teaching, performance, business and more, or for advanced study in areas such as composition and musicology. Arts Merit Scholarships are available to prospective students.
Degree Programs
Our degree programs offer a wide variety of concentrations within music. All degree programs require an audition.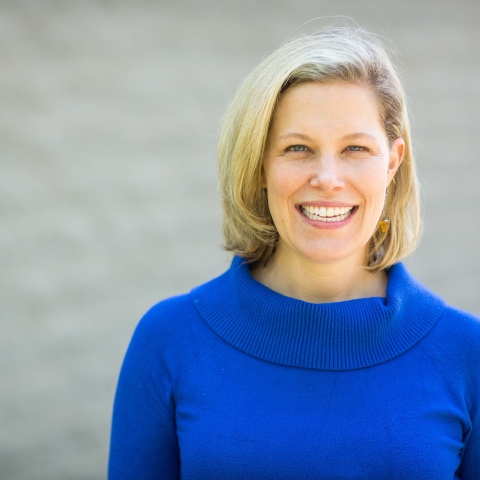 Most students who come to Bucknell want to have a professor who is actively working within the field. Someone who has the contacts, knows what's going on and can help them make those connections.
Professor Emily Martin, music, whose album was named one of The Best Classical Recordings of 2020
Take a closer look at the arts
Areas of Study
Brass
Contemporary Composition
Cultural/Critical Studies
Music Education
Percussion
Performance
Piano & Keyboard
Strings
Vocal Performance
Woodwinds
Application and Audition Information
An audition is required for acceptance into all music degree programs, including the bachelor of music degree programs and the bachelor of arts degree programs. All music candidates must follow the Arts Merit Scholarship process, regardless of their interest in these competitive scholarships. The music faculty will submit their recommendations for scholarships to the Arts Merit Scholarship Committee after the completion of the audition requirements. The Office of Admissions considers applications incomplete until the audition requirements are satisfied.
Detailed audition and application information
Piano & Keyboard Studies
The Piano & Keyboard Studies Program offers a comprehensive musical education unlike any other. Faculty tailor their teaching styles to each student's needs and interests and combine it with a weekly group performance class to create a relaxed environment for peer feedback and a communal learning experience.
Students have access to excellent practice rooms and performance facilities as well as performance opportunities. The Piano Showcase Series, the On the Rise Series and the Bucknell Piano Series give students the chance to display their talent and work with world-renowned artists to perfect their craft. Whether your interest is in classical piano, contemporary music, chamber music or learning about other keyboard instruments, we can help you pursue your musical journey.
Strings
As a string student, you will work closely with faculty to develop a study program that takes advantage of all the opportunities at Bucknell. Students can hone their performance skills while still being able to conduct research and study to be an arts administrator, a music educator or a composer.
String students will have the opportunity to participate in the orchestra and chamber music group. Our string ensembles expose students to a wide variety of music, from the classics to modern composers from all over the world. Music students will have the opportunity to learn from professional, internationally recognized musicians and music groups.
Voice Performance
Vocal performance majors at Bucknell have opportunities to perfect their skills in a wide range of performance styles. From Bucknell Opera Theatre to weekly studio classes, your music education at Bucknell will allow for a variety of learning experiences that will prepare you for your career after graduation.
Our students have been selected as finalists in the National Opera Association Collegiate Scenes Competition and as Young Artists for programs such as Opera Steamboat and the Taos Opera Institute. They have attended master's degree programs in voice performance at Peabody Conservatory, Boston Conservatory and Westminster Choir College, among others.
Arts Merit Scholarships
Bucknell offers merit scholarships to applicants who have extraordinary talent in the arts. Students studying creative writing, literature, film/media studies, art & art history, music and theatre are eligible for scholarships that range from $2,500 to $20,000 per year.
Contact Details
Brenda Ross
Academic Assistant, Music Prospective Student & Application Information Contact
Location
Prospective Student & Application Information Contact
203 Sigfried Weis Music Building
Lewisburg, PA17837
United States