Voice Performance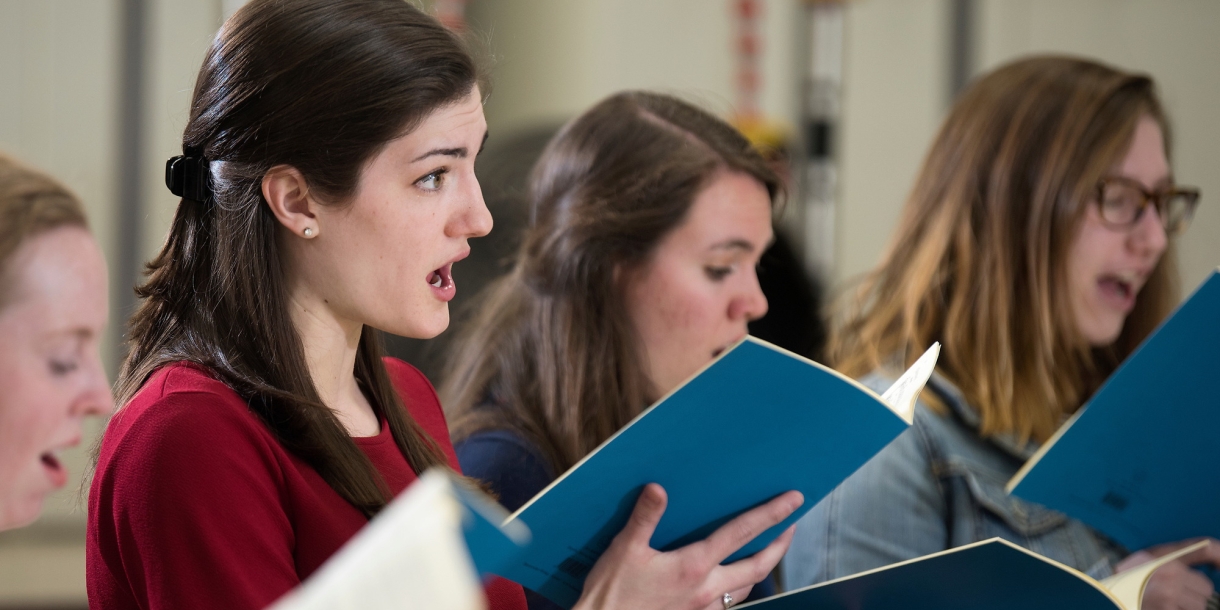 Step into the spotlight and shine at Bucknell, where voice performance majors have a variety of options for expressing their creativity on the stage and beyond.
Experience master classes with singers from prestigious houses like the Metropolitan Opera or Teatro all Scala. Get professional guidance to help polish your résumé, take an impressive headshot and market yourself. Take a starring role in the mainstage musical, play or opera.
Through it all, you'll receive a level of individualized attention that's simply impossible at larger schools.
We're also proud to have an open-studio policy, which means we foster a supportive atmosphere where all voice students are allowed to observe lessons taught by any teacher. We lift up all voice students, regardless of studio assignment.
Voice Performance Opportunities
At Bucknell, we'll help you shape your voice and share it with the world. Opportunities include:
Bucknell Voice Lab and choral ensembles
Master classes with current performing artists
Lead roles in musical theatre and opera production
Junior and senior voice recitals
Coaching and performing with guest collaborative pianists and conductors
Wellness classes
Music business classes
Weekly studio classes
Diction classes
Song Literature classes
Study Abroad
All Bucknell students have the opportunity to study abroad for a semester during their time at Bucknell. Opportunities designed for voice performance students include semesters in Austria or Italy where students can attend conservatories with private voice lessons, opera workshops and recitals.
Voice Performance Faculty