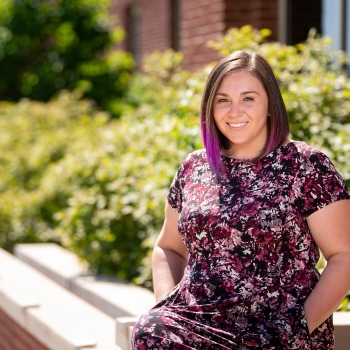 Courtney Burns
Associate Professor of Political Science
About Courtney Burns
Education:
Ph.D. in Political Science (International Relations), University of Missouri, 2015
M.A. in Political Science and Women's Studies, University of Wyoming, 2010
B.A. in Political Science, University of Wyoming, 2007
Courses Taught:
Gender and International Relations
Military and Politics
Quantitative Methods
International Politics
Conflict Resolution
Research Interests:
Gender and leadership
Foreign and domestic policies of women presidents and prime ministers
Conflict
Impact of representation and gender equality on international processes
Selected Publications and Research Projects:
Burns, Courtney and Kyle Kattelman. 2017. "Women Chief Executives and Terrorism: The Political Catch-22 of Counterterrorism" Journal of Terrorism Research 8 (2): 22-43.
Burns, Courtney and Amanda Murdie. 2018. "Female Chief Executives and State Human Rights Practices: Self-Fulfilling the Political Double Bind." Journal of Human Rights 17 (4): 470-484.
Bhattacharya, Srobana and Courtney Burns. 2019. "What's War Got to Do with It? Post Conflict Effects on Women's Rights" Journal of Asian Security and International Affairs 6 (1): 55-81.
Further Information