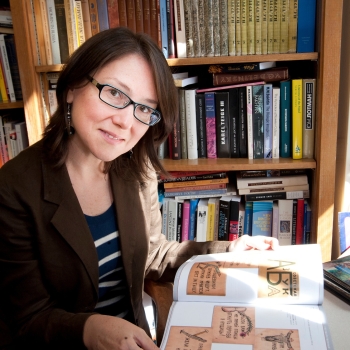 Ludmila Shleyfer Lavine
Associate Professor of Russian
About Ludmila Shleyfer Lavine
Educational Background
Ph.D., in Slavic Languages and Literatures, Princeton University, 2000
Teaching Specialties
Russian language at all levels
19th- and 20th-century Russian poetry and prose
Poetic song
Russian popular culture
Research Interests
Professor Lavine's research focuses on Russian poetry of the 20th century
Selected Publications
"Vladimir Mayakovsky's Agit-Semitism." Russian Review (2019).
"Pushkin Pushing Production: The Repurposing of Literary Tradition by Vladimir Maiakovskii & Co." Slavic and East European Journal (2018).
"The Visual, the Epic, and Boris Pasternak's 1905." Russian Literature (2012).
"Poema of Lieutenant Schmidt's End: Pasternak's Dialogue with Tsvetaeva through the Prism of Genre." Russian Review(2011).
"From Lyric Indulgence to Epic Utopia: Vladimir Mayakovsky's The Backbone Flute and War and the Universe." Slavic and East European Journal (2010).
"Poetry, Prose and Pushkin's Egyptian Nights." Short Story Criticism (2007).
Further Information