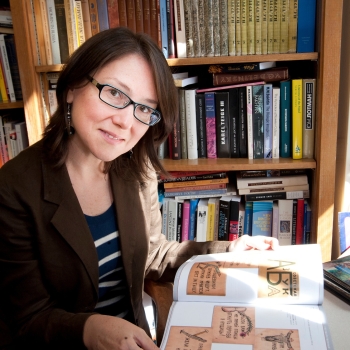 Ludmila Shleyfer Lavine
Associate Professor of Russian
About Ludmila Shleyfer Lavine
Educational Background
Ph.D., in Slavic Languages and Literatures, Princeton University, 2000
Teaching Specialties
Russian language at all levels
19th- and 20th-century Russian poetry and prose
Poetic song
Russian popular culture
Research Interests
Professor Lavine's research focuses on Russian poetry of the 20th century
Selected Publications
"Poetry, Prose and Pushkin's Egyptian Nights." Poetry Criticism, vol. Alexander Pushkin (2023).
"Ruslan and Lolita: Nabokov's Pursuit of Pushkin's Monsters, Maidens, and Morals." Nabokov Studies (2022-2023).
"Mayakovsky on the Land." Crimea in the Jewish Imagination. East European Jewish Affairs (2021).
"Vladimir Mayakovsky's Agit-Semitism." Russian Review (2019).
"Pushkin Pushing Production: The Repurposing of Literary Tradition by Vladimir Maiakovskii & Co." Slavic and East European Journal (2018).
"The Visual, the Epic, and Boris Pasternak's 1905." Russian Literature (2012).
"Poema of Lieutenant Schmidt's End: Pasternak's Dialogue with Tsvetaeva through the Prism of Genre." Russian Review(2011).
"From Lyric Indulgence to Epic Utopia: Vladimir Mayakovsky's The Backbone Flute and War and the Universe." Slavic and East European Journal (2010).
Further Information