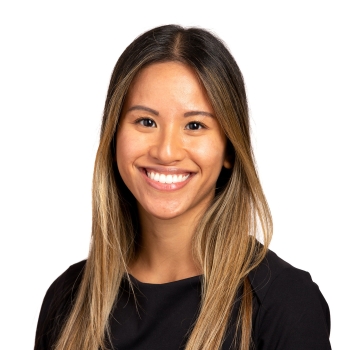 Olivia Boerman
Assistant Professor of Biomedical Engineering
About Olivia Boerman
Lab website: http://boermanlab.scholar.bucknell.edu/
Education
B.S, Biomedical Engineering, Drexel University, 2017
M.S, Biomedical Engineering, Drexel University, 2018
Ph.D, Biomedical Engineering, Drexel University, 2022
Recent Courses Taught
Tissue Engineering
Cell Culture
Materials Science
Biomechanics
Science, Technology, and Society
Research Interests
Therapeutic Ultrasound
Wound Healing
Angiogenesis
Microfluidics
Awards and Honors
Swanson Fellow, Bucknell University, 2023
Outstanding Dissertation, Drexel University, 2022
Best Overall Abstract, St. Christopher's Children's Hospital Research Day, 2021
Common Good Award, Drexel University, 2020
First Prize Oral Presentation, Scottish Ultrasound Annual Scientific Meeting, 2020
NIH NRSA Ruth L. Kirschstein Diversity Predoctoral Individual National Research Service Award (F31), 2019
Graduate International Research Experiences Fellowship, NSF Institute of International Education, 2019
Recent Publications
Boerman O, Abedin Z, DiMaria-Ghalili RA, Weingarten MS, Neidrauer M, Lewin PA, Spiller KL. Gene expression changes in therapeutic ultrasound-treated venous leg ulcers. Front Med (Lausanne). 2023 Mar 30;10:1144182. doi: 10.3389/fmed.2023.1144182. PMID: 37064037; PMCID: PMC10098114.
Ngo O, Niemann E, Gunasekaran V, Sankar P, Putterman M, Lafontant A, Nadkarni S, DiMaria-Ghalili RA, Neidrauer M, Zubkov L, Weingarten M, Margolis DJ, Lewin PA. Development of Low Frequency (20-100 kHz) Clinically Viable Ultrasound Applicator for Chronic Wound Treatment. IEEE Trans Ultrason Ferroelectr Freq Control. 2019 Mar;66(3):572-580. doi: 10.1109/TUFFC.2018.2836311. Epub 2018 May 14. PMID: 29993739; PMCID: PMC6542367.
Swaminathan S, Ngo O, Basehore S, Clyne AM. Vascular Endothelial-Breast Epithelial Cell Coculture Model Created from 3D Cell Structures. ACS Biomater Sci Eng. 2017 Nov 13;3(11):2999-3006. doi: 10.1021/acsbiomaterials.6b00624. Epub 2017 Jan 10. PMID: 33418720; PMCID: PMC8670894.
Canver AC, Ngo O, Urbano RL, Clyne AM. Endothelial directed collective migration depends on substrate stiffness via localized myosin contractility and cell-matrix interactions. J Biomech. 2016 May 24;49(8):1369-1380. doi: 10.1016/j.jbiomech.2015.12.037. Epub 2015 Dec 31. PMID: 26792289.

Further Information
Contact Details
Location
304 Academic East Building

Contact