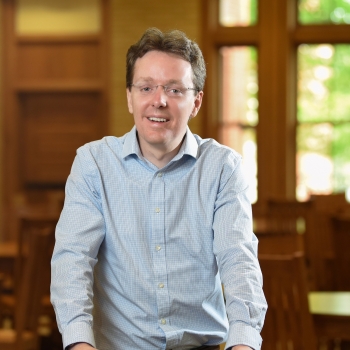 Peter McNamara
Professor of Mathematics
Algebraic combinatorics
About Peter McNamara
Educational Background
Massachusetts Institute of Technology, Ph.D.
Trinity College Dublin, B.A.
Research interests
Positivity and equality of symmetric and quasisymmetric functions
Edge labellings and combinatorial topology of partially ordered sets
Bijective combinatorics
Selected Publications
The structure of the consecutive pattern poset, with Sergi Elizalde, International Mathematics Research Notices, 2018 (7), 2099–2034.
Comparing skew Schur functions: a quasisymmetric perspective, Journal of Combinatorics, 5 (1) (2014), 51–85.
Equality of P-partition generating functions, with Ryan E. Ward (Bucknell Class of 2011), Annals of Combinatorics, 18 (3) (2014), 489–514.
Further Information