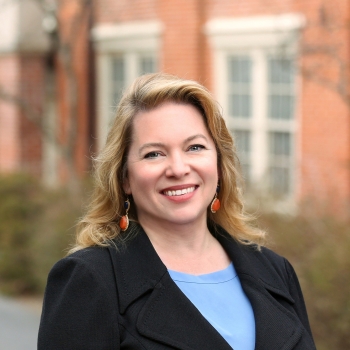 Raquel Alexander
Professor of Accounting
About Raquel Alexander
Raquel Meyer Alexander was named the inaugural Kenneth W. Freeman Professor and Dean of the Freeman College of Management. She has also served as Associate Dean at Washington and Lee University. Alexander earned her Ph.D. in 2001 at the University of Texas at Austin. Prior to that, she worked as a tax consultant in the Dallas and Phoenix offices of KPMG.
Professor Alexander teaches taxation and the business of art. Her service-learning graduate tax class has been recognized by the U.S. Congress, Campus Compact, the IRS and the American Bar Association. She has consulted or provided executive education to a number of firms and investment professionals around the country and served on the advisory council for three state treasurers.
Professor Alexander's research focuses on tax policy related to personal savings and corporate taxation. Her award-winning research has led to reform in the college savings industry, and has been requested by policy makers and regulators such as the SEC, the MSRB, FINRA and the White House. Alexander's research has been published in top journals such as the Journal of the American Taxation Association, Behavioral Research in Accounting, and the Journal of Law and Politics. She has presented at over 50 academic institutions and conferences and she has been quoted or cited in numerous popular press publications including Business Week, International Herald Tribune, The Washington Post, The New York Times and The Wall Street Journal, among others.
Education
Ph.D., Accounting, University of Texas at Austin, 2001.
M.Tax., Arizona State University, 1993.
B.S., University of Kansas, 1993.
Research Interests
Corporate Tax Policy
Taxation of Investments
Business of Contemporary Art
Recent and Representative Publications
Alexander, R., Gross, A., Huston, G. R., & Richardson, V. J. (2017). Market Response to FIN 48 Adoption: A Debt Covenant Theory. In J. Hasseldine (Ed.), Advances in Taxation: Vol. 24 (pp. 1–36). Emerald Group Publishing Limited. www.emeraldinsight.com/doi/abs/10.1108/S1058-749720170000024008
Alexander, R., & Irani, A. J. (2016). Electronic Disclosure Venues and Regulation Fair Disclosure. In I. Lee (Ed.), Encyclopedia of E-Commerce Development, Implementation, and Management (pp. 223–230). IGI Global.
Awards and Honors
Emerald Literati Network Award for Outstanding Author Contribution, Emerald Group Publishing. (2015).
Best Contribution to Teaching Award (with M. Hess), AAA Public Interest Section. (2014).
Further Information