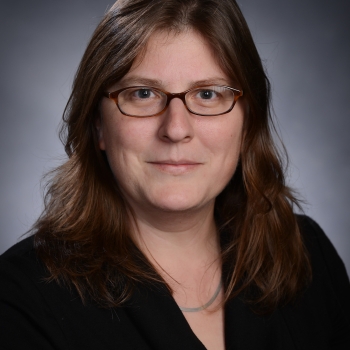 Shaunna Barnhart
Program Director, Place Studies Program
About Shaunna Barnhart
A geographer by training, Dr. Shaunna Barnhart's work explores the intersection of human-environment interactions with a focus on sustainability dilemmas, environmental governance, and perceptions of nature, particularly in regard to energy and waste. She is the director of the Place Studies Program.
As director of the Place Studies program, she supports and conducts teaching, research, and outreach related to how we imagine, sustain, understand, and engage with place with a focus on sustainable communities, place meaning, and changing energy landscapes. She also functions as the coordinator for Bucknell's Coal Region Field Station.
Barnhart's current research explores the adoption of farm-based biogas technology in the United States across scale, from homesteaders to large-scale farms. Prior work has focused on household biogas technology in Nepal as a mechanism for development, forest conservation, and participation in global carbon markets including environmental governance of changing energy behaviors. She has worked with community forestry groups in Nepal to investigate their work on not only forest conservation but a broad range of social and community development needs. In the United States, she has explored the contentious use of processed sewage (biosolids) as a farmland fertilizer, the growing trend of hydraulic fracturing on college campuses, and student perceptions of nature on college campuses.
Education
PhD, Geography, The Pennsylvania State University
M.S., Natural Resources and Environmental Science, University of Illinois
A.A.S., Photography Technology, College of DuPage
B.A., International Relations, Carleton College
Research Interests
Political Ecology
Environmental Governance
Renewable Energy
Sustainability
Perceptions of Nature
Selected Publications
Barnhart, S. 2014. "From household decisions to global networks: Biogas and the allure of carbon trading in Nepal," in The Professional Geographer. 66(3): 345-353. 
Available online: http://www.tandfonline.com/doi/full/10.1080/00330124.2013.821720
Barnhart, S. 2012. "Teaching sustainability across scale and culture: Biogas in context," in The Journal of Sustainability Education. Vol. 3. 
Available online: http://www.jsedimensions.org/wordpress/content/teaching-sustainability-…
Barnhart, S. 2011. "Advancing human rights through community forestry in Nepal," in Forests and People: Property, Governance, and Human Rights, edited by T. Sikor and J. Stahl. London: Earthscan. Pages 85-98.
Further Information