Experience intensive language training and lively culture courses that will prepare you for jobs in fields such as science and technology, education, health care, law, business and more.
In Bucknell's German studies program, you'll find faculty eager to support your complementary academic interests and widen your cross-cultural skills, a thriving German Club and study-abroad programs in the stunning port city of Hamburg. We also offer the Bucknell-Heidelberg Exchange, which provides a one-year fellowship to one graduating senior to study at the University of Heidelberg.
Recent German studies graduates began careers in education, engineering and the financial sector, and some received prestigious fellowships to study and work in Germany.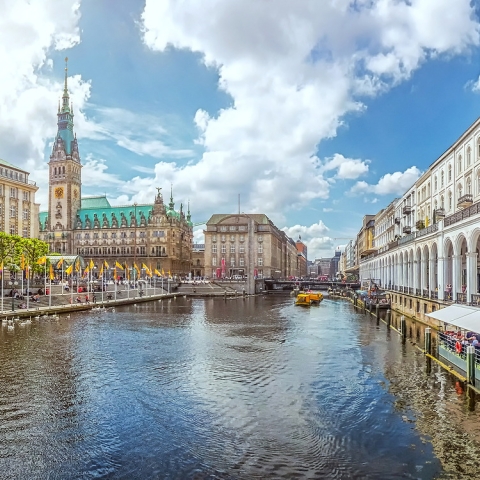 Immerse Yourself in German
Go beyond the classroom to deepen your knowledge of German language and culture by studying abroad. Students may choose from Bucknell-approved programs in Heidelberg and Hamburg.
Language Placement Exam
Whether you intend to continue a language you studied in high school or wish to explore a new one, an online placement test is required to enroll in language courses. Your exam score and academic record will inform the final placement decision. We recommend that all students with past language experience take the placement test as early as possible. First-year students will be automatically directed to the exam during course registration. Sophomores, juniors and seniors should contact the academic department prior to course registration.