Bucknell philosophy majors ask the big questions. Let curiosity be your guide as you examine the nature of knowledge, reality and value. In challenging courses such as Greek Philosophy, Feminist Philosophy and Philosophy of Space & Time, you'll develop a skills in analysis and communication that employers seek. Recent graduates have launched careers in philosophy, medicine, law, art, risk management, information analysis, teaching and research.
Humanities Residential College
In our Humanities Residential College, first-year students study the history of the human experience with a focus on philosophy, religion and literature. Classes such as What is the Human, Ancient Origins: A Secret History, and American Monuments & National Legends explore history's great figures and triumphs. Then students enrich their learning with field trips and other group activities.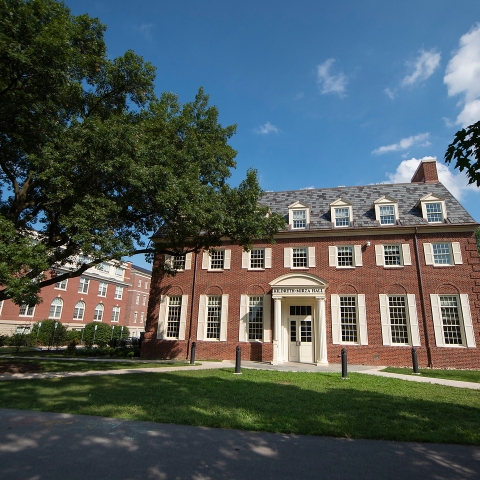 A Home for the Humanities
Located in the heart of campus, Hildreth-Mirza Hall is the home for the humanities at Bucknell. Housing Bucknell's Humanities Center, the Bucknell University Press and other humanities-focused initiatives, it offers students a relaxed environment to study in groups or the privacy to work alone. Students from all majors are welcome to use the hall.
Philosophy
Location
241 Vaughan Literature Building