Reunion Weekend
Reconnect. Reminisce. Relive.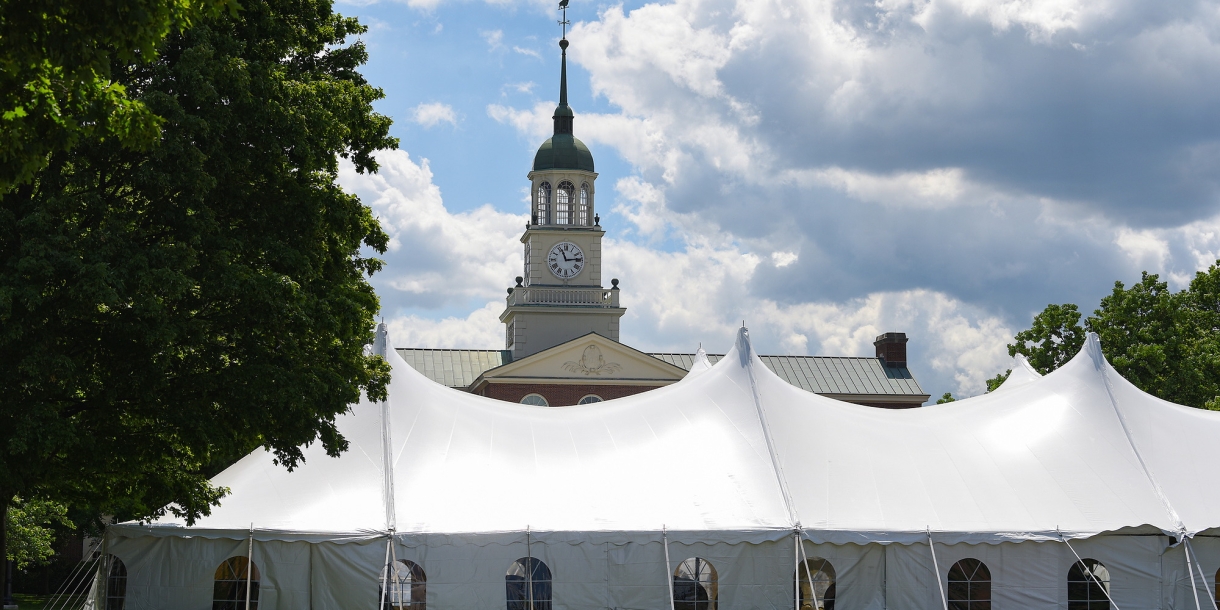 Reunion Weekend is an exciting tradition for alumni. It is a time to come home to Bucknell to celebrate.
The weekend is filled with opportunities to reconnect with classmates, reminisce about student days and enjoy class events, interactions with students and faculty, educational sessions, recreational opportunities and much more. Each class celebrates a Reunion once every five years, except emeritus classes who celebrate annually. (Emeritus classes are those who graduated more than 50 years ago.) Registration will open in March 2020. Don't miss your Reunion!
Class Awards
Make a gift in honor of your class reunion and help your class win an award! Awards will be presented during class dinners on Saturday evening of Reunion Weekend. Awards are based on gifts and registrations made prior to Reunion Weekend.
President's Award: Best overall performance, being the first to reach all three class goals (giving participation, amount given to Bucknell's Annual Fund and weekend registrations)

Class Unity Award: First class to reach both giving goals (donor participation and dollar amount)

Orange and Blue Spirit Award: Most notable overall Reunion spirit

Reunion Class Gift Award: Highest total dollar amount in gifts

Reunion Attendance Award: Class with the most notable attendance

 
Schedule Highlights
Thursday

Check-in and on-campus housing open

Saturday

All-Class Lunch
Class Festival
Class Reunion Dinners
Fireworks
Bison Blast with live music

Friday

Emeritus events and pinning ceremony
All-Class Lunch
Welcome Picnic with live music
Decade Parties

Sunday

Farewell Brunch
Worship Service

A complete schedule of events will be available in March.
Classes who celebrate in 2020Goals. Volunteer. Events.
Reunion Photo Competition
During Reunion Weekend, share your photos using #BucknellReunion for a chance to win a prize package. Additional contest rules to be announced.
Alumni Relations
Location
Alumni House
90 University Ave.

Contact
Hours
8:00 a.m. – 4:00 p.m.