Reunion Weekend
Reconnect. Reminisce. Relive.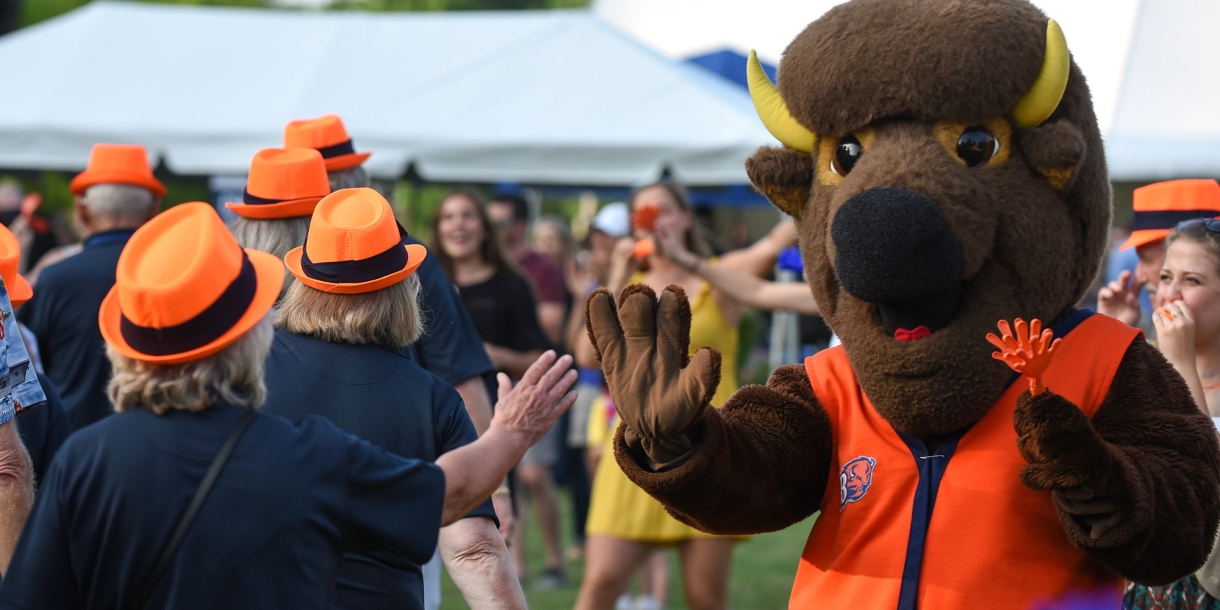 Reunion Weekend is an exciting tradition for alumni. It is a time to reconnect and celebrate.
The weekend is filled with opportunities to gather with classmates, reminisce about student days, learn about exciting things occurring at Bucknell today and enjoy class events, interactions with students and faculty, educational sessions, recreational opportunities and much more. Each class celebrates a reunion once every five years, except emeritus classes who celebrate annually. (Emeritus classes are those who graduated more than 50 years ago.)
Save the date for
Reunion Weekend 2021
June 4-6
Be sure you have the date marked on your calendar!
Class reunions will occur June 4-6. Reunion Weekend 2021 will include a variety of entirely virtual experiences that all members of your class can be a part of — regardless of where they are in the world. Look forward to engaging, fun and exciting opportunities to interact directly with classmates you may not have seen in many years or since graduation. In addition, be on the lookout for possible online activities and events leading up to Reunion Weekend.
 
Visit our Reunion FAQs to see answers to common questions and to submit additional questions you may have.
The following classes will celebrate during Reunion Weekend 2021 with an exciting virtual reunion experience, including live online class gatherings.
| | |
| --- | --- |
| Class of 1951 (70th) | Class of 1986 (35th) |
| Class of 1956 (65th) | Class of 1991 (30th) |
| Class of 1961 (60th) | Class of 1996 (25th) |
| Class of 1966 (55th) | Class of 2001 (20th) |
| Class of 1971 (50th) | Class of 2006 (15th) |
| Class of 1976 (45th) | Class of 2011 (10th) |
| Class of 1981 (40th) | Class of 2016 (5th) |
| All other Emeritus Classes (1970 & earlier) are invited to join us. |   |
For all other classes who miss in-person reunions during 2020 and 2021, opportunities will continue to be assessed for in-person or hybrid class gatherings throughout 2021 and 2022.
Registration will be available in April. In the meantime, share your excitement on social media with #BucknellReunion
The Center for Alumni & Family Engagement
Location
Alumni House
90 University Avenue

Contact
Hours
8:30 a.m. – 4:30 p.m.