Reunion Weekend
Reconnect. Reminisce. Relive.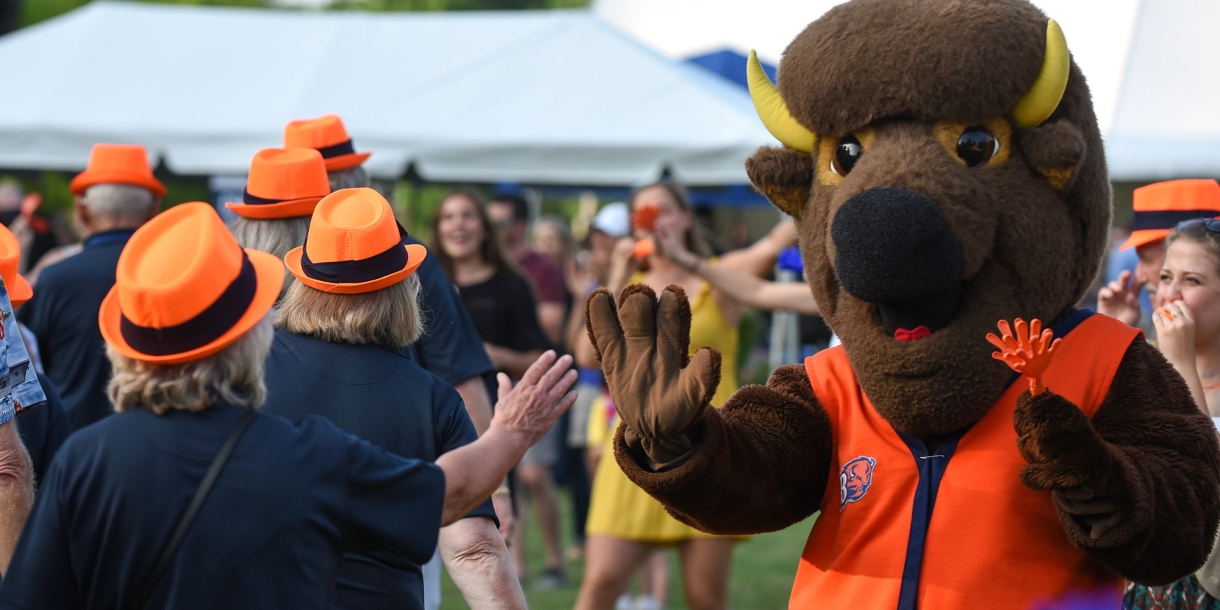 All classes ending with 0 or 5 were invited to participate in Virtual Reunion 2020, May 29–30. Register to receive links to recordings from the event. 
Bucknell is committed to helping each of the classes who would have celebrated reunions during May 2020 to gather in person at future dates. The in-person gathering date for each class will be decided and announced as soon as event restrictions are lifted and the best opportunities can be assessed.
Full refunds were issued to all who registered for the in-person Reunion Weekend 2020.
Visit bucknell.edu/coronavirus for more information about COVID-19 preparedness at Bucknell.
Reunion Weekend is an exciting tradition for alumni. It is a time to come home to Bucknell to celebrate.
The weekend is filled with opportunities to reconnect with classmates, reminisce about student days and enjoy class events, interactions with students and faculty, educational sessions, recreational opportunities and much more. Each class celebrates a Reunion once every five years, except emeritus classes who celebrate annually. (Emeritus classes are those who graduated more than 50 years ago.) 
The Center for Alumni & Family Engagement
Location
Alumni House
90 University Ave.

Hours
8:30 a.m. – 4:30 p.m.