Media Relations
Bucknell's media relations team works with a network of journalists from around the world to shine a spotlight on compelling campus stories and respond to media inquiries related to Bucknell.
We rely on close partnerships with colleagues throughout the Bucknell community to identify and amplify Bucknell's story of innovation, discovery and intellectual growth.
If you're interested in connecting with a member of the Bucknell community or would like to receive media updates about Bucknell, please contact Mike Ferlazzo, director of media relations.
Media Contacts
Mike Ferlazzo, director of media relations
mike.ferlazzo@bucknell.edu
Phone: 570-577-3212
Cell: 570-238-6266
Shana Ebright, executive assistant to the vice president for marketing & communications
sebright@bucknell.edu
Phone: 570-577-3260
News From and About Bucknell
Bucknell News: Explore the latest news about Bucknell research, student life, athletics and more.
Bucknell in the Media: See what others are saying about Bucknell in print and digital publications.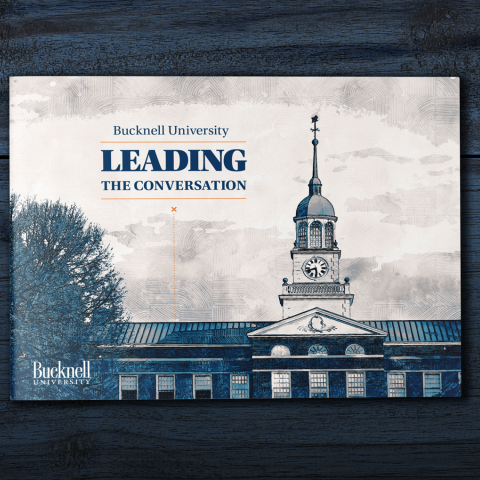 Bucknell Is Leading the National Media Conversation
MEDIA HIGHLIGHTS 2021-22
Bucknell's faculty and University leaders were featured by the media more than 1,200 times in academic year 2021-22, in publications in all 50 states and 31 countries around the world. Learn how Bucknell experts are setting the agenda on topics from the state of higher education to inflation and the economy to the intersection of art and artificial intelligence — and much more.
Contact Details
Marketing & Communications
Location
Hours
Monday - Friday:
8:30 a.m. – 4:30 p.m.
Saturday & Sunday:
Closed