2019-20 Season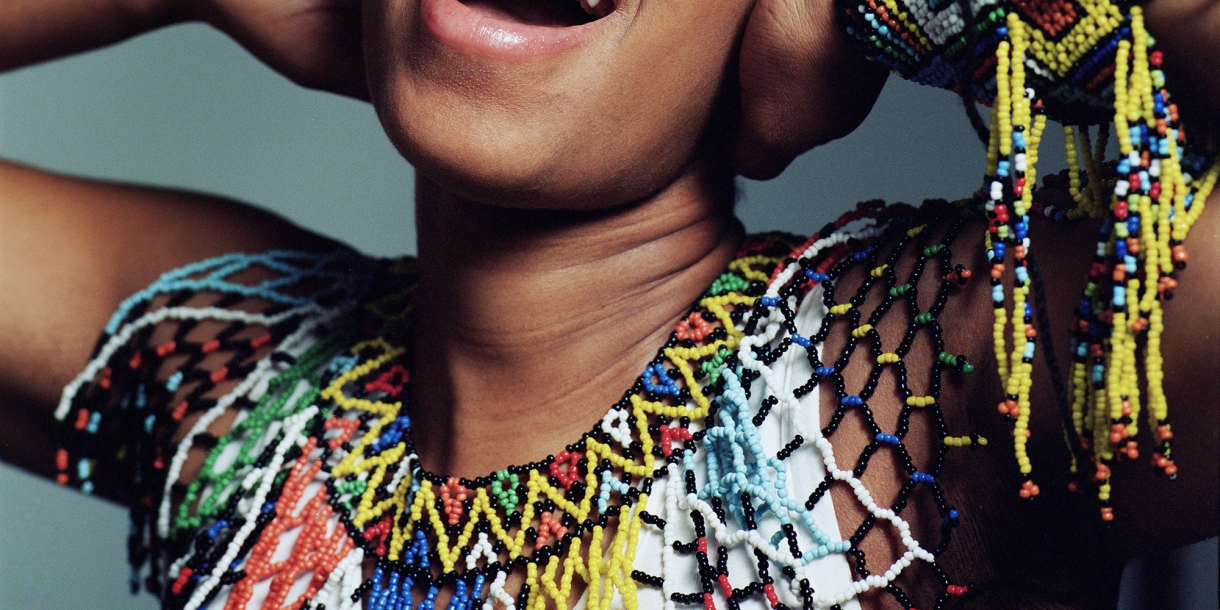 Ryan Flannery Trio

JAZZ

Thursday, Aug. 29, 7:30 p.m.

A native of Lewisburg and a recent graduate of the College of Charleston School of Music, guitarist and composer Ryan Flannery is steadily building his name as one of the most compelling and impressive young jazz artists in the Southeast. Flannery and his trio will perform a memorable set of tunes including funk, ballads and uptempo hard bop.

Jazzmeia Horn

JAZZ VOCALIST

Thursday, Sept. 12, 7:30 p.m.

Grammy Award-nominated vocalist Jazzmeia Horn has a name that speaks for itself, capturing her very essence. Since winning the Thelonious Monk Competition in 2015, Jazzmeia's star has continued to rise, along with her reputation as an artist with an assured maturity and a vocal confidence far beyond her years.

Jane Bunnett & Maqueque

AFRO-CUBAN JAZZ

Thursday, Sept. 19, 7:30 p.m.

A five-time Juno Award winner, Jane Bunnett has turned her bands and recordings into showcases for the finest musical talent from Canada, the United States and Cuba. With Maqueque, Bunnett has created something new and phenomenal in the world of jazz. 

Jeremy Denk

CLASSICAL PIANIST

Jeremy Denk is one of America's foremost pianists. Winner of a MacArthur "Genius" Fellowship and the Avery Fisher Prize, Denk was recently elected to the American Academy of Arts and Sciences. Denk returns frequently to Carnegie Hall and in recent seasons has appeared with the Chicago Symphony, New York Philharmonic, Los Angeles Philharmonic, San Francisco Symphony and Cleveland Orchestra.

Steel Betty

TRADITIONAL FOLK/BLUEGRASS

Friday, Sept. 27, 7:30 p.m.

Steel Betty lives at the crossroads of what makes Austin, Texas, the engine driving traditional music in America. With flavors of bluegrass, folk, blues, Tex-Mex, Old Time music and classic country, they are a reflection of today's American music scene. Steel Betty, the hip, virtuosic trio, embraces Austin's eclectic culture and brings this lively music out of Texas for the rest of the country to experience.

The Amazing Max

MAGIC — SCHOOLS MATINEE

Wednesday, Oct. 2, 10 a.m.

What's truly amazing, as magician Max Darwin works miracles during the show, is not only what happens on stage but also what happens in the audience. The enchanted look that spreads across the faces of his young (and not-so-young) fans is hands-down astounding. Max conjures a custom experience that young ones will carry with them long after the show ends.

Kat Edmonson

JAZZ VOCALIST

Thursday, Oct. 17, 7:30 p.m.

Critically acclaimed vocalist and songwriter, actor and dancer Kat Edmonson has played major stages across the United States, Europe and Japan. She's appeared in major motion pictures, performed on radio and television, and released four groundbreaking albums to date. Her newest album, Old Fashioned Gal, is out now on Spinnerette Records.

PHILADANCO!

CONTEMPORARY DANCE

Tuesday, Oct. 22, 7:30 p.m.

The Philadelphia Dance Company, better known as simply PHILADANCO!, is celebrated across the nation and around the world for its innovation, creativity and preservation of predominantly African American traditions in dance. Founded by Joan Myers Brown in 1970, PHILADANCO! has a legacy of breaking barriers and building bridges across cultural divides.

Manual Cinema's Frankenstein

MULTIMEDIA & PUPPETRY

Saturday, Nov. 2, 7:30 p.m.

Love, loss, and creation merge in unexpected ways in this thrilling classic gothic tale conceived by Manual Cinema. Stories of Mary Shelley, Victor Frankenstein and his Monster expose how the forces of family, community and education shape personhood — or destroy it by their absence.

Nobuntu

WORLD MUSIC

Tuesday, Nov. 12, 7:30 p.m.

Nobuntu, the female a cappella quintet from Zimbabwe, has drawn international acclaim for its inventive performances that range from traditional Zimbabwean songs to Afro Jazz to Gospel. The ensemble's concerts are performed with pure voices, augmented by minimalistic percussion, traditional instruments such as the Mbira (thumb piano) and organic, authentic dance movements.

Natalie MacMaster and Donnell Leahy: A Celtic Family Christmas

CELTIC HOLIDAY

Tuesday, Dec. 10, 7:30 p.m.

This holiday season, join Natalie MacMaster and Donnell Leahy, the award-winning fiddle virtuosos, in an intimate and unique Christmas concert series you will never forget. One of the most important exports from Cape Breton, Nova Scotia, and a superstar in the Celtic music world (though she's far too humble to admit it), fiddler and step-dancer Natalie MacMaster has built a sterling, multi-decade career on electrifying playing and must-see live performances. 

Toshi Reagon

ROCK, BLUES, FOLK & SPIRITUALS

Tuesday, Jan. 21, 7:30 p.m.

Described by Vibe magazine as "one helluva rock 'n' roller-coaster ride," Toshi Reagon is a one-woman celebration of all that's dynamic, progressive and uplifting in American music. Since first taking to the stage at age 17, this versatile singer-songwriter-guitarist has moved audiences of all kinds with her big-hearted, hold-nothing-back approach to rock, blues, R&B, country, folk, spirituals and funk. 

Allison Miller, Boom Tic Boom

CONTEMPORARY JAZZ

Friday, Jan. 24, 7:30 p.m.

New York City-based drummer, composer and teacher Allison Miller engages her deep roots in improvisation as a vehicle to explore all music. Described by critics as a "modern jazz icon in the making," Miller has been named "Top 20 Jazz Drummers" in Downbeat Magazine. Her composition "Otis Was a Polar Bear," is on NPR's list of "The 200 Greatest Songs by 21st Century Women." 

Kaumakaiwa Kanakaʻole

PACIFIC ROOTS

Friday, Jan. 31, 7:30 p.m.

A riveting performer, Kaumakaiwa creates some of the most original work to emerge in contemporary Hawaiian music, drawing from ancestral memory and hula practice as chant transforms to melody. Kaumakaiwa seamlessly melds Hawaiian culture and modern sensibilities in deeply powerful music.

Tamburitzans

FOLK DANCE & MUSIC

Friday, Feb. 7, 7:30 p.m.

The Tamburitzans ensemble expanded its repertoire throughout the past eight decades to include a wide variety of folk dance and music representing international cultures. Eighty-plus years, several international tours, hundreds of performers and hundreds of thousands of audience members later, the Tamburitzans' show is an annual tradition for some, and a delightful new surprise for others.

National Symphony Orchestra of Ukraine

CLASSICAL

Formed by the Council of Ministers of Ukraine in November of 1918, the National Symphony Orchestra of Ukraine is considered to be one of the finest symphony orchestras in Eastern Europe. The orchestra recently has gained international recognition and acclaim.

Okaidja Afroso

WORLD MUSIC

Thursday, Feb. 13, 7:30 p.m.

Born into a family of musicians and storytellers in the village of Kokrobite on the west coast of Ghana, Okaidja Afroso is a singer, guitarist, percussionist and dancer deeply connected to the musical traditions of the African Diaspora and devoted to bringing together diverse modes of expression in pursuit of global harmony.

Eric Ian Farmer Trio

FAMILY DISCOVERY – ROOTS

Born in State College, Pa., and raised in North Carolina, Eric Ian Farmer has returned to his birthplace sharing his songs about relationships, social awareness and finding one's path in life while keeping alive classics by artists like Marvin Gaye, Otis Redding and Bob Marley.

Malpaso Dance Company

CONTEMPORARY DANCE

Tuesday, Feb. 18, 7:30 p.m.

In the short span since its establishment in 2012, Malpaso Dance Company has already become one of the most sought-after Cuban dance companies with a growing international profile. Emphasizing a collaborative creative process, Malpaso is committed to working with top international choreographers while also nurturing new voices in Cuban choreography.

Theater of War — Hercules

DRAMATIC READING

Thursday, Feb. 27, 7:30 p.m.

Hercules is an innovative project that presents dramatic readings by acclaimed actors of scenes from Euripides' Madness of Hercules — an ancient Greek tragedy about an unthinkable act of violence committed by an angry man with an invincible weapon. The project is intended for audiences of concerned citizens, activists, students and survivors and perpetrators of gun violence.

Danú

CELTIC MUSIC

CANCELLED - Tuesday, March 17, 7:30 p.m.

Hailing from historic County Waterford, Danú is one of the leading traditional Irish ensembles of today. Their standing-room-only concerts throughout Ireland are true events featuring high-energy performances and a glorious mix of ancient Irish music and new repertoire. For two decades, Danú's virtuosi players on flute, tin whistle, fiddle, button accordion, bouzouki and vocals (Irish and English), have performed around the globe and recorded seven critically acclaimed albums.

Peking Acrobats

FAMILY DISCOVERY – CIRQUE

CANCELLED - Friday, March 20, 7:30 p.m.

For the last 32 years, the Peking Acrobats have redefined audience perceptions of Chinese acrobatics. They perform daring maneuvers atop a precarious pagoda of chairs and display their technical prowess at such arts as trick-cycling, precision tumbling, juggling, somersaulting and gymnastics. They push the limits of human ability, defying gravity with amazing displays of contortion, flexibility and control.

Calefax Reed Quintet

CLASSICAL

CANCELLED - Thursday, March 26, 7:30 p.m.

Celebrated not least for the invention of their original genre, the reed quintet, Calefax is known internationally for their virtuosic playing and their "pop" sensibility as they arrange, recompose and interpret music from eight centuries to suit their unique constellation. From early music to classical and jazz to world premieres, in the hands of Calefax it all sounds fresh and new.

George Hinchliffe's Ukulele Orchestra of Great Britain

MUSICAL ENSEMBLE/FAMILY DISCOVERY

CANCELLED - Friday, April 3, 7:30 p.m.

The Ukulele Orchestra of Great Britain is a group of all-singing, all-strumming ukulele players, using instruments bought with loose change. The group believes that all genres of music are available for reinterpretation — as long as they are played on the ukulele.

Vuyo Sotashe

JAZZ VOCALIST

CANCELLED - Thursday, April 9, 7:30 p.m.

Young South African jazz vocalist Vuyo (Vuyolwethu) Sotashe, is gradually making his mark in the New York jazz scene. Sotashe moved to New York City in 2013 after being awarded the prestigious Fulbright Scholarship to pursue a master's of music at William Paterson University.
Weis Center for the Performing Arts