2021-22 Season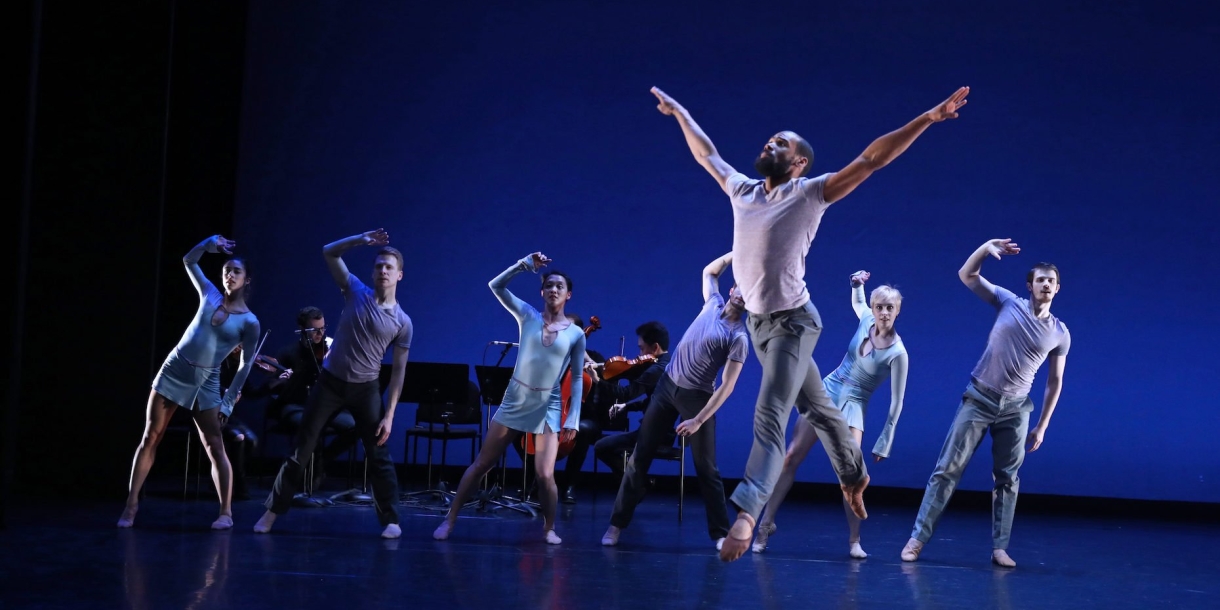 The Weis Center's 2022-23 Season will include 25 performances, including world music and dance, modern dance, classical, jazz, family discovery performances and so much more. The full season will be announced in August; stay tuned!
Amythyst Kiah

ALT-ROCK & ROOTS

The Rounder Records debut from Amythyst Kiah, Wary + Strange, marks the glorious collision of two vastly different worlds: the iconoclastic alt-rock that first sparked her musical passion, and the roots/old-time-music scene where she's found breakout success in recent years, including recognition from Rolling Stone as "one of Americana's great up-and-coming secrets." 

Çudamani: Gamelan and Dance of Bali

WORLD MUSIC & DANCE

Tuesday, Sept. 14, 7:30 p.m.

Hailed as one of Bali's most forward-thinking music and dance ensembles, Çudamani is known for its exceptional creativity and superb artistry and also the performers' unflagging love for the classical Balinese traditions. Nurtured and trained in the village of Pengosekan, the group is among Bali's most respected and accomplished. One of its many singular features is that its artists are multi-disciplinary, mastering gamelan, dance, voice and visual art, resulting in artistically unified presentations.

Red Sky Performance: 'Trace'

INDIGENOUS CONTEMPORARY DANCE

Tuesday, Sept. 28, 7:30 p.m.

Red Sky Performance is a leading company of contemporary Indigenous performance in Canada.

Led by Artistic Director Sandra Laronde of the Teme-Augama Anishinaabe (People of the Deep Water), the group is approaching two decades of dance, theater, music and media. Their mission is to create inspiring experiences of contemporary Indigenous arts and culture that transform society. The members create, produce and tour original works that they share across Canada and with the world.

Air Play

FAMILY DISCOVERY - CONTEMPORARY CIRQUE

Friday, Oct. 1, 7:30 p.m.

The creation of husband and wife team Seth Bloom and Christina Gelsone, Air Play merges their circus and street theater performance art with the sculptural artistry of Daniel Wurtzel. Circus and science collide in a gorgeous homage to the power of air. Flying umbrellas, larger-than-life balloons, giant kites floating over the audience and a huge snow globe will make audience members gasp in wonder and laugh until it hurts. Air Play is a visual poem using no words. It lives on the edge of definition: part comedy, part sculpture, part circus, part theater. To audiences around the world the wonder and discovery of Air Play are bold reminders of childhood and growing up. With visual images seemingly sewn from the sky, Air Play's poetic ode to friendship brings to life the very air we breathe.

Jeremiah Abiah

JAZZ VOCALIST

Wednesday, Oct. 6, 7:30 p.m.

Jeremiah Abiah, better known as ABIAH, is a renowned singer, songwriter, celebrity vocal coach, author and producer. He has recorded for Universal Records, eOne and several international labels. His recent recordings include collaborations with Common, Robert Glasper, August Green, Cynthia Erivo and Brandy.

Mavis Staples

RHYTHM & BLUES

Thursday, Oct. 28, 7:30 p.m.

"I'm the messenger," Mavis said on the eve of her 80th birthday. "That's my job — it has been for my whole life — and I can't just give up while the struggle's still alive. We've got more work to do, so I'm going to keep on getting stronger and keep on delivering my message every single day."

The Honey Dewdrops

AMERICANA DUO

Wednesday, Nov. 3, 7:30 p.m.

Laura Wortman and Kagey Parrish, together known as the Americana duo The Honey Dewdrops, have long felt the push and pull between their original roots in the Appalachian mountains of Virginia and their current home in Baltimore. It is the sound of their harmony-soaked songs, blended with the tones of guitar, banjo and mandolin and in the group's songwriting, that the beautiful and hard realities of today are reflected. Artistically, Wortman and Parrish are inspired by American folk and traditional music and their sound expands on that style and showcases the dynamism and intimacy of musical duos. 

Michelle Cann

SOLO PIANO

Pianist Michelle Cann made her orchestral debut at 14 and has since performed as a soloist with numerous ensembles including The Philadelphia Orchestra, the Florida Orchestra, the North Carolina Symphony and the New Jersey Symphony Orchestra.

BalletX

CONTEMPORARY BALLET

Friday, Nov. 12, 7:30 p.m.

BalletX produces original choreography that expands the vocabulary of classical dance for all audiences. As Philadelphia's premier contemporary ballet company, BalletX unites distinguished choreographers with an outstanding company of world-class dancers to forge new works of athleticism, emotion and grace. 

Juilliard String Quartet, featuring Qing Jiang on piano

CLASSICAL

Note the new date! Sunday, Nov. 14, 2 p.m.

With unparalleled artistry and enduring vigor, the Juilliard String Quartet continues to inspire audiences around the world. Founded in 1946 and hailed by The Boston Globe as "the most important American quartet in history," the ensemble draws on a deep and vital engagement to the classics, while embracing the mission of championing new works, a vibrant combination of the familiar and the daring. Each performance of the Juilliard String Quartet is a unique experience, bringing together the four members' profound understanding, total commitment and unceasing curiosity in sharing the wonders of the string quartet literature.

Holiday Stomp with The Hot Sardines

JAZZ HOLIDAY

Friday, Dec. 3, 7:30 p.m.

This raucous Christmas celebration features timeless classics and original tunes performed by the eight-piece Hot Sardines. Songs will include "La Noel de la Rue," "Mistletoe & Holly," "Please Come Home for Christmas," "Blue Christmas," "Santa Claus Got Stuck in my Chimney," "Dance of the Sugar Plum Fairy," "Christmas Blues," "White Christmas" and "White Cliffs of Dover," among others.

American Patchwork Quartet

AMERICAN ROOTS

Grammy-nominated vocalist Falu Shah, Grammy-winning guitarist/vocalist Clay Ross, three-time Grammy-winning drummer Clarence Penn and highly acclaimed bassist Yasushi Nakamura showcase the dynamic diversity of contemporary culture by reimagining timeless songs from America's past.

Jamal Aliyev, cello, and Dominic Cheli, piano

CLASSICAL

CANCELLED - Thursday, Jan. 27, 7:30 p.m.

In 2019, Jamal Aliyev made his debut with the BBC Scottish Symphony Orchestra on Radio 3's St. Magnus Festival broadcast. Aliyev has appeared as soloist with the City of Birmingham (U.K.) Symphony (CBSO), Philharmonia Orchestra, Royal Northern Sinfonia chamber orchestra, London Mozart Players, CBSO Youth Orchestra, Istanbul Symphony, the Presidential Symphony Orchestra of Turkey and the Symphony Orchestra Simón Bolívar of Venezuela. He took part in the Istanbul Music Festival and gave recitals across Turkey with renowned pianist Fazil Say, including the Ataturk Culture & Congress Center and TIM Maslak Show Center.

The Crossing

CHAMBER CHOIR

Friday, Feb. 4, 7:30 p.m.

CANCELLED - Due to the winter weather advisory for our region and expected hazardous road conditions. Stay safe!

The Crossing is a Grammy-winning professional chamber choir conducted by Donald Nally and dedicated to new music. It is committed to working with creative teams to make and record new, substantial works for choir that explore and expand ways of writing for choir, singing in choir and listening to music for choir. Many of its nearly 110 commissioned premieres address social, environmental and political issues.

Della Mae

BLUEGRASS

Tuesday, Feb. 8, 7:30 p.m.

Since forming in Boston in 2009, Nashville-based string band Della Mae has established a reputation as a charismatic live act comprised of some of the finest players in bluegrass, Americana and beyond.

Circa Contemporary Circus: 'Sacre'

CONTEMPORARY CIRQUE

Tuesday, Feb. 15, 7:30 p.m.

Circa Contemporary Circus is one of the world's leading performance companies. Since 2004, from its base in Brisbane, Australia, the group has toured the world, performing in 40 countries to over a million people. Its works have been greeted with standing ovations, rave reviews and sold-out houses across six continents.

Polish Wieniawski Philharmonic Orchestra

CLASSICAL

Thursday, Feb. 17, 7:30 p.m.

The Polish Wieniawski Philharmonic Orchestra was founded in December 1944, but its beginnings go back to numerous chamber and solo concerts given by musicians who, after World War II, established ties within Poland. The repertoire and artistic considerations as well as the joy of making music together led to a premiere chamber music concert Feb. 10, 1945. This concert provided the momentum for an orchestra and a classical music gala May 18 of the same year — the first symphony concert in post-war Poland. Since then, the Polish Wieniawski Philharmonic Orchestra has gone on many concert tours.

Nella

WORLD MUSIC & JAZZ

Thursday, Feb. 24, 7:30 p.m.

Born in Venezuela, Nella skyrocketed to international renown, fueled by her powerhouse voice and undeniable presence. In a short time, she went from Berklee College of Music graduate to winner of the 2019 Latin Grammy Award for Best New Artist. That same year, her full-length debut, Voy (I Go), received acclaim from NPR and yielded the hit "Me Llaman Nella" ("They Call Me Nella"), which surpassed 1.4 million Spotify streams and 1.4 million views on YouTube. In addition, the title track was named the 14th best song of 2019 in any genre by The New York Times.

Reverso

JAZZ

Tuesday, March 1, 7:30 p.m.

Continuing a century of mutual inspirations between two expansive and overlapping musical worlds, Reverso traces the intersection of jazz and classical music back to Maurice Ravel, Claude Debussy and their contemporaries. The group was described by Jazz Times as blending "pulsating motifs, long painterly lines, open fields and pointillist statements into a fascinating whole."

Sona Jobarteh

WORLD MUSIC

Tuesday, March 22, 7:30 p.m.

Sona Jobarteh preserves her musical past while innovating to support a more humanitarian future. The spirit of her musical work stands on the mighty shoulders of the West African Griot tradition; she is a living archive of the Gambian people. With one ear on the family's historic reputation, one on the all-important future legacy and her heart in both places, she is preparing a place today for the next generation. Her singing and kora playing while fronting her band spring directly from this tradition. The extent of her recognition is evidenced by more than 17 million watchers on YouTube and considerable numbers on other digital platforms. All this despite singing in her native languages and keeping to her own path within the music industry.

Hanzhi Wang

CLASSICAL ACCORDION & PIANO

CANCELLED - Friday, March 25, 7:30 p.m.

Praised for her captivating stage presence and performances that are technically and musically masterful, the groundbreaking young musician Hanzhi Wang is the only accordionist to ever win a place on the roster of Young Concert Artists in its 59-year history. She is proving herself to be the perfect ambassador for her instrument. 

Jake Blount

AFRICAN AMERICAN TRADITIONAL FOLK/ROOTS

Wednesday, March 30, 7:30 p.m.

Jake Blount is an award-winning banjoist, fiddler, singer and ethnomusicologist based in Providence, R.I. He is half of the internationally touring duo Tui, a 2020 Strathmore Artist in Residence and a board member of Bluegrass Pride. He is a 2020 recipient of the Steve Martin Banjo Prize. Blount specializes in the music of Black communities in the southeastern United States and in the regional style of the Finger Lakes, New York.

Sonia De Los Santos

FAMILY DISCOVERY — WORLD MUSIC & FOLK

Saturday, April 2, 1 p.m.

Sonia De Los Santos was born with a smile on her face (that's what her mom says) in Monterrey, Mexico. In 2007 she started touring the world, singing in English and Spanish, playing guitar and jarana, and lighting up the stage with the Grammy Award-winning group Dan Zanes and Friends. 

Qing Jiang

SOLO PIANO

Praised by The New York Times as a "fiery musician" whose playing is "vigorous and passionate," Chinese-born pianist Qing Jiang has performed to acclaim across the United States and abroad, including at Alice Tully Hall, Weill Hall as well as the U.K.'s Snape Maltings Hall and China's Shenzhen Poly Theater. Jiang is assistant professor of music at Bucknell University and piano faculty at the Kneisel Hall Chamber Music Festival in Maine. 

Ronald K. Brown/ EVIDENCE

CONTEMPORARY DANCE

Friday, April 8, 7:30 p.m.

Founded by Ronald K. Brown in 1985 and based in Brooklyn, N.Y., EVIDENCE focuses on the seamless integration of traditional African dance with contemporary choreography and spoken word. Through its work, EVIDENCE provides a unique view of human struggles, tragedies and triumphs. Brown uses movement as a way to reinforce the importance of community in African American culture and to acquaint audiences with the beauty of traditional African forms and rhythms. He is an advocate for the growth of the African American dance community and has been instrumental in encouraging young dancers to choreograph and to develop careers in dance.

George Hinchliffe's Ukulele Orchestra Of Great Britain

FAMILY DISCOVERY - JUST FOR FUN

The Ukulele Orchestra of Great Britain, founded by George Hinchliffe and Kitty Lux, has toured in the United States many times. For those who have not yet encountered it, the essential point is that it is an original musical ensemble featuring only ukuleles of various sizes and registers, accompanied by the voices of the performers.

Chontadelia, On tour as part of Center Stage

World Music from Colombia

Thursday, April 21, 6 p.m.

Chontadelia is a seven-piece band rooted in the iconic marimba de chonta and steeped in the Pacific coast's Afro-Colombian culture, identity and history.
Contact Details
Weis Center for the Performing Arts