2023-24 Season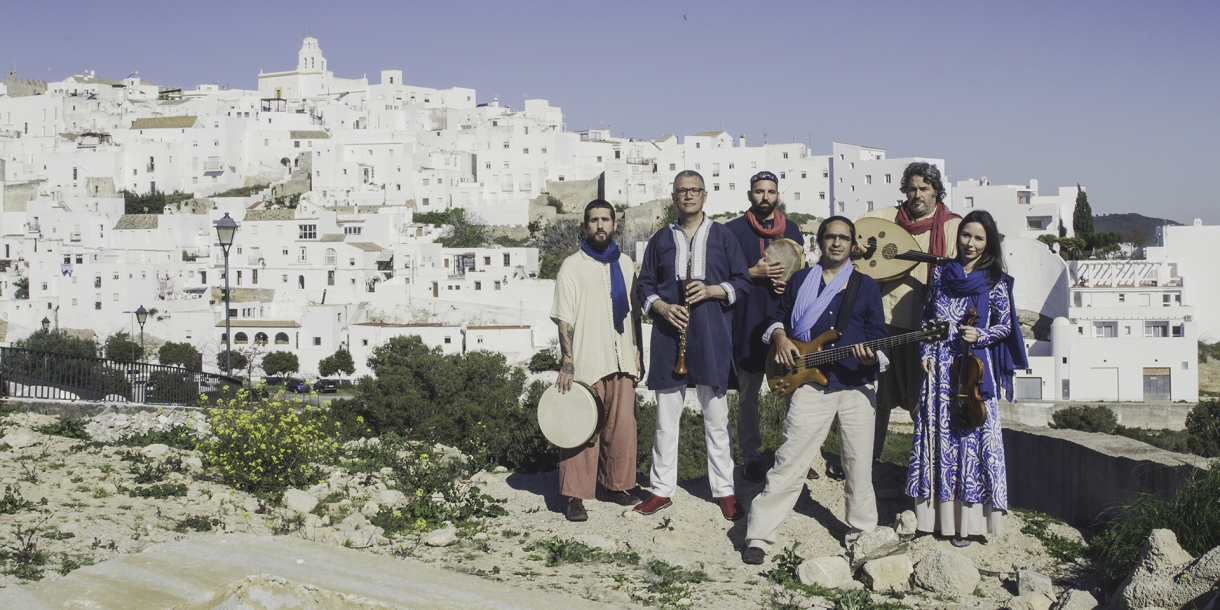 The Weis Center's 2023-24 Season will include 24 live performances, including world music and dance, modern dance, classical, jazz, Americana/roots, family discovery performances and so much more. The Season will be announced in August, so stay tuned!
Red Baraat

GLOBAL FUSION/BRASS BAND

Red Baraat is a pioneering band from Brooklyn, N.Y. Conceived by dhol player Sunny Jain, the group has drawn worldwide praise for its singular sound, a merging of hard driving North Indian bhangra with elements of hip-hop, jazz and raw punk energy. Created with no less a purposeful agenda than manifesting joy and unity in all people, Red Baraat's spirit is worn brightly on its sweaty and hard-working sleeve.

Taylor Fleming Quartet

JAZZ

Wednesday, Sept. 7, 7:30 p.m.

With their roots and education in jazz, this quartet is led by someone who grew up listening to AC/DC and Led Zeppelin. Taylor Fleming Quartet's love for the traditional and the contemporary fuels creative arrangements of familiar tunes from Miles Davis to Pink Floyd. The quartet's compositions are comprised of yin and yang verve, cinematic, rocking and swinging.  

Paul Taylor Dance Company

CONTEMPORARY DANCE

Friday, Sept. 16, 7:30 p.m.

Bucknell Family Weekend

The genesis of the Paul Taylor Dance Company transpired on May 30, 1954, in Manhattan, when dance-maker Paul Taylor first presented his choreography with five other dancers on the Lower East Side. That performance marked the beginning of 64 years of unrivaled creativity. In the decades that followed, Taylor became a cultural icon, one of America's most celebrated artists and a part of the pantheon that created American modern dance. Leading the company that bears his name until his death in 2018, Taylor molded it into one of the preeminent performing ensembles in the world. Under the artistic direction of Taylor dancer Michael Novak, the company continues to perform throughout the world as well as at its New York City home, the Lincoln Center for the Performing Arts – where it appears under the aegis of Paul Taylor American Modern Dance.

Fémina

ARGENTINEAN SOUL

Wednesday, Sept. 21, 7:30 p.m.

The harmony-soaked vocals and electro-folk charisma of the Trucco sisters propels a new project by this acclaimed female-powered band and carries messages of equality and empowerment.

Lyrically poignant with hip-hop and Latin folk influences, Fémina is Argentine soul music with a purpose. Their unbounded sound and theatrical visuals are vehicles for ideas, a direct hotline to people's emotions that opens them up to new ways of thinking. Their diverse songs are characterized by show-stopping harmonies and a magical on-stage chemistry that incorporates Latin American instruments and melodies.

Dreamers' Circus

NORDIC FOLK

Tuesday, Sept. 27, 7:30 p.m.

A new driving force in Nordic world music is the young Danish trio, Dreamers' Circus. Contemporary and endlessly innovative in their approach, they draw inspiration from the deep traditions of folk music in the region and reshape them into something bright, shiny and new.

Lemon Bucket Orkestra

BALKAN BRASS

Thursday, Sept. 29, 7:30 p.m.

Lemon Bucket Orkestra are Toronto's original guerrilla-folk, party-punk band. The multi-award-winning ensemble has been heralded as a groundbreaking, genre-bending phenomenon by media and fans alike, and over the past eight years have performed all over the world from WOMAD in New Zealand and Pohoda in Slovakia, to Festival D'Été in Québec City and Luminato in Toronto. The Guardian proclaimed that their performances are "gorgeously sung and passionately played" and The New York Times declared them "charismatic ... handsome and ambitious."

Julie Fowlis

SCOTTISH FOLK

Thursday, Oct. 6, 7:30 p.m.

Julie Fowlis is a multi-award-winning Gaelic singer who is deeply influenced by her early upbringing in Scotland's Outer Hebridean island of North Uist. With a career spanning five studio albums and numerous high profile collaborations, her "crystalline" and "intoxicating" vocals have enchanted audiences around the world.

Scottish Chamber Orchestra feat. Violinist Nicola Benedetti

CLASSICAL

Friday, Oct. 14, 7:30 p.m.

An outstanding representative of the younger generation of Russian conductors, Maxim Emelyanychev was born in 1988 to a family of musicians. He received his music education in his home city Nizhny Novgorod (conducting and piano) and in Gennady Rozhdestvensky's conducting class at the Moscow Tchaikovsky Conservatory. Shortly after his conducting debut at the age of 12, Emelyanychev was invited to conduct by several of the international baroque and symphonic orchestras in Russia.

TL Collective

CONTEMPORARY DANCE

Saturday, Oct. 22, 7:30 p.m.

The TL Collective ("To Love"), was founded by Micaela Taylor in 2016. Trailblazing in the city of Los Angeles, she is the recipient of the inaugural Springboard EMERGE Choreographic Award and was named one of Dance Magazine's 25 to Watch 2019 and was on its May 2020 cover. The Los Angeles-based dance company is known for its fusion of contemporary dance and theatrical hip-hop, including elements of groove and acrobatics accompanied by high-level athleticism. The company has toured to venues including New York City Center's Fall for Dance and the Wallis Annenberg, and was scheduled to perform at the American Dance Platform at the Joyce Theater in New York City. Alongside the launch of The TL Collective, Taylor has been commissioned to choreograph and teach by BODYTRAFFIC, Rambert2 (London), Martha Graham Dance Company, Springboard Danse Montreal, B12 Festival Berlin, Carlos Acosta's Acosta Danza and more.

Alfredo Rodriguez & Pedrito Martinez Duo

CUBAN JAZZ

Painted in the broadest of strokes, the stories of Alfredo Rodriguez and Pedrito Martinez may seem similar: both started life in Havana, discovered their gifts and passions for music and headed to the States, where they melded the music of their homeland with a wide variety of influences, each in his own deeply personal way.

The Small Glories

FOLK DUO

Wednesday, Nov. 9, 7:30 p.m.

Roots powerhouse duo The Small Glories are Cara Luft and JD Edwards, a musical tour-de-force partnership planted on the Canadian prairies. Thrown together purely by accident for an anniversary show at Winnipeg, Canada's venerable West End Cultural Centre, The Small Glories could almost make you believe in fate.

Merz Trio

CLASSICAL

Thursday, Nov. 17, 7:30 p.m.

Hailed as "artists in the deepest sense of the word" (CutCommon), the Merz Trio, winners of the Naumburg International Chamber Music Award Competition, Fischoff National Chamber Music Competition, Concert Artists Guild competition, and Chesapeake Music's International Chamber Music Competition for Young Professionals, has been lauded for their "stunning virtuosity ... fresh and surprising interpretations" (ReadingEagle) and "perfection of intonation and ensemble" (Hudson Review). Seamlessly tacking between traditional repertoire and the music of our time, the trio are known for their vibrantly dynamic programming, wide-ranging interdisciplinary collaboration and prolific new arrangements of works for piano trio.

Soweto Gospel Choir: 'Hope: It's Been a Long Time Coming

SOUTH AFRICAN GOSPEL

Thursday, Dec. 1, 7:30 p.m.

Out of the darkness comes a new dawn. In a concert of hope commemorating and remembering the freedom movements in South Africa and the United States, the three-time Grammy-winning Soweto Gospel Choir brings joy and inspiration to us all. An unforgettable night starts with a rousing program of some of the South African freedom songs that inspired their Rainbow Nation, then moves to the United States with beautiful and heartfelt renditions of the music of the civil rights movement featuring works by legendary artists such as Billy Holiday, James Brown, Otis Redding, Curtis Mayfield and the one and only Aretha Franklin.

Step Afrika!

AFRICAN AMERICAN DANCE

Friday, Feb. 3, 7:30 p.m.

Founded in 1994 by C. Brian Williams, Step Afrika! is the first professional company dedicated to the tradition of stepping. Under Williams's leadership, stepping has evolved into one of America's cultural exports, touring more than 50 countries across the globe. Step Afrika! now ranks as one of the top 10 African American dance companies in the United States.

Alash

TUVAN THROAT SINGING

Wednesday, Feb. 8, 7:30 p.m.

Alash are masters of Tuvan throat singing (xöömei), a remarkable technique for singing multiple pitches at the same time. What distinguishes this gifted trio from earlier generations of Tuvan throat singers is the subtle infusion of modern influences into their traditional music. One can find complex harmonies, Western instruments and contemporary song forms in Alash's music, but its overall sound and spirit remain decidedly Tuvan.

Ephrat Asherie Dance: 'Odeon'

CONTEMPORARY DANCE

Saturday, Feb. 18, 7:30 p.m.

Ephrat Asherie Dance (EAD) is a dance company rooted in African American and Latinx street and club dances. Dedicated to exploring the inherent complexities of these forms, EAD investigates the expansive narrative qualities of various social dances, including breaking, hip-hop, house and vogue, as a means to tell stories, develop innovative imagery and find new modes of expression. EAD's first evening-length work, A Single Ride, earned two Bessie nominations in 2013 for Outstanding Emerging Choreographer and Outstanding Sound Design by Marty Beller. The company has presented work at The Apollo Theater; the Celebrity Series of Boston; Columbia (Mo.) College; New York City's Dixon Place; Fira Tàrrega, Spain; Works & Process at the Guggenheim, New York; Jacob's Pillow dance festival, Becket, Mass.; the Joyce Theater, New York; La MaMa Experimental Theatre Club, New York; the River to River Festival, New York; Mass MoCA, North Adams, Mass.; New York Live Arts; SummerStage in Central Park, and The Yard, Chilmark, Mass., among others.

The Wicked Chicken

AMERICANA/FOLK

Wednesday, Feb. 22, 7:30 p.m.

The Wicked Chicken plays a mix of driving rock 'n' roll, old-time fiddle and blues. Armed with exciting new material, a powerful groove and a unique sound, the Wicked Chicken will surprise and captivate audiences of all varieties. The foundation of the band are the Tritsch brothers: Gus (guitar, vocals and fiddle) and Huck (drums, percussion and fiddle).

Danú

TRADITIONAL IRISH

Friday, March 3, 7:30 p.m.

Hailing from historic County Waterford, Ireland, Danú is one of the leading traditional Irish ensembles of today. The group's standing-room-only concerts throughout Ireland are true events, featuring high-energy performances and a glorious mix of ancient Irish music and new repertoire. For over two decades, Danú's virtuosi players on flute, tin whistle, fiddle, button accordion, bouzouki and vocals (Irish and English) have performed around the globe and recorded seven critically acclaimed albums.

'The Griegol' / Trick of the Light Theatre

FAMILY DISCOVERY/THEATRE

Tuesday, March 7, 7:30 p.m.

After a girl's granny passes away, she starts to suspect she is being pursued by the smoke-demon shapeshifter from the old woman's stories. In the tradition of Spirited Away and Coraline, The Griegol is a mythic gorgeously rendered dark fantasy for brave children and lovers of atmospheric theatre. This is an inventive new work that conjures magic and laughter out silhouettes, puppetry, live music and animation.

Divi Roxx Kids

FAMILY DISCOVERY/ROCK

Saturday, March 11, 1 p.m.

Divinity "Divi" Roxx is a multi-hyphenated award-winning musician, recording artist and composer who is celebrated for her inspirational lyrics and infectious grooves.

Her career as a bass-player skyrocketed after attending a bass camp led by the legendary Victor Wooten where she was invited to tour with the five-time Grammy Award-winning virtuoso three months after attending the camp.

Trinity Irish Dance Company

IRISH DANCE

Friday, March 24, 7:30 p.m.

"Sophisticated and commanding" (Los Angeles Times), the Trinity Irish Dance Company (TIDC) is the birthplace of progressive Irish dance, an innovative movement genre that "ushered in a new era for Irish step dance" (Chicago Tribune). A fusion of Ireland's vibrant and longstanding dance-form and elements of American innovation, Trinity Irish Dance Company dazzles audiences around the globe with its hard-driving percussive power, lightning-fast agility and aerial grace. Minutes into watching the awe-inspiring precision of its dancers and musicians, TIDC expands whatever notions the audience may have about Irish dance … revealing its limitless possibilities. It's everything you expect but like nothing you'd imagine.

Camerata RCO

CHAMBER MUSIC

Formed by members of Amsterdam's famed Royal Concertgebouw Orchestra (RCO), Camerata RCO performs chamber music in multiple formations from duet to small chamber orchestra, with a special focus on the Classical and Romantic repertoire for winds and strings, along with active relationships with living composers.

Juho Pohjonen

PIANO

Thursday, April 13, 7:30 p.m.

Juho Pohjonen is regarded as one of today's most exciting and unique instrumentalists. The Finnish pianist performs widely in Europe, Asia and North America, collaborating with symphony orchestras and playing in recital and chamber settings. An ardent exponent of Scandinavian music, Pohjonen's growing discography offers a showcase of music by Finnish compatriots such as Esa-Pekka Salonen, Kaija Saariaho and Jean Sibelius.

Artemis

JAZZ

Thursday, April 20, 7:30 p.m.

Throughout its eight-decade history, Blue Note Records has been celebrated as a home for the leading voices in jazz. The label continues that tradition with the release of the self-titled debut from Artemis, the super group of seven of the most acclaimed musicians in modern jazz.
Contact Details
Weis Center for the Performing Arts