Catering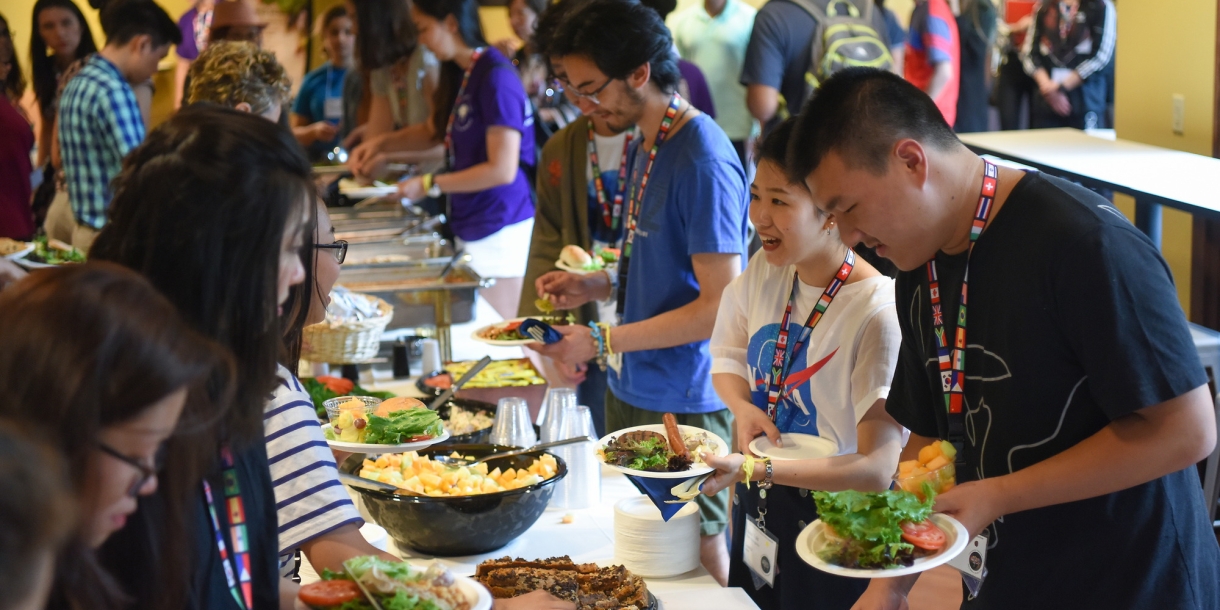 Bucknell Dining Services is the exclusive catering provider for events at Bucknell. We offer a wide variety of delicious menu options for any event, from brown bag to black tie. Please note that University departments, offices, student organizations and anyone hosting an event at a Bucknell facility must use Dining Services for their catering needs.
Scheduling Your Catering
Register your event with the Events Management Office. Room reservations need to be made before contacting Dining Services. Room reservations, audio-visual equipment and table set-up needs are handled through the Events Management Office at 570-577-3095. Please refer to our catering guide for more details.
Place your catering order at least one week before your event. Download and fill out the Event Form and email it as a spreadsheet or pdf to catering@Bucknell.edu. Be sure to include allergy or dietary restrictions and other special needs such as special linens, flowers and room configurations to your form. For formal or larger events, call us to discuss the food and service and allow adequate time for planning and preparation.
Catering Options
Full Service Catering
The Catering Guide offers a wide variety of selections for all manner of events. Looking for something not in the guide? Call us. Our creative and highly skilled culinary team can create a custom menu to your needs.
Blank Catering Event Sheet (Excel)
Weddings
Whether it is a simple but elegant served dinner, a magnificent buffet or a delectable array of hors d'oeuvres, we are delighted to provide all of your dining needs. Please contact us to develop a custom menu and service plan to make your reception memorable.
Bucknell University Catering
570-577-1869
catering@bucknell.edu
Catering Requests with Short Notice
For events with less than a week notice, we'll make every attempt to accommodate your request, but your menu selection could be limited.
Please contact us by phone for urgent orders requiring less than 72 hours notice. If you make your catering request one business day before the event, an additional 15% will be added to the total cost.
Bucknell University Catering
570-577-1869
catering@bucknell.edu