Services & Special Events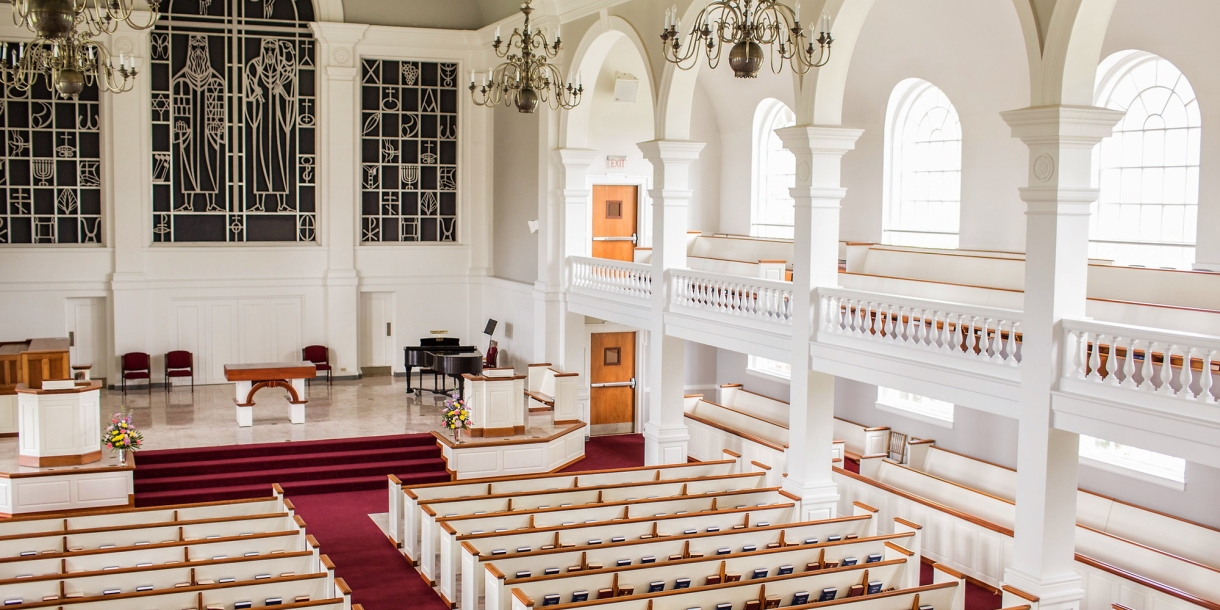 On-campus services are offered when the University is in session. Service times and locations are listed below. You'll also find information about special events, Christmas Candlelight and Baccalaureate services.
Liaison Community Groups
The following student groups and community partners are recognized by the Office of Religious & Spiritual Life.
Special Events
The annual Christmas Candlelight Service is modeled on the Kings College Christmas Eve Service of Lessons and Carols.

2023 Candlelight Services

Dates and Times

Friday, Dec. 1 at 7:30 p.m. at the Rooke Chapel
Sunday, Dec. 3 at 7:30 p.m. at the Rooke Chapel
Tuesday, Dec. 5 at 7:30 p.m. at the Rooke Chapel

Ticket Policy

Tickets are required. All tickets are free of charge, but monetary donations for a local charity will be accepted at the services. You may reserve tickets online.

Bucknell Community

Tickets will be made available starting Nov. 6 to Bucknell ID holders on a first-come, first-serve basis. Campus community members will have the option to request up to four tickets per person for any one night's service. Tickets will also be available via myBucknell or at any Campus Box Office location.

General Public

Remaining tickets will be available online or in person at all Campus Box Office locations starting Nov. 8. Limit up to four tickets per person for any one night's service. Bucknell ID holders may also request tickets in person during this time.

Box Office Details

Weis Center Box Office: 10 a.m. to 4 p.m.
CAP Center Box Office: 10 a.m. to 4 p.m.
No phone, voicemail, email, campus mail or U.S. mail orders will be accepted.
For additional information, please contact the Campus Box Office at 570-577-1000.

Each year during Commencement Weekend, the Office of Religious & Spiritual Life honors our graduates with a multi-faith and multicultural baccalaureate celebration. The service takes place immediately prior to the senior Candlelighting Ceremony on the evening before Commencement.

Each January on the Sunday before Martin Luther King Jr. Day, we gather for a multi-faith worship service celebrating the life and legacy of the Rev. Dr. King. We sing songs from the movement, hear wisdom from a range of traditions, and reflect together on ongoing movements toward peace and justice.

Students come together across religious and moral traditions (religious devotion is not required) to partner with community leaders, grassroots activists, faith-based organizations and service providers in Baltimore to serve, explore, and reflect on the issue of food security as it relates to questions of poverty, race, faith, and justice in this .5 credit course (UNIV 192) and immersive Spring Break trip.

Contact: Chaplain Kurt Nelson, kdn004@bucknell.edu

Each semester, we invite Bucknell faculty (and occasionally others) to narrate a 15-20 minute answer to the question "What Matters to You and Why?" followed by a Q&A and discussion.

In Fall 2020 and Spring 2021, owing to the need to physically distance, we recorded WMTMW as a podcast, produced by Spandan Marasini '21 and Jack Rose '22. You can listen to those episodes below.

Episode 1
Andrew Stuhl, Associate Professor of Environmental Studies

Episode 2
Madison Scopano '22, Executive President of Bucknell Student Government, and Bernadette Maramis, President of the Class of 2024.
Contact Details
Religious & Spiritual Life