Class of 2023, we've watched you make amazing discoveries, form lifelong friendships and challenge longstanding assumptions.
And you're only getting started. With graduation on the horizon, we're thrilled to see what you do next — at Bucknell and beyond.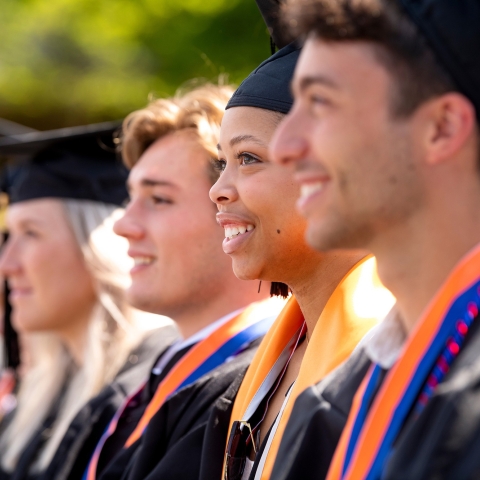 Bucknell's 173rd Commencement
CLASS OF 2023
Bucknell University's 173rd Commencement ceremony took place on Malesardi Quadrangle on Sunday, May 14, 2023. Relive the day and continue celebrating the graduates' accomplishments with photos, video highlights and the full ceremony livestream video. Congratulations, Class of 2023!
Class of 2023 Facebook Group
Social Media
Meet your fellow classmates, ask questions and become a part of the Bucknell Community before you even arrive on our campus.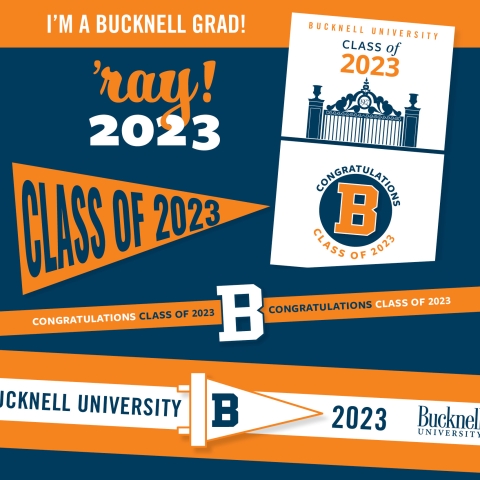 Get Your Free Bucknell Printables
Ready to show off your Bucknell spirit? Start with these Bucknell-themed signs, pennants and food toppers.
All you need is a printer to say 'ray Bucknell!