Welcome to Bucknell University, Class of 2023! We're excited to have you join our community, and we're looking forward to your ideas, your creativity and your contributions.
Below, we've linked to some of the information you'll need as you begin your journey to Bucknell this fall. 
Orientation Dates
Bucknell's orientation programs focus on academic and social expectations, learning University traditions and providing opportunities for students to meet their new classmates.
Aug. 16–20: Pre-orientation
Aug. 16–20: International Student Orientation
Aug. 21–25: New Student Orientation
Aug. 22–25: Transfer Student Orientation
Other Key Dates 
July 12: Bills for the semester are available on B-bill
Aug. 25: Convocation
Aug. 26: Classes begin
 
Curious about future semesters?
Station Eleven

First-year Common Reading

The first-year common reading selection for the Class of 2023 is Station Eleven by Emily St. John Mandel.

Students in the Class of 2023 will receive their books, along with additional instructions, in a summer mailing.

During New Student Orientation, first-year students will have the opportunity to meet in small groups with other members of the Class of 2023 to discuss the book with professors, staff and upperclass students.

Class of 2023 Facebook Group

Social Media

Meet your fellow classmates, ask questions and become a part of the Bucknell Community before you even arrive on our campus.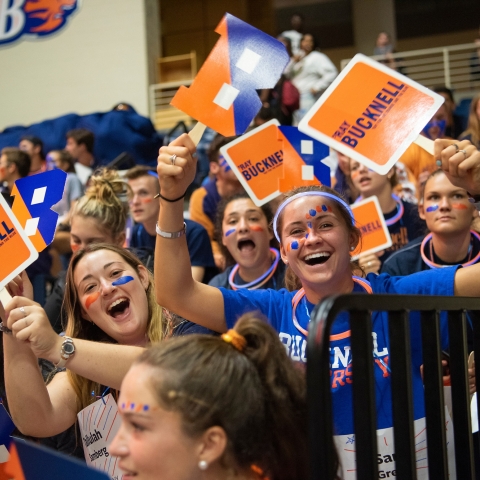 Get Your Free Bucknell Printables
Ready to show off your Bucknell spirit? Start with these Bucknell-themed signs, pennants and food toppers.
All you need is a printer to say 'ray Bucknell!
Convocation and Candlelighting