Now that you've finished more than a year of Bucknell coursework, you're an official member of the Bucknell alumni community. Welcome!
You're joining a long tradition of curious and creative Bucknellians — an uninterrupted line of leaders and innovators that dates back to 1846.
Pre-Orientation Highlights
The Class of 2025 Moves In
Relive New Student Orientation
Congratulations, Bucknell Class of 2025! Here's Your Welcome Video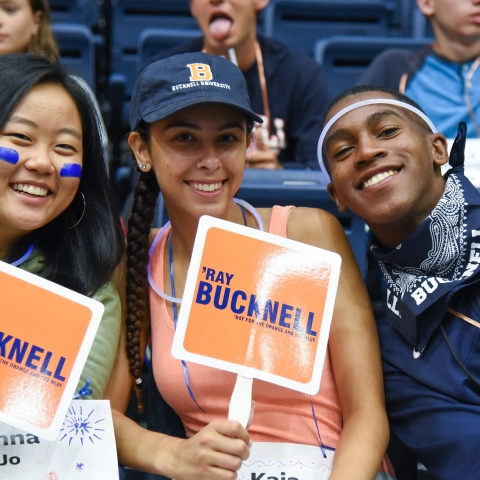 Get Your Free Bucknell Printables
Whether you're celebrating a graduation, the latest Bison win or just want to show your Bucknell spirit, we have the decorations to make your next party say 'ray Bucknell!