Welcome to Bucknell University, Class of 2025! We're excited to have you join our community of explorers, artists and innovators who, like you, are driven to reshape the world.
Our students, faculty and staff look forward to supporting you as you engage inside and outside of the classroom, challenge long-standing assumptions and take bold steps in learning.
So what comes next? You'll receive information from various campus offices to guide you through the process of becoming a Bucknellian, including information on how to set up your new Bucknell email address. Once you have your @bucknell.edu account, be sure to check it regularly for more important updates as fall approaches.
Below, we've collected even more of the information you'll need as your Bucknell journey nears.
Pre-Orientation Highlights
The Class of 2025 Moves In
Relive New Student Orientation
Congratulations, Bucknell Class of 2025! Here's Your Welcome Video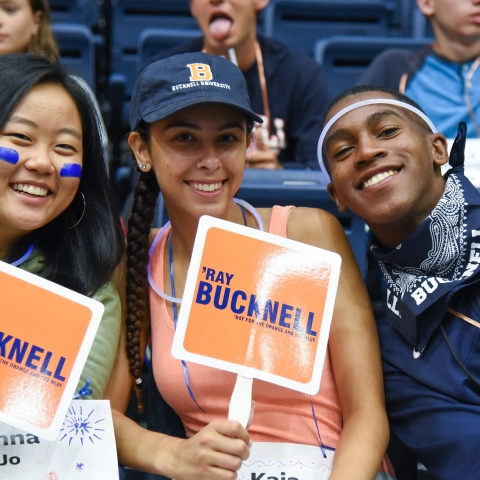 Get Your Free Bucknell Printables
Whether you're celebrating a graduation, the latest Bison win or just want to show your Bucknell spirit, we have the decorations to make your next party say 'ray Bucknell!