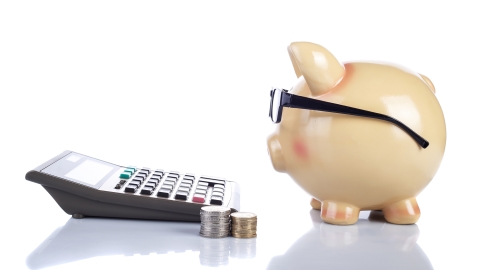 Cool Classes: Personal Finance
June 2, 2020
What class?
MGMT 314/ACFM 314: Personal Finance
Who teaches it?
Professor Stacy Mastrolia, accounting
Why is it cool?
One of the biggest challenges new college graduates often face is managing their financial lives. Colleges do a great job preparing students to find jobs that lead to fulfilling careers, but they don't always provide the financial literacy students need to build security for their futures and achieve their own life goals. This course, offered by the Freeman College of Management but open to all Bucknell students, helps ensure our students can plan for their lives ahead and truly thrive post-graduation.
I and the other Freeman College professors who teach the course help students learn to calculate the after-tax pay they'll earn (if they already have a job offer, we'll use their real future income) and how much take-home pay they will need to live comfortably after graduation. If they discover a gap between the two, this class can become very important in helping them chart their futures. We also cover how they can afford to pay off their student loan debt and save for future financial goals, including retirement. We help them sort out the alphabet soup of retirement savings plans, make wise choices regarding insurance and match investment opportunities with specific savings goals.
The most common financial mistakes made by 20-somethings are failing to make a financial plan, going into debt for emotional purchases and failing to prioritize saving. I help my students avoid these future pitfalls by keeping the course real and grounding lessons in their own lives. At the start of the semester, students prepare an individualized budget for their post-graduation life. Throughout the course, this evolves into a multifaceted financial plan, as we cover major topics like gross and net pay, wants-versus-needs spending, managing credit and debt, saving and investing, and insurance.
It can at first be disheartening for students to see their monthly income shrink as these commitments pile up, but in the end, they tell us this course gives them confidence for the future. We start with the basics, and through our budgeting project and accessible course materials that include videos and the New York Times bestseller Get a Financial Life: Personal Finance in Your Twenties and Thirties, students build both financial knowledge and an increasing sense that they can do this, empowering them to make smart financial decisions as they enter the next phase in their lives.
By the end of the semester, most students who take this course tell us that they feel very confident in making decisions about their future lives and a sense of control in moving from Bucknell into the "real world" that's based in the knowledge they gained in this class. — Stacy Mastrolia