Accounting & Financial Management
Bachelor of Science in Business Administration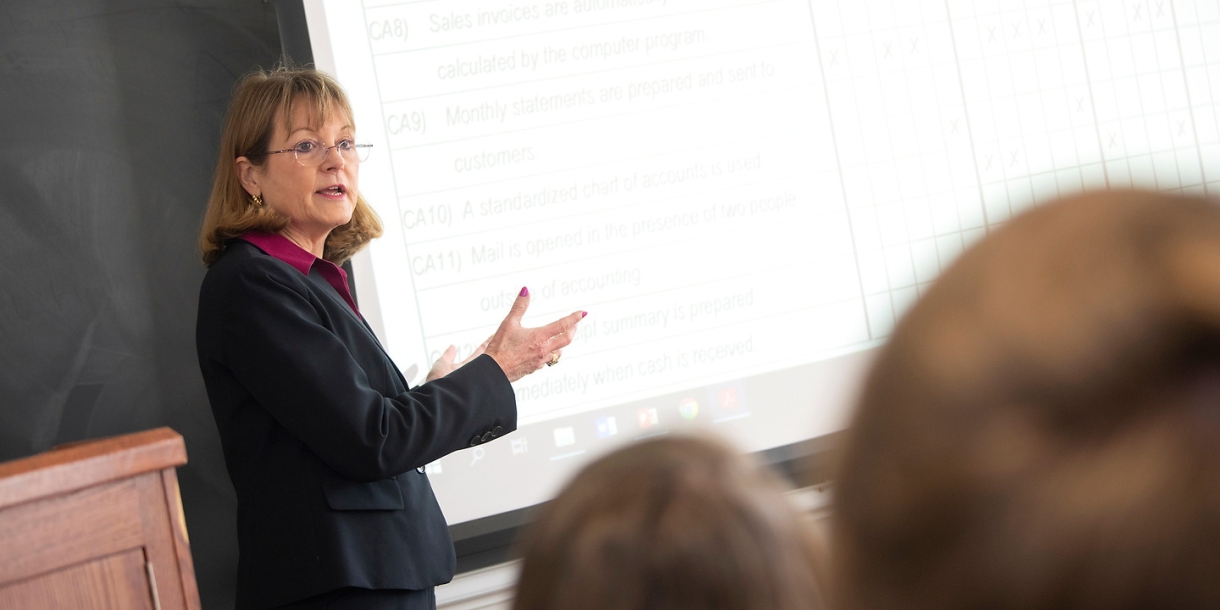 Faculty mentors with industry experience. A liberal arts perspective. A powerful alumni network. And the opportunity to manage a $3.6 million University endowment in an innovative experiential course. Those are all advantages you gain by majoring in accounting or finance at Bucknell. Whether you aspire to be an entrepreneur, CEO, CFO, Big Four partner, hedge fund director or investment banker — jobs held by many of our alumni partners — we have tools and connections to prepare you for success.
Prepare to Transform the Future of Accounting and Finance
The Freeman College of Management offers bachelor of science in business administration programs in accounting and finance. Whichever path you choose, you'll find a transformative education packed with real-world experiences that position you for success in your first job and throughout your career.
Our accounting majors regularly exceed national averages for passing the CPA exam on the first attempt, and most secure internships with top-tier accounting firms, often leading to job offers before senior year.
Many finance majors obtain internships that provide experience in fields such as investment banking, wealth management, portfolio analysis and corporate finance. Recent finance majors have launched careers at Goldman Sachs, BlackRock, TD Securities, Deloitte Consulting and ExxonMobil.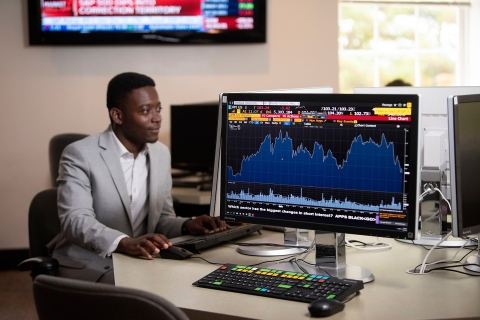 Take Control of a $3.6 Million University Endowment
Would you like to graduate with experience equivalent to running a small investment company? Each year, select Bucknell seniors and second-semester juniors have the opportunity to be part of the Student Managed Investment Fund (SMIF), which manages about $3.6 million in real University funds. This intensive capstone experience allows students to apply their knowledge of portfolio management, asset allocation, accounting, economics, business strategy and statistics. They also sharpen their negotiation, communications and leadership skills by working together closely to devise investment strategies and present their positions to a committee on the Board of Trustees. Graduates, who often go on to careers in financial services, frequently credit SMIF as their most powerful learning experience at Bucknell.
News from the Freeman College of Management
Contact Details
Accounting & Financial Management