Martin Luther King Jr. Week
An annual campus community gathering to honor the life and legacy of Rev. Martin Luther King Jr. through learning, discussion, community engagement and art.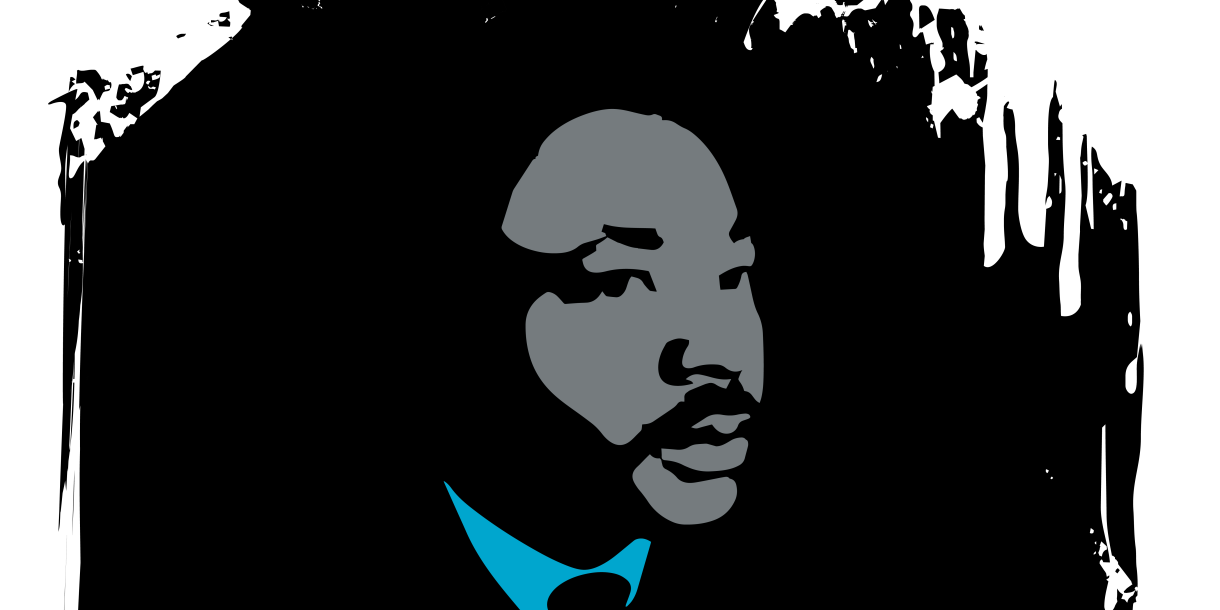 Bucknell's​ ​Martin​ ​Luther​ ​King​ ​Jr.​ ​Week​ ​brings​ ​various​ ​scholars​ ​to​ ​campus​​ ​to​ engage​ ​our​ ​community​ ​in​ ​a​ ​conversation​ ​about​ ​Dr.​ ​King's​ ​legacy​ ​and philosophies​ ​with​ ​regard​ ​to​ ​current​ ​struggles.
Events during this week include several performances, lectures and discussions designed to raise awareness and empower participants to enact individual and collective change.
The​ ​function​ ​of​ ​education​ ​is​ ​to teach​ ​one​ ​to​ ​think​ ​intensively​ ​and​ ​to think​ ​critically.​ ​​ ​Intelligence​ ​plus character​ ​— that​ ​is​ ​the​ ​goal​ ​of​ ​true education.
Martin​ ​Luther​ ​King ​Jr.
2022-23 MLK Week Committee Members
Kurt Nelson, co-chair, director of religious & spiritual life
Adam Burgos, assistant professor of philosophy
Anjalee Hutchinson, interim associate provost for equity & inclusive excellence; professor of acting technique, directing & devising
Brent Papson, director of campus activities and student media
Carol Wayne White, interim director of the Griot Institute; professor of philosophy of religion
Colin Michna '26, BSG MLK committee
Eline Vermeulen, assistant athletic director of student-athlete enrichment
Ibrahim Ware '24
Jocelyne Scott, director of equity & inclusive excellence
Kelly Knox, associate professor of dance
Marcus Scales, director of multicultural student services
Michelle Lauver, programs manager, Griot Institute
Missy Gutkowski, assistant dean for experiential learning, Freeman College of Management
Sarah Farbo, assistant director of community based & engaged service learning
Tyler Thrutchley '26 BSG MLK Committee
Since 2016, Bucknell University has committed to engaging the community in a week of conversations about Dr. King's legacy and philosophies. Each academic year, Bucknell's MLK Week Committee will coordinate a series to fulfill the University's commitment. The committee invites Bucknell departments, organizations, clubs and offices as well as community partners to develop or co-develop creative events around the chosen theme, which is announced each year in April or May.
If your department, office, unit or organization plans to organize an event that aligns with the MLK Week theme and will happen during the last two weeks of January (beginning on MLK Day), please check back here for the proposal form.
In an effort to avoid overprogramming, an MLK Week subcommittee will review proposal submissions developed by members of the campus community and will determine which events to include in the official schedule. Please note that submission of a proposal does not guarantee inclusion in the official MLK Week schedule. Questions should be sent to mlkweek@bucknell.edu.
Information about Bucknell's past MLK Week themes, missions and events can be found below.
If you are interested in serving on the MLK Week committee or have questions about involvement or events, please email mlkweek@bucknell.edu.
Previous MLK Week Themes
To access an MLK Week video or audio recording you will be asked to log in with your Bucknell credentials. If you are interested in seeing a video, but do not have Bucknell credentials, please email griot@bucknell.edu with your request.
Contact Details
Griot Institute for the Study of Black Lives & Cultures
Location
Hildreth-Mirza Hall, Second Floor