Mathematics
Bachelor of Arts in Mathematics
Bachelor of Science in Mathematics
Bachelor of Science in Applied Mathematical Sciences
Bachelor of Science in Statistics
Pennsylvania Teaching Licensure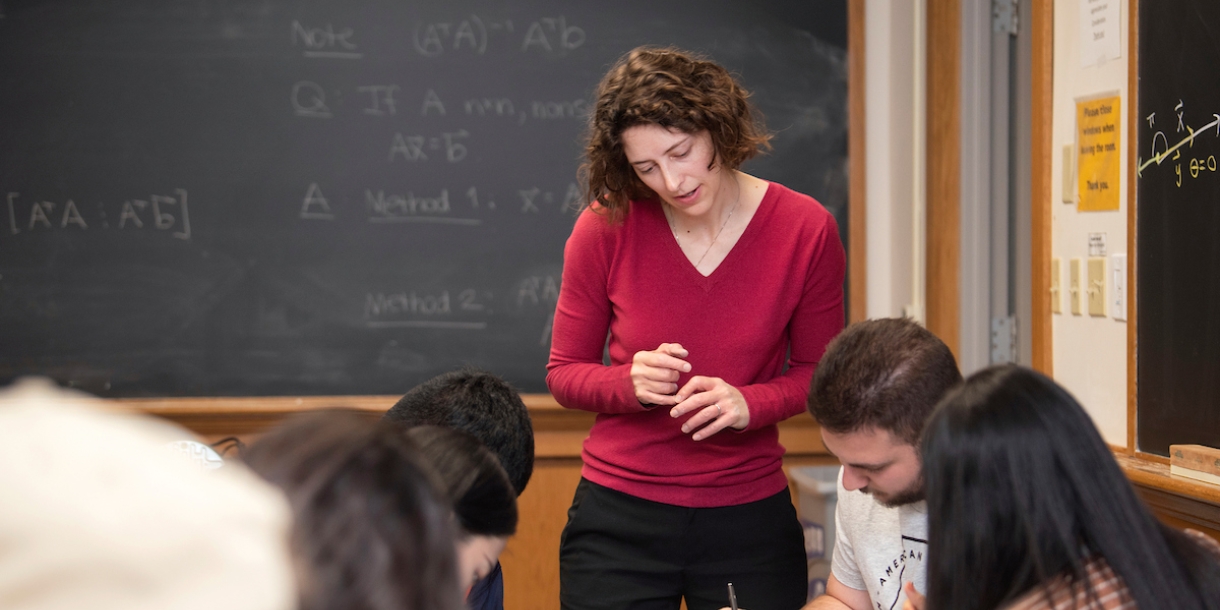 As a mathematics major at Bucknell, you'll find small classes and big options.
Join a supportive community of students, teachers and scholars who share your curiosity for problems and patterns.
Pursue your passion within a liberal arts curriculum that nurtures your communication prowess alongside your analytical skills.
Discover rich research and internship opportunities and prepare for success in a broad range of career fields.
Degree Programs
Bucknell offers a range of mathematics degree pathways to fit your needs, including four distinct undergraduate majors:
Bachelor of Arts in Mathematics
Bachelor of Science in Mathematics
Bachelor of Science in Applied Mathematical Sciences
Bachelor of Science in Statistics
You also have the option to concentrate in theoretical or applied math or earn a secondary teaching certification. We also offer a minor in mathematics.
Discover Diverse Career Options
Our diverse curriculum allows students freedom to dive into topics that interest them and support their career goals. That flexibility leads to a wide variety of options for our graduates. Recent graduates have landed jobs as:
Data analysts
Software developers
Financial analysts
Actuaries
Government cryptanalysts
Mathematics teachers
Where will a mathematics major take you?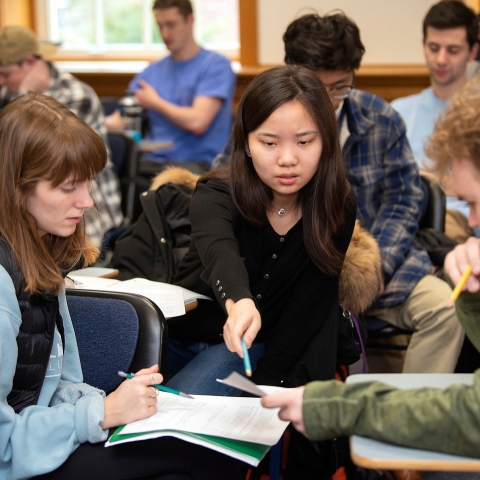 Mathematics Scholarships
The Bucknell Mathematics Scholars Program recognizes applicants for superior academic performance.
$15,000 per year
Financial need is not a requirement
Automatically renewed for second, third and fourth years as long as you meet academic progress and program requirements
For more information, contact the Office of Admissions at admissions@bucknell.edu or 570-577-3000.

Related Major: Mathematical Economics
The bachelor of science in mathematical economics incorporates economics, mathematics and statistics. Students gain the skills to grapple with questions at the interface of these two disciplines.
Take a closer look at the Math & Science
Teach STEM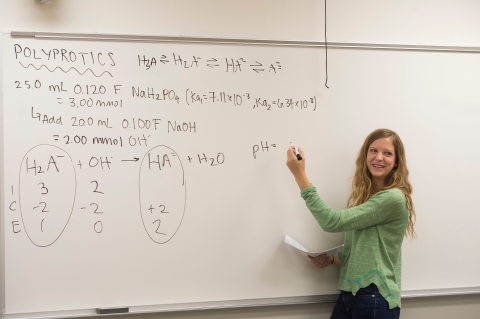 STEM majors at Bucknell can earn Pennsylvania state teaching certification in a variety of fields, including biology, chemistry, physics and math.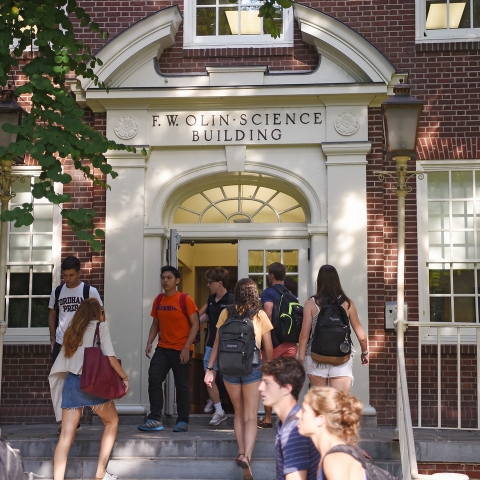 Mathematics Events
The Department of Mathematics hosts frequent events, including guest lectures and student colloquium talks. They're part of our living-learning community, where students pursue their curiosity and interests inside and outside the classroom.
Pre-calculus Requirement and Calculus Placement
To ease the transition to mathematics at Bucknell, the Mathematics department requires all MATH 201 students to complete an online preparation course. Students are encouraged to complete this course the summer before enrollment.
More information about the course
A student's high school calculus experience, calculus credits obtained from the Advanced Placement Examination and calculus credits obtained from another college will form the basis of credit given and calculus placement.
For Current Students
Find policies about the Gateway Exam and other information about the department (myBucknell login required).
Contact Details
Department of Mathematics
Location
380 Olin Science Building