As a Bucknell Spanish major, you'll increase your value to employers and broaden your job options by gaining proficiency in the world's second-most-spoken language. Discover Spanish literature, culture and linguistics as you learn to think critically and question your assumptions about the Hispanic world.
Then amplify your skills by studying abroad in the close-knit Bucknell en España program in Granada, Spain. Find additional approved programs elsewhere in Spain, as well as in Argentina, Chile, Costa Rica, the Dominican Republic and Ecuador. Conduct undergraduate research, write a senior honors thesis and gain experience through an internship.
Recent Spanish majors are working in fields such as business, research and teaching, and pursuing advanced degrees in areas from microbiology and education to divinity.
Language Placement Exam
Whether you intend to continue a language you studied in high school or wish to explore a new one, an online placement test is required to enroll in language courses. Your exam score and academic record will inform the final placement decision. We recommend that all students with past language experience take the placement test as early as possible. First-year students will be automatically directed to the exam during course registration. Sophomores, juniors and seniors should contact the academic department prior to course registration.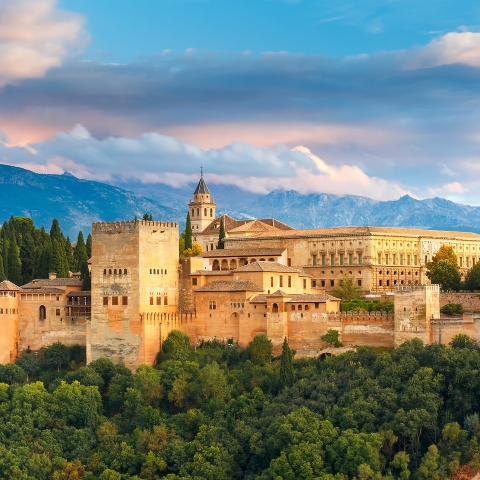 Study Spanish in Granada
Study Abroad
Immerse yourself in Spanish through Bucknell en España, an exciting study abroad program offering a high-quality academic and residential experience in Spain. Each semester, a Bucknell faculty member leads a group of students to the Andalusian city of Granada, where they live with a host family selected for them. The program is affiliated with the highly regarded Universidad de Granada and its Centro de Lenguas Modernas, where students enroll in courses from a variety of disciplines.
Languages & Linguistics News