This video does not contain audio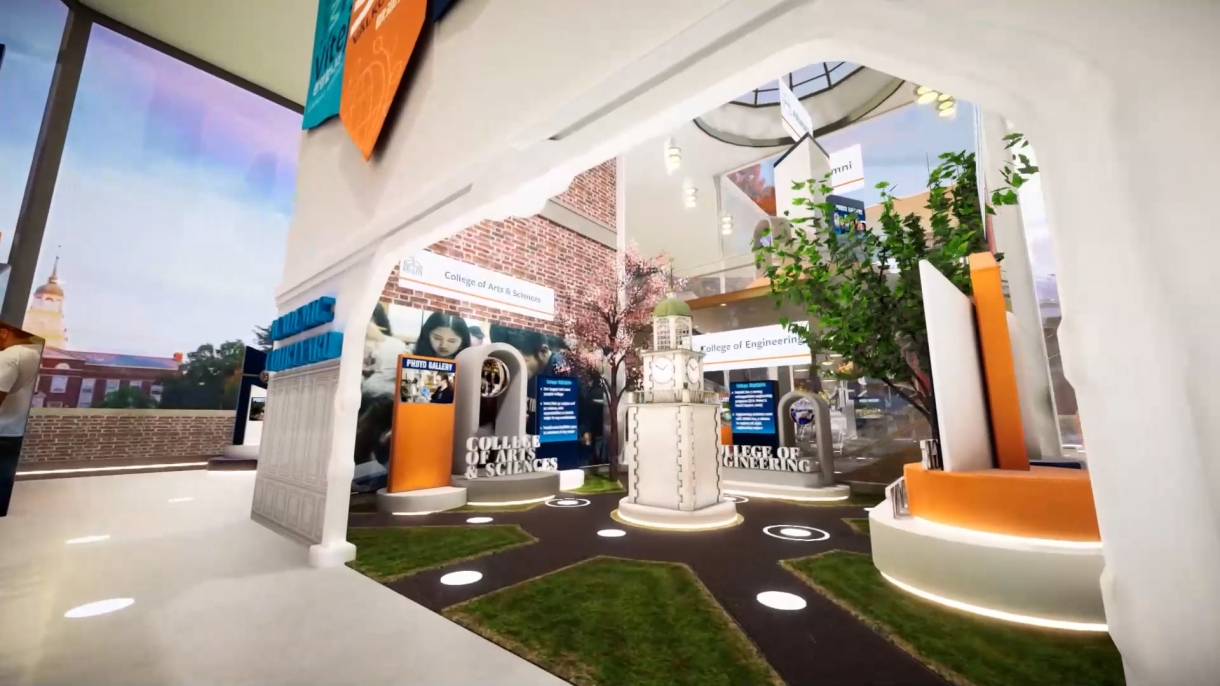 Bucknell Virtual Experience
This is not another virtual campus tour.
Inside the Bucknell Virtual Experience, you'll gain a better understanding of everything that makes Bucknell unique — like our high-tech labs, state-of-the-art performance venues and picture-perfect study spots. And you'll do it by stepping into these spots yourself to take a look around.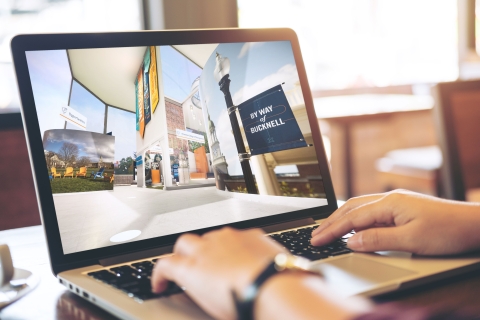 You control the action — looking left, right, up and down to explore one of 10 visual exhibits about Bucknell. Visit a chemistry lab. Head to center court at Sojka Pavilion during a basketball game. Or peek inside Bertrand Library as students study. 
As you travel between exhibits, you'll get a feel for the places that make Bucknell and Lewisburg special through artistically rendered details taken from real life. You'll see downtown Lewisburg's three-globe lampposts, the Rooke Science Center dome, the iconic clock tower atop Bertrand Library and more. 
Enough talk; let's begin. Click the button below to start your Bucknell Virtual Experience.
Note: Depending on the speed of your connection, the experience may take a few moments to load. But trust us — it's worth it.
Your Experience, Your Way
There are two ways to enjoy the Bucknell Virtual Experience
Through your browser: The quickest way to jump into the Bucknell Virtual Experience is through your browser. Click between hotspots, and drag your mouse to look around. 
With an Oculus headset: The most immersive way to enjoy the Bucknell Virtual Experience is using an Oculus headset. You'll be able to download the free app from the Oculus Store soon.
Tips for Navigating the Bucknell Virtual Experience
Use the hamburger (three-line) menu to jump directly to an exhibit
Those white dots on the ground are hotspots — clicking them is how you move around in the space
Once on a hotspot, be sure to look left, right, up and down to see everything in view