BUAA Board of Directors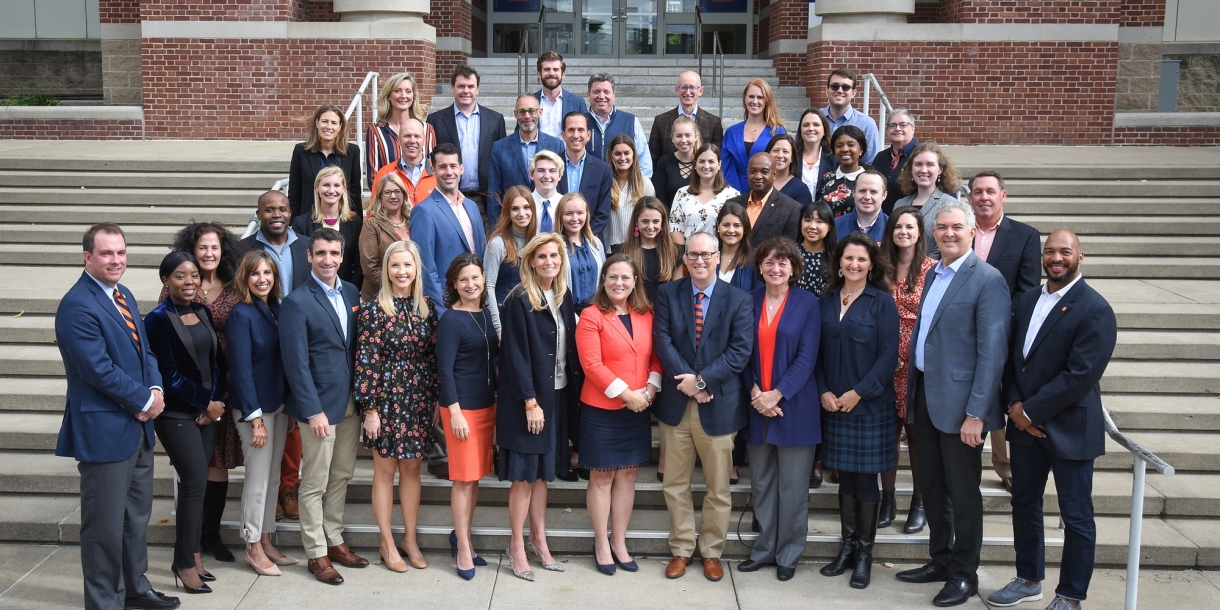 The Bucknell University Alumni Association (BUAA) Board of Directors is a diverse group of passionate alumni who care about maintaining a strong bond between alumni, the University and its students. The board includes representatives from varying class years, backgrounds and geographic locations to ensure all our alumni communities are represented.The BUAA has sub-committees focusing on campus and community, careers and transitions, communications and marketing, development and alumni relations, and membership and governance.
Executive Committee
President: Kimberly Wilson Wetty '93
First Vice President: Christine Zapotocky Kelleher '91
Vice President of Membership & Governance: Kyle McGee '04
Vice President of Finance: Barbara Gasper '76
Vice President of Strategic Planning: Scott Uebele '00
Careers and Transitions Chair: David Silver '97
Communications & Marketing Chair: Abbey Daugherty '12
Development/Alumni Relations Chair: Matthew Bonelli '07
Campus and Community Chair: Patricia D'Agostini Perazzini '82 P'15
Members at Large: Doug Bonner '80, Malik Malone '91, Megan (McKenna) Saunders '04, Meg Samek-Smith '88, Susan Wallace '88 M'93
Student Members
Jack Baker '20
Emily Bayuk '21
Sophie Cohen '21
Irene Karantzios '20
Alex Kinsman '21
Julia Knox '21
Effiem Obasi '20
Jordan Quigley '21
Amy Yowell '21
Hailey Zimmerman '21
The Center for Alumni & Family Engagement
Location
Alumni House
90 University Ave.

Hours
8:30 a.m. – 4:30 p.m.