SBDC Success Stories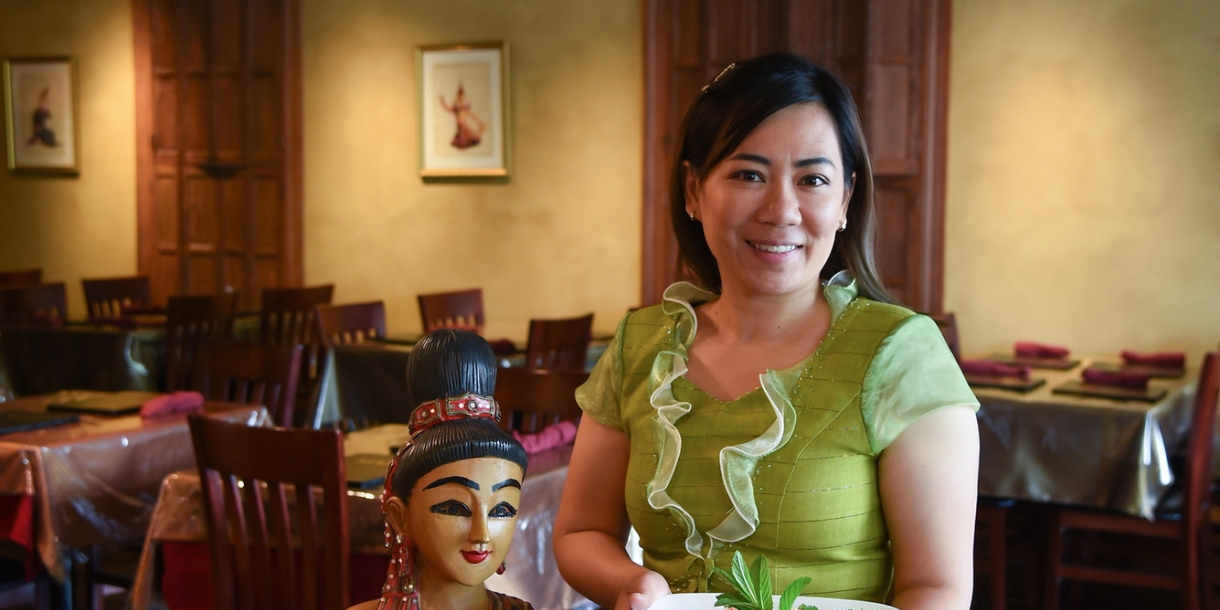 Over the years, Bucknell's SBDC has helped countless companies along their journeys to become more successful.
SBDC has offered advice, guidance, encouragement and help to ensure that every company reaches its full potential.  Below, find just a few of the countless examples of companies using Bucknell's SBDC to turn their dreams into reality.
Success Stories
In the ruins of the ancient city of Pompeii, archaeologists discovered what is believed to be the world's earliest soap shop. When opening her own business, Jessica Grill chose the name Pompeii Street Soap Company to reflect her goal of producing all-natural soaps in an old-fashioned way.

Jessica originally came to the Bucknell SBDC in 2007 seeking help in resurrecting an earlier version of the business that had been temporarily laid to rest. She sought assistance creating a plan to reorganize the business and develop financial projections. With knowledge gained from seminars and guidance from SBDC consultants, Jessica was able to lift Pompeii Street Soap Company "out of the ashes" in 2008 in time for a very profitable Valentine's Day!

In 2010, when planning to grow her business, Jessica sought help from the SBDC's Engineering Development Services in expanding her product line. A team of engineering students helped her develop a new, all-natural liquid soap, and SBDC staff and student engineers helped design an improved production method for her bar soap. Jessica continues to reach out to the SBDC for advice on her plans for marketing and growth, and in 2011 she successfully opened a new, larger store.

After graduating the Krua Wandee Culinary School in Bangkok in 2008, Nisarat Premjai, better known as Poy, moved to Pennsylvania to pursue her lifelong dream of opening a restaurant. She was ready to put the years she spent learning Thai cooking from her mother and grandmothers to the test by bringing quality, healthy Thai food to Lewisburg.

Poy approached the SBDC for help in turning her dream into a reality. After working with the SBDC counselors to develop financial projections and a business plan, she opened her restaurant in 2011. In its first year her "Siam Café" was so successful that Poy returned to the SBDC for assistance expanding her business. A new business plan was created for the purpose of securing funding to purchase and renovate a larger location.

The new and improved Siam Restaurant & Bar opened in April 2013 and continues to provide delicious Thai food for Lewisburg and the surrounding areas. Today, Poy's smile tells the story of her dream coming true.

TROTFITNESS was created in summer 2011 by husband and wife team, Nisan and Yorelis Trotter. This dynamic duo is transforming the Susquehanna Valley by offering Personal Training, Sports Performance, Fitness Nutrition, and its flagship program "Fit Body Boot Camp."

Nisan '05 attributes his success to Professor Tammy Hiller and Management 101, a project-based course where students create their own companies, as first kindling his entrepreneurial fire. But it took his wife, Yorelis, to finally convince him that they could take that inspiration and passion and build it into a successful business.

Nisan and Yorelis reconnected with Bucknell by seeking business planning and financial analysis assistance from the Small Business Development Center. They also connected with students in the Markets, Innovation, and Design program at Bucknell's School of Management who helped them to explore and develop an innovative marketing strategy. In 2013, they celebrated their second year as co-founders of TROTFITNESS, home of Susquehanna Valley's No. 1 Fitness Boot Camp.

Roderick Phillips had always been an inventor, but it was the letter of encouragement his wife left him when she passed away in 2009 that inspired him to finally take the leap from tinkerer's prototype to marketable product. Together with his daughter Stephanie Phillips-Taggart, he created Upper Desk in 2013 to bring innovative new technology accessories to market. Their product line meets the needs of smartphone and tablet computer users; helping people put technology where they need it.

Along the way Rod and Stephanie received help from the Engineering Development Services of the Bucknell University Small Business Development Center with their first product: a portable bracket that conveniently mounts a tablet under a cabinet or shelf. The SBDC assisted with patent research and product development guidance; and aided in some design for product concepts still in the development pipeline. They also attended SBDC educational programs to expand their knowledge of business development and marketing. 

In 2014, their "Portable Cabinet Mount for Tablets and Smart Devices" was an Innovation Award finalist at the International Home + Housewares Show and won the Best of Class Gold Award at the National Hardware Show.
Small Business Development Center- Lewisburg Contact