Gifts to the Annual Fund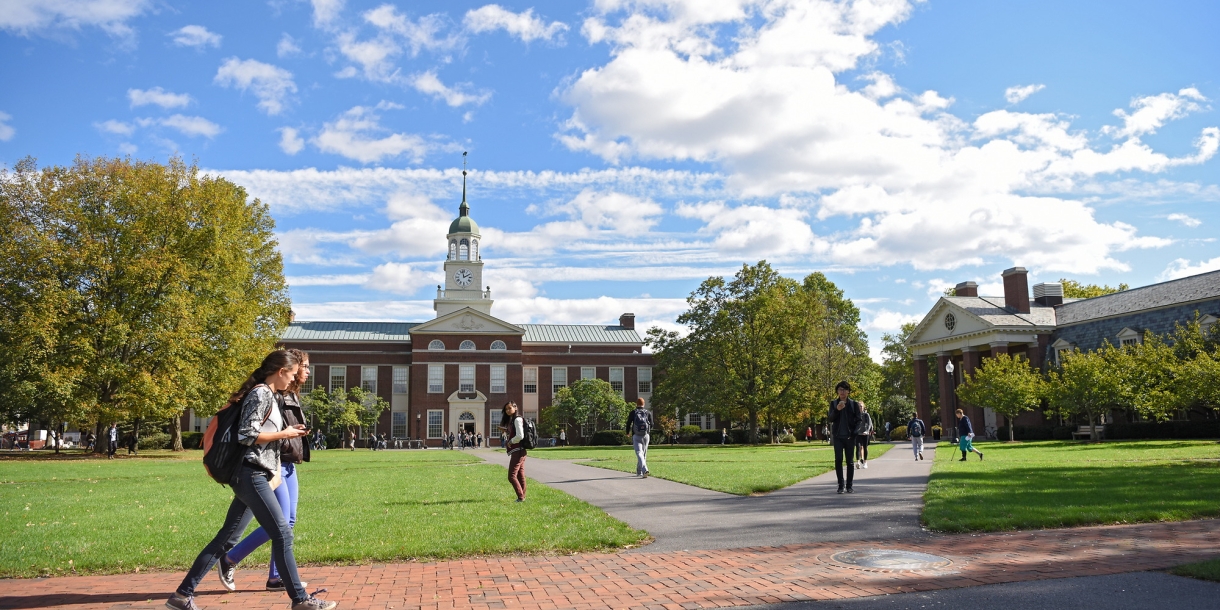 Make an immediate, tangible difference in the lives of Bucknell students by giving to the Bucknell Annual Fund.
Annual gifts, which support nearly 5% of the University's budget, provide vital resources to every student, program and department, every day.
Your generosity, in any amount, is appreciated and truly makes a difference.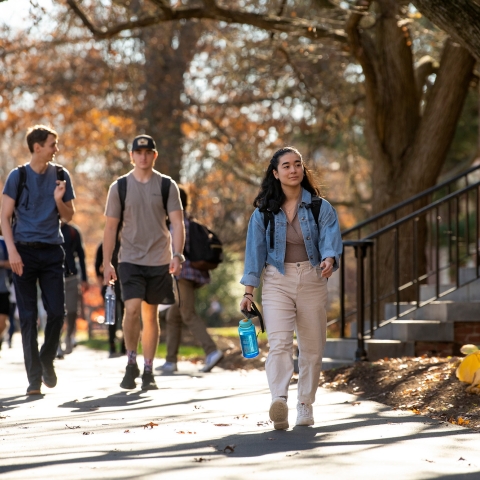 Invest in the Future
Enrich the Student Experience
Your generosity is instrumental in making a lasting impact on students' lives. It creates opportunities, fuels student discovery and creativity, and helps advance the academic and overall student experience. Whether your giving is directed to athletics, the Student Needs Fund, the Bucknell Fund or any area of Bucknell important to you, your gift matters.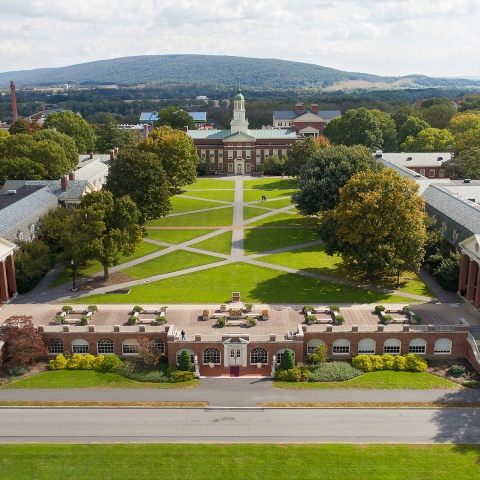 Each year, more than 16,000 people affirm their commitment to Bucknell through gifts to the Annual Fund. We seek $15 million annually to continue and build upon that strong momentum.
Your gift helps Bucknell students:
Research the next big breakthrough.
Acquire high-tech tools to pursue their curiosity.
Deepen their appreciation for arts and performance.
Strengthen their competitive edge on the athletic field.
Establish connections to help them find a rewarding career.
Develop a global perspective.
Annual gifts help Bucknell maintain and nourish its academic excellence. Alumni, parents and friends can direct their annual gifts to one of several areas to support their greatest passions.
The Bucknell Fund
The Bucknell Fund consists of unrestricted annual gifts — the Annual Fund's top priority. All gifts are immediately applied to the University's areas of greatest need. This flexible funding allows administrators to strategically address emerging needs in all areas of the University and take advantage of unexpected opportunities as they arise.
Recently, it has supported opportunities for students' leadership development, purchased equipment for academic departments, provided stipends for unpaid internships with public-interest organizations and helped students travel home when experiencing family emergencies.
Why Support the Bucknell Fund?
Every gift matters. Nearly 80% of Annual Fund donors make gifts in amounts less than $500.
Every area is strengthened. The Bucknell Fund covers all parts of the University — including scholarships, academics, the arts, athletics and more.
Every Bucknellian benefits. Gifts to the Bucknell Fund benefit every student, every day, and help ensure the continuing value of a Bucknell degree for all alumni.
The Bison Club
Gifts to the Bison Club are the most important source of support for student-athletes in our Division I athletics programs. They enable us to fund travel for competition and recruiting, purchase equipment and enhance facilities, among other initiatives.
Our student-athletes are as competitive in sports as they are in the classroom. Bucknell's graduation rate of 89% is far above the NCAA average of 68%. And our 135 Academic All-Americans ranks No. 1 among Division I mid-majors.
Support for the Bison Club is a vote of confidence in these incredible student-athletes and a significant investment in their pursuit of academic and competitive excellence.
College Funds
Annual Fund gifts directed to any of Bucknell's three colleges provide resources to support targeted, strategic priorities. As pressing needs arise to fund initiatives such as student travel for research or site visits to businesses, deans are able to respond. These funds also provide the flexibility to seize promising opportunities.
Dean's Funds for the Liberal Arts & Sciences
Engineering Fund
Freeman College of Management Fund
President's Fund
The President's Fund supports innovative, high-priority projects that are particularly strategic to advancing the University's mission in key areas. Annual gifts to the President's Fund allow a nimble response to opportunities as they arise, offering the potential to transform our campus community.
Recent President's Fund-supported initiatives include:
Student research into the history of Bucknellians who served in World War I.
Resources for the Moravian Lives Digital Humanities Project.
Support for the Susquehanna River Documentary with public television station WVIA.
Travel to Nepal to helps students carry out a Project for Peace grant.
Provost Fund for Academic Excellence
As the University's chief academic officer, the provost is responsible for integrating our living and learning environments to achieve Bucknell's main goal: to transform students through rigorous and sustained academic study supported and enriched by co-curricular and residential experiences. Gifts to the provost's fund support academic excellence, including undergraduate research, first-year experiences, interdisciplinary work, curricular innovation and faculty research.
Parents Fund
The Parents Fund is a tradition that supports Bucknell University's top priority: our children.
Gifts to the Parents Fund send a strong, collective vote of confidence in the University's mission and vision. You can designate your Parents Fund gift to any area of Bucknell.
2022-23 Bucknell University Report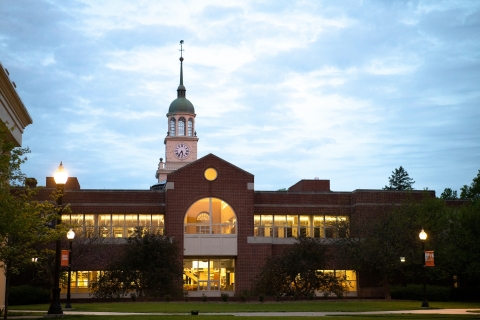 We Are Living Bucknell's Mission
Every day at Bucknell, we are working toward the fulfillment of The Plan for Bucknell 2025. The inaugural University Report details notable accomplishments and new programs driven by our strategic commitments, and provides evidence of progress toward the pursuit of our vision: To ensure a thriving, sustainable and inclusive future.
Contact Details
University Advancement
Location
Hours
8:30 a.m. – 4:30 p.m.