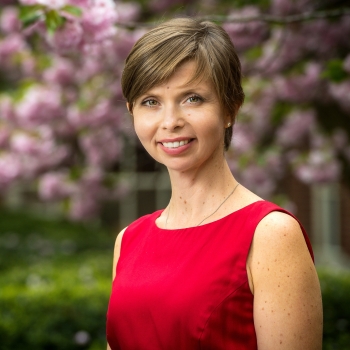 Claire Campbell
Professor of History
Affiliated Faculty in Environmental Studies & Sciences
About Claire Campbell
Professor Campbell is interested in the environmental history of North America and the North Atlantic world, and the history of Canada. She has taught at universities across Canada and in Denmark, in the areas of history, Canadian Studies, and Environment and Sustainability.
Her research seeks to use environmental history to expand public history, and public discussions of sustainability and environmental policy. She is interested in the preservation and interpretation of historic places, the role of the humanities in sustainability education, and historical inspirations for post-industrial society.
Her publications include Shaped by the West Wind: Nature and History in Georgian Bay (2005) and Nature, Place, and Story: Rethinking Historic Sites in Canada (2017), as well as numerous articles in environmental history and edited collections on Atlantic Canada, the Gulf of St. Lawrence, and Parks Canada. Her current project, Cities by the Sea, examines the place of water in Atlantic cities and the history of Canada's Atlantic coastlines.
Educational Background
B.A., University of King's College at Dalhousie University
M.A., Ph.D., Western University
Course Offerings
HIST 100 Northern Exposures: Canada
An introduction to the history, politics, and culture of the northern half of North America, emphasizing the relationship between environment and national identity.
HIST 210 Urban North America
A study of certain cities in Canada and the United States rooted in archives that asks how nature and humanity interact in urban settings, and how history offers suggestions for a sustainable city. Issues include urban planning; water and shorelines; parks and green spaces; neighborhood politics; and others.
HIST 213 North American Environmental History
This class introduces the practices and purposes of studying our past relationships with nature, using in particular the environments of rivers, to better understand the origins of North America's landscapes today. Cross-listed as ENST 213.

HIST 215 Mapping History: Nature, Place, and Power
Focusing on the North Atlantic and North America from the seventeenth century onward, this course reads maps as markers of our changing ideas about and impact on the natural world. Cross-listed as ENST 214 and GEOG 206. 

HIST 224 Eighteenth Century North America
A course that explores how different peoples — Indigenous, British, French, Canadian, and American — claimed and fought over the environments of North America, shaping today's national borders.

HIST 301 Seminar in Environmental History
An in-depth exploration of different aspects of human interactions with the natural world over time. Currently themed to Islands and Coastlines. Cross-listed as ENST 301.

Integrated Perspectives Courses
UNIV 200 The West, Nature, and National Myth (History and Film & Media Studies)
UNIV 200: The Politics and Meanings of Maps (History & Digital Humanities)
UNIV 200: The Anthropocene (History, Geology, Philosophy, & Religious Studies)
UNIV 200: The River Knows (History & Environmental Engineering)
TWITTER: @HKHClaire
Further Information