Wednesday, Feb. 8, 7:30 p.m.
Campus Theatre, downtown Lewisburg
Alash are masters of Tuvan throat singing (xöömei), a remarkable technique for singing multiple pitches at the same time. What distinguishes this gifted trio from earlier generations of Tuvan throat singers is the subtle infusion of modern influences into their traditional music. One can find complex harmonies, Western instruments and contemporary song forms in Alash's music, but its overall sound and spirit remain decidedly Tuvan.
Trained in traditional Tuvan music since childhood, the Alash musicians studied at Kyzyl Arts College just as Tuva was beginning to open up to the West. They formed a traditional ensemble and won multiple awards for traditional throat singing in international xöömei competitions, both as an ensemble and as individuals. At the same time, they paid close attention to new trends coming out of the West. They have borrowed new ideas that mesh well with the sound and feel of traditional Tuvan music, but they have never sacrificed the integrity of their own heritage in an effort to make their music more hip.
Alash first toured the United States under the sponsorship of the Open World Leadership program of the Library of Congress and the National Endowment for the Arts. Since then, they have returned many times to the delight of American audiences. TheWashington Post described their music as "utterly stunning," quipping that after the performance "audience members picked their jaws up off the floor."
Ticket Information
Adults: $20
Seniors 62+ and subscribers: $16
Youth 18 and under: $10
Bucknell employees and retirees (limit 2): $10
Bucknell students (limit 2): Free
Non-Bucknell students (limit 2): $10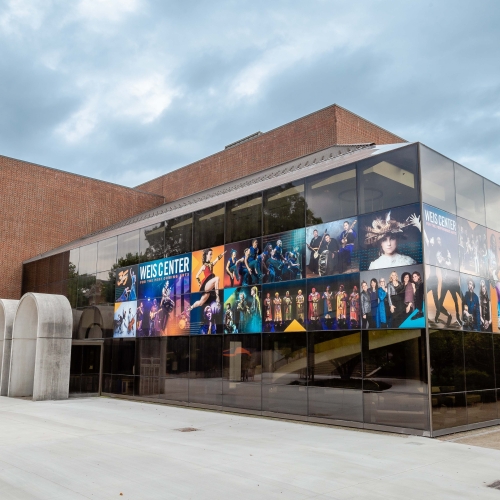 Bucknell students: FREE!
In order to encourage student engagement, tickets to performances on the Weis Center's Spring 2023 Season will be free of charge. By presenting their BU ID at the Weis Center Campus Box Office counter, students can receive one free ticket to the performance.
The box office is open from Monday – Friday, 10 a.m. – 4 p.m. and one hour prior to performances.