Trinity Irish Dance Company
Friday, March 24, 7:30 p.m.
Weis Center Concert Hall
Free pre-performance kids' activities sponsored by Bluebird Atelier from 6:30–7:15 p.m.
"Sophisticated and commanding" (Los Angeles Times), the Trinity Irish Dance Company (TIDC) is the birthplace of progressive Irish dance, an innovative movement genre that "ushered in a new era for Irish step dance" (Chicago Tribune). A fusion of Ireland's vibrant and longstanding dance-form and elements of American innovation, Trinity Irish Dance Company dazzles audiences around the globe with its hard-driving percussive power, lightning-fast agility and aerial grace. Minutes into watching the awe-inspiring precision of its dancers and musicians, TIDC expands whatever notions the audience may have about Irish dance … revealing its limitless possibilities. It's everything you expect but like nothing you'd imagine.
Ticket Information
Adults: $30
Seniors 62+ and subscribers: $24
Youth 18 and under: $20
Bucknell employees and retirees (limit 2): $20
Bucknell students (limit 2): FREE
Non-Bucknell students (limit 2): $20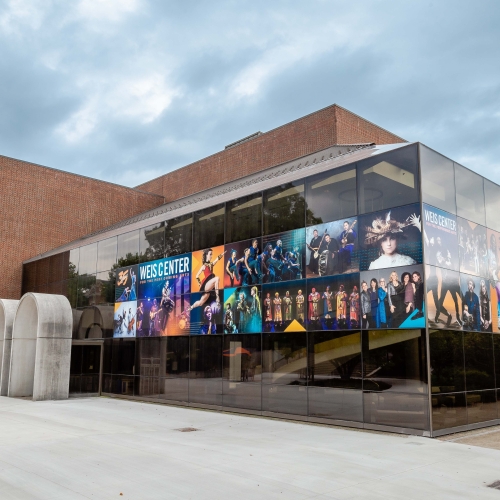 Bucknell students: FREE!
In order to encourage student engagement, tickets to performances on the Weis Center's Spring 2023 Season will be free of charge. By presenting their BU ID at the Weis Center Campus Box Office counter, students can receive one free ticket to the performance.
The box office is open from Monday – Friday, 10 a.m. – 4 p.m. and one hour prior to performances.
Karl Voss and Chanin Wendling and family