Wellness & Group Fitness Programs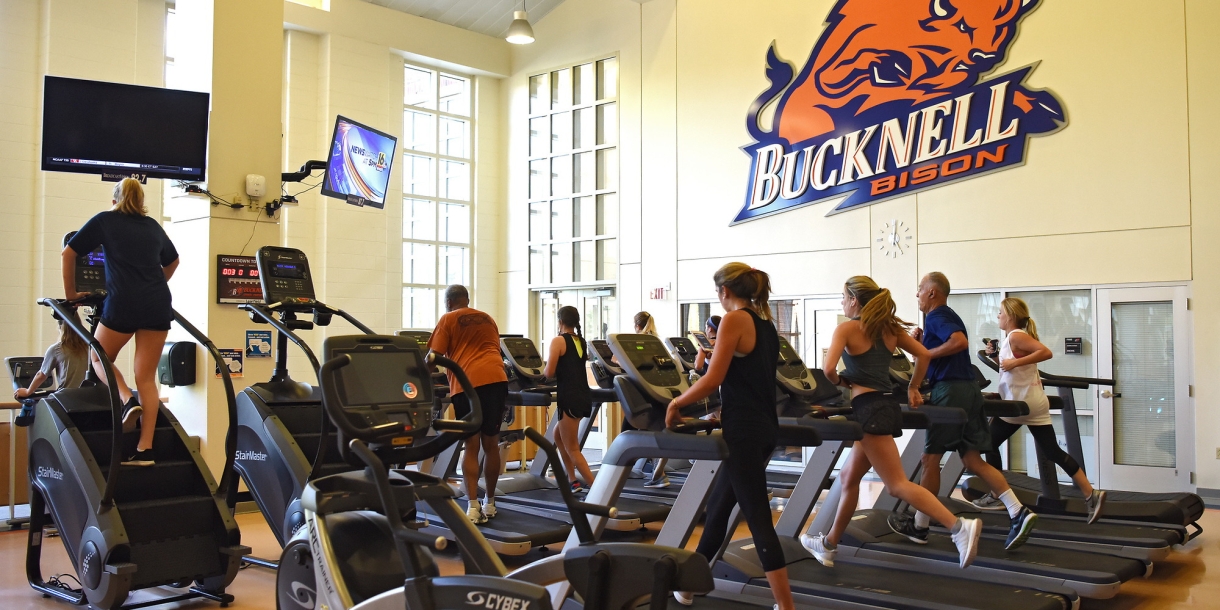 Bucknell Recreation Services offers a range of fitness and wellness programs that support healthy lifestyles for students, faculty, staff and KLARC members.
Group Fitness Classes
Recreation Services offers a wide array of fun, challenging and safe group fitness programs for the campus community. Classes are held throughout the day, seven days a week. Every instructor is qualified to lead and adjust class formats to suit the needs of beginner, intermediate and advanced participants. We welcome all levels of group fitness enthusiasts to attend. 
Group fitness class reservations
Late Night at KLARC
Late Night at KLARC events are fun, nighttime recreation programs open to all Bucknell students. Late Night at KLARC programs includes candlelight yoga, glow-in-the-dark dodgeball and spinning, video game tournaments and much more.
For information about upcoming Late Night at KLARC events, check the Recreation Services Facebook page or the Bison Rec app.
Download the Bison Rec App for iOS devices
Download the Bison Rec App for Android devices
Questions?
For questions regarding wellness and group fitness programs, please contact Jarrin Campman, assistant director of recreation services, at jc090@bucknell.edu or 570-577-1465.