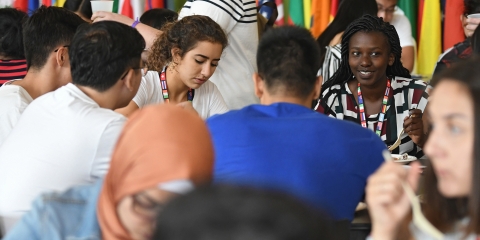 International Student Services
We provide support services and programs to meet the unique needs of international students and the international campus constituency. Striving for a campus climate that is appreciative and respectful of all cultures, International Student Services advocates for the needs of the international community while offering all students opportunities for leadership development and cultural exploration.
Undergraduate Degree-Seeking International Students

Countries International Students Represent

Increase in Enrollment Since 2012
International Student Orientation Dates
International Orientation Begins

New Student Orientation Begins
International Student Services
Location
064 Elaine Langone Center

Hours
8:30 a.m. – 4:30 p.m.