Alumni Spotlight
We are thrilled to celebrate Bucknell's outstanding international alumni. Here you will find a spotlight feature where we will be highlighting the work that our alumni are doing. In the future, we also hope to add new ways for those international students and alumni to network and connect.
Want us to feature you? Email iss@bucknell.edu.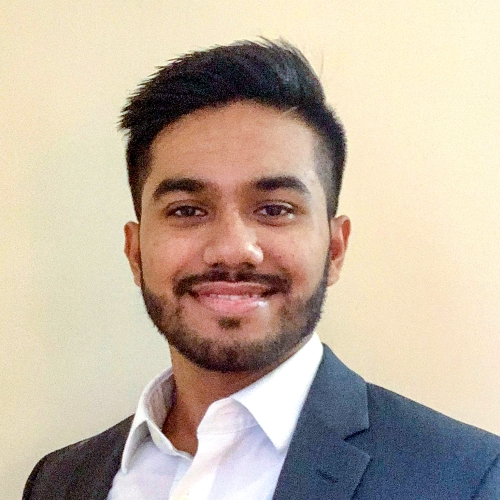 Sam Roy '16
Home Country:India/Tanzania
Major: Electrical Engineering
Current Position: Senior Consultant at EY
Pronouns: He/Him/His
LinkedIn: @connectwithsam
Sam graduated from Bucknell in 2016 with a myriad of academic, professional and extracurricular experiences. He was an International Orientation leader for two years, the secretary of Students for Asian Awareness at Bucknell, and the diversity chair for the Inter-Fraternity Council. He was also a member of the Robotics Club, an Engineering Camp counselor and a summer residential adviser. When looking back at his time at Bucknell, he most-fondly remembers the "strong friendships," saying that "some are among my closest friends even after five years."
Upon graduation, Sam worked as a staff consultant in EY US and is now still with the company in Sydney, Australia, in his role as a senior consultant. He had the following advice for Bucknellians: "Train to be a better listener and be more empathetic. Nurturing these two skills will help take on the challenges facing a polarized society. Challenge your biases by talking to someone from a different background (political/cultural/racial) and understand their concerns, point of view and thought processes. Consume social media content from channels you don't agree with. However, in the quest for a solution to the problem, don't point out where or why there are differences; instead, really listen, empathize and identify the commonalities that bind us together."
---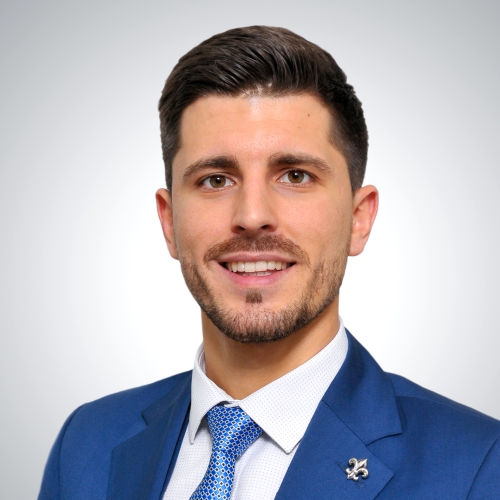 Stefan Ivanovski '12
Home Country:Macedonia
Major: International Relations and Spanish
Current Position: Project Manager at CIVITTA
Pronouns: He/Him/His
LinkedIn: @stefanivanovski
Stefan arrived at Bucknell determined to make the most out of his undergraduate experience. With Bucknell, he volunteered in the Katrina Recovery Trip in New Orleans, traveled to Memphis for the Civil Rights Program, and became an International Orientation Coordinator and a Common Ground facilitator. His work with his Davis Project for Peace took him to Puerto Rico upon graduation, and in the following year, he enrolled in a city planning master's program at the University of Pennsylvania. Currently, Stefan is a project manager at CIVITTA, the largest consulting firm in Central and Eastern Europe.
Stefan's favorite classes at Bucknell were Theories in International Relations and Don Quixote. He attributes the former as giving him essential writing skills, and the latter as a beautiful journey into Spanish culture and language. His advice for current students is to "immerse yourself in as many activities as possible that are not necessarily related to your field of study. Bucknell is a great time and place to explore and learn about one's interests. Most importantly, make life-long friends while at Bucknell. I've met people at Bucknell who are like family to me. When I go back to the United States, I always have a place to call home."
---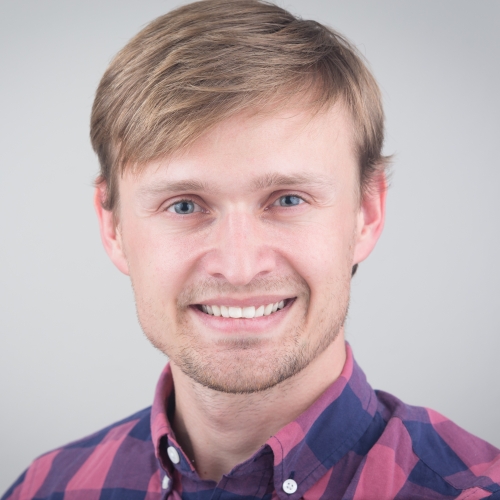 Aurimas Liutikas '12
Home Country:Lithuania
Major: Computer Science & Engineering
Current Position: Software Engineer at Google
Pronouns: He/Him/His
LinkedIn: @liutikas
A computer science & engineering major, Aurimus is now working at Google as a software engineer. At Bucknell, he was president of Tau Beta Pi engineering honor society and vice president of the Association for Computing Machinery as well as an events photographer and member of Delta Upsilon fraternity. His fondest memories of Bucknell include "waking up early in the morning during the fall and walking through campus surrounded by all the trees," and taking Math 343: Numerical Analysis, which he says "was a fascinating way to learn the behind the scenes of how my TI-89 was doing its calculations." Now in his role at Google, he works on the Android Toolkit Team, helping build tools and libraries for developers making Android applications.
Aurimas has the following advice for current students: "Bucknell is just the beginning of your professional career. Take time to have fun and socialize along with your studies."
---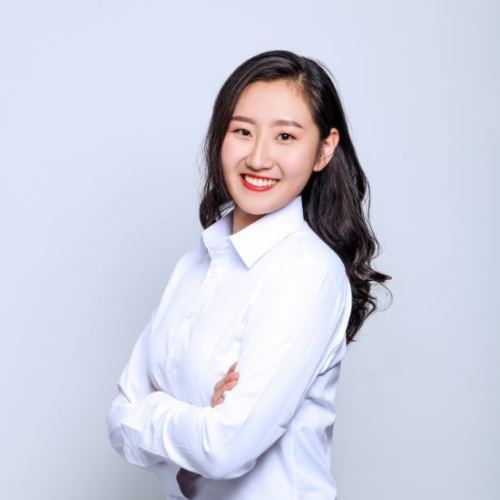 Nancy Wang '16
Home Country: China
Major: Chemical Engineering
Current Position: Operations Manager at Avery Dennison
Pronouns: She/Her/Hers
Email: nancy.wang@averydennison.com
Nancy, an international alumna from Dalian, China, spent a summer doing research at Bucknell and became secretary and class representative for the American Institute of Chemical Engineers and a member of the Tau Beta Pi engineering honors society. In addition to her academic pursuits, Nancy also served as the president of the Chinese Culture & Student Association, and was both a residential adviser and a junior fellow for the Languages & Cultures Residential College.
Nancy's advice for current students is to "step out of your comfort zone and take full advantage of all the opportunities offered on campus." From Canoe Battleship to Common Ground to Chrysalis, Nancy loved the activities organized by Activities & Campus Events (now CAP Center Core), and includes them among her favorite memories of Bucknell. After graduation, she kept exploring on a road trip with her family, visiting major cities like San Francisco and Las Vegas and landmark attractions like Yellowstone National Park and the Grand Canyon. Now, at Avery Dennison, she manages a manufacturing team of 57, developing strategic and process improvement initiatives.
---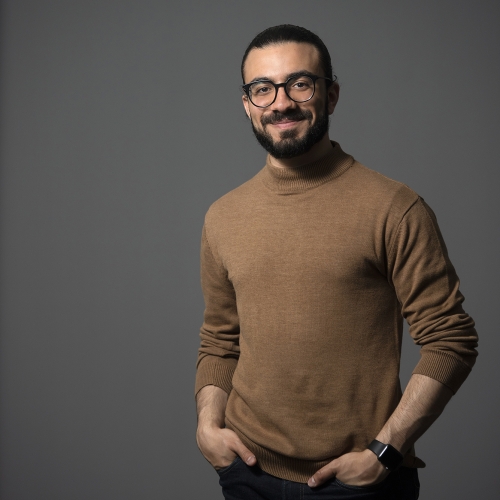 Omar El-Etr '19
Home Country: Egypt
Major: Computer Science
Current Position: Product Manager at Pluralsight
Pronouns: He/Him/His
Email: okee001@bucknell.edu
During his time at Bucknell, Omar was an active member of the Muslim Students Association, International Students Advisory Board and the Human-Centered Design Club. Currently, he is working as a Product Manager at Pluralsight in Utah. When asked what advice he would give for current students, he says:
"If you don't know or are not sure of what you want to do upon graduation, take as many classes and chat with as many professors, students and alumni as you can about your interests. Don't ever lock yourself into a major or career just because 'it pays well' or 'it has good job prospects.' We tend to do this a lot as international students, and understandably so, but if you cannot perform well in a certain major or, worse, aren't enjoying your time, finding jobs related to that major won't be enjoyable either."