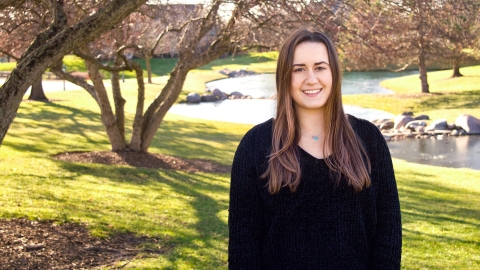 Bucknell Students Are Making the Most of Their Extended Winter Break
December 15, 2020
After a semester like no other, Bucknell students have embarked on a winter break unlike any before.
They left Bucknell as scheduled on Nov. 20 and will return for the first day of classes on Feb. 1, a schedule that creates a winter break more than twice the normal length.
In their 73 days away from campus, students will enjoy a hard-earned opportunity to relax, recharge and celebrate the successful completion of an on-campus semester during a global pandemic.
Many Bucknell students have opted to maximize this extra time, devoting their 10-plus weeks away to impactful research projects, lifelong hobbies and résumé-building internships.
"This year's winter break leaves time to work on things I enjoy," says Kristin Smith '21, a biology and women's & gender studies double-major from Libertyville, Ill. "Normally, I spend most of the winter break relaxing and spending time with family, but considering how long it is, we now have the opportunity to invest in projects or hobbies we don't normally have the time to do."
Like most Bucknell students, Smith has dozens of passions and must expertly schedule each week of her semester to fit everything in. She has structured her winter break in a similar way.
A large block of time will be devoted to continuing research with Professor Mark Haussmann, biology, and two fellow students: Lexi Abravanel '21 and Shannon McCollum '22.
They're studying the effects of stress in quail, but instead of probing the well-trodden ground of acute, short-term stress in animals, the researchers are looking at the stress accumulated over a lifetime. Their findings could help us better understand the effects of stress on humans.
"This project allowed me to drill down on the cellular and physiological aspects of what we discuss in so many of my biology courses," Smith says. "While this study was done in quail, I think it's interesting how you can relate this topic to humans."
But that's just one part of Smith's winter break plan.
Smith is considering medical school in the future, so she'll shadow a physician during telehealth calls with patients. Smith knows the pandemic has been tough on people who are terminally ill, so she and her mom are making holiday cards to send to a hospice care facility. And Smith loves to dance, so she'll take virtual classes that let her put creativity in motion.
"I actually chose Bucknell because of both its biology department and the dance program," Smith says. "Dance has been a huge part of my life for as long as I can remember, and I couldn't find anywhere else that let me pursue rigorous academics while dancing at the level of skill and commitment that the theatre & dance department provides."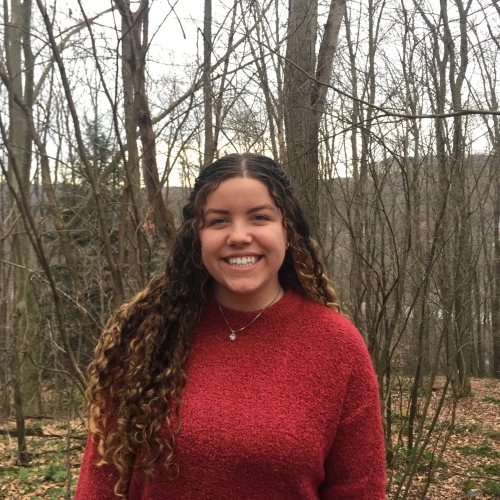 Finding Her People
Anna Cristini '23, a management major from Ridgway, Pa., knows the satisfaction that comes from forming genuine connections with others. It's why she wants to pursue a career in human resources after graduating, and it's why she chose Bucknell.
"Having gone to high school in a small town, I was used to forming strong connections with my teachers," she says. "I knew the college I chose would need to offer that. Each time I visited Bucknell or spoke to current students, I heard so many stories about the amazing professors at the school and their constant drive to help students succeed."
Helping others succeed is part of a human resources professional's mantra, too. Over winter break, Cristini is working as an HR intern at Varischetti Holdings LP in Western Pennsylvania. She'll be helping set up a new HR system designed to streamline time-consuming tasks like onboarding new employees.
At its heart, Cristini's internship is about solving problems in an environment where no two days are alike.
"Bucknell has genuinely prepared me in a number of ways, but I think the most significant way has been through the University's constant encouragement to think creatively and use teachings from different disciplines," she says. "I don't think I would be able to problem-solve effectively without my experiences in courses such as geology, economics and even art history."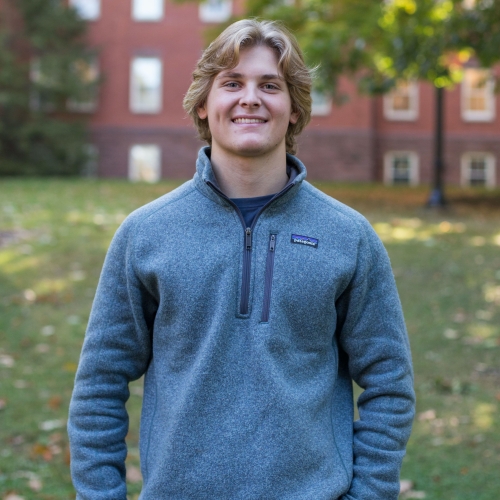 Learning on the Job
Charlie Land '23, a management major from Libertyville, Ill., secured an internship at Best Dedicated Solutions LLC, a logistics company. His position in the operations department is a hands-on role that involves building, scheduling and tracking loads for customers.
"It gives me a good two-month experience in a professional setting," he says. "I have never worked in an office before, so the internship helps me gain knowledge and experience."
Land says his classes in Bucknell's Freeman College of Management prepared him to be confident in the workplace. He says he knows when to put his head down and complete the task efficiently but also when to speak up, even as the new recruit, to suggest innovative solutions to old problems. He's even learned that it's possible to both work hard and be a coworker that people like to be around.
"I chose Bucknell because of the people," he says. "I noticed that the students were serious about their schoolwork and passionate about what they did — but also allowed themselves to have fun along the way. I knew I fit in with a crew like that."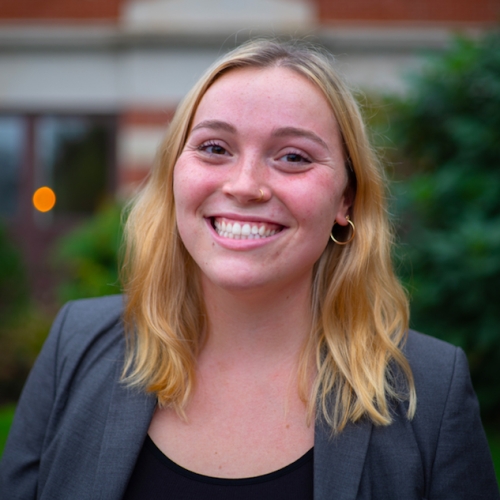 Preparing for Adventure
You won't find every answer in a textbook or a classroom.
That's what led Allison Bergeron '22 of Pittsburgh, Pa., to major in geology at Bucknell. She was drawn to the program's opportunities for hands-on learning in the places where geology is meant to be studied: outside.
This passion for exploration sparked Bergeron's plan for winter break: She's working 40-hour weeks at a day care center near Pittsburgh, hoping to save up enough money to purchase and renovate a van she'll use to travel the country after graduating.
"Bucknell inspired me to seek a future that is filled with adventure and curiosity, something I hadn't necessarily sought out before," she says. "I'm hoping that traveling in a van will allow me to see geologic features around the country at a lower cost."
Bergeron plans to buy a used passenger van with a high roof. Beyond that, the van's features are irrelevant because she plans to renovate the inside herself, adding a full-size bed, shower, functioning kitchen and counter space.
"It will be a tight fit, but I have been watching lots of YouTube videos and reading various
articles about what it takes to actually renovate a van like this," she says.
After her travels, Bergeron plans to work in outdoor education, calling on her experiences with Bucknell's Outdoor Education & Leadership program as she helps future generations. One day, she dreams of buying a bus and transforming it into a mobile geology lab for kids.
"But that is much further down the road," she says. "Combining my love of geology with my passion for the outdoors will give me a fulfilled life in the outdoors."