Learn to read, write and speak Italian while immersing yourself in Italian culture and society. As an Italian studies student at Bucknell, you'll join an experiential, tight-knit community offering opportunities for personal growth and distinctive job preparation. That's true whether you major in Italian studies or enhance your chosen discipline with a second major or minor in the language. Take courses in Italian language, culture, literature and cinema, and study abroad in Rome, Milan, Bologna, Padua or Florence. You'll graduate with intercultural awareness and critical-thinking skills to broaden any career path. Recent graduates have pursued teaching, marketing, paralegal work, politics, management, social work, medicine and law.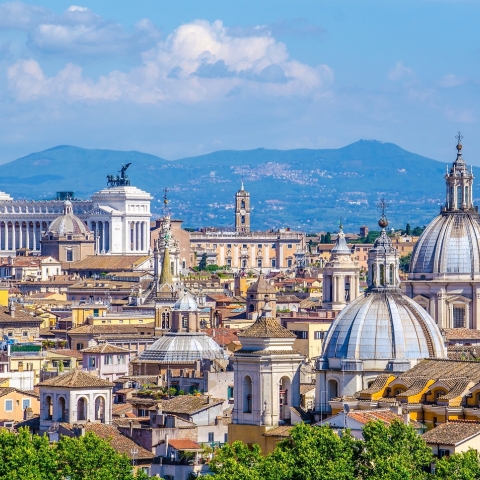 Choose Your Italian Adventure
Italian studies majors are encouraged to study abroad in a Bucknell-approved program. Our students refine their language skills and delve into Italian culture through a full immersion experience in Bologna, Milan, Padova, Rome or Florence.
Degree Requirements
The major in Italian studies requires seven courses and combines language proficiency, cultural knowledge and a culminating experience. The minor consists of a minimum of five course credits.
Language Placement Exam
Whether you intend to continue a language you studied in high school or wish to explore a new one, an online placement test is required to enroll in language courses. Your exam score and academic record will inform the final placement decision. We recommend that all students with past language experience take the placement test as early as possible. First-year students will be automatically directed to the exam during course registration. Sophomores, juniors and seniors should contact the academic department prior to course registration.