Major in Russian, a language the U.S. State Department deems "critical," and gain a decisive edge for career success in law, journalism, international affairs, business, and public and government services.
Explore the language of some of the greatest literature in the world and the most impactful events in history.
Bucknell offers four levels of Russian language study, along with courses in Russian literature, culture, history, film and politics. Join the Russian Club and develop your conversational skills at our weekly Russian Table. Enrich your classwork through immersive learning in St. Petersburg or Moscow. You'll graduate prepared for jobs in the private or the public sector, advanced studies, teaching and more.
Language Placement Exam
Whether you intend to continue a language you studied in high school or wish to explore a new one, an online placement test is required to enroll in language courses. Your exam score and academic record will inform the final placement decision. We recommend that all students with past language experience take the placement test as early as possible. First-year students will be automatically directed to the exam during course registration. Sophomores, juniors and seniors should contact the academic department prior to course registration. 
I love that learning Russian is like solving a puzzle. You have to make sure that every part of the sentence has the right puzzle piece and fits together.
Susie Williams '23, a Russian studies and literary studies double-major who earned a Boren Award scholarship to spend eight months in Kazakhstan studying Russian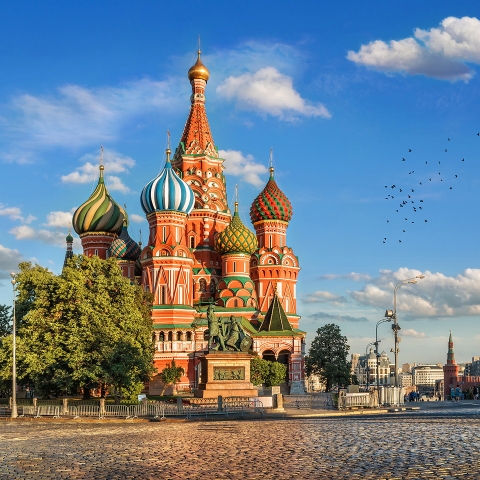 Spend a Semester in Russia
Russian studies students are encouraged to practice what they learn in class by studying abroad for a semester (usually their junior year) or summer in Moscow or St. Petersburg.
Bucknell accepts credit from several programs — each offering a unique experience. Consult with Russian studies faculty to determine which is best suited for your needs.
Languages & Linguistics News