Engineering Corporate Relations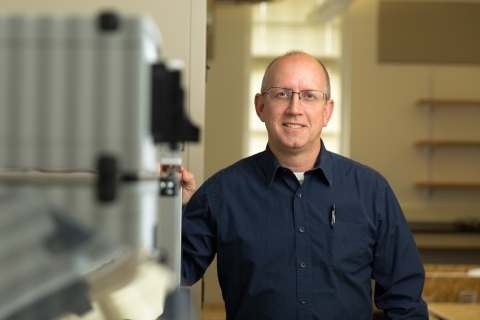 A Bucknell engineering education is distinguished by frequent interaction between students and faculty and a strong laboratory component. Our mission is to provide real-world projects in and out of the classroom by engaging engineering students in practical, hands-on educational experiences, both within their majors and through interdisciplinary projects and courses.
Located on a vibrant and close-knit residential campus, Bucknell University's nationally ranked College of Engineering offers enriching and gratifying experiences to its students. One such experience is the opportunity to collaborate with external partners, from nonprofits to start-ups to multinational corporations.
Our students enjoy close interactions with faculty mentors who are both accomplished teachers and distinguished experts in their fields. These robust relationships stimulate creativity and curiosity in our students as they seek solutions to vexing problems. The result: graduates who enter the job market ready to exert broad influence and impact across many sectors. 
Better yet, this partnership works both ways. Our industry partners enjoy the benefits of the fresh perspectives and remarkable technical competencies these bright young people bring to collaborative projects.
We pride ourselves in developing impactful relationships between students, faculty, staff, alumni and our external industry partners. We look forward to working with you to provide a world-class partnership for the mutual benefit of our valued communities.
Patrick T. Mather
Richard E. Garman Dean
College of Engineering
Work With the Best and Brightest Students
U.S. News & World Report ranks the College of Engineering at Bucknell University among the nation's top engineering colleges not offering Ph.D. degrees.
U.S. News & World Report Rankings (Among Primarily Undergraduate Institutions)
Rank in biomedical engineering

Rank in civil & environmental engineering
Rank in computer science & engineering

Rank in electrical & computer engineering 

Rank in mechanical engineering
Get Real Results From Your Collaboration
Recent Bucknell-industry collaborations include: 
Solution for clinical inertia of type 2 diabetes patients (Medtronic) 
New system for enhancing flavors in single-serve coffee (Keurig Dr Pepper)
Sustainable waste handling of label waste (Avery Dennison)
Automating defect detection in paper manufacturing processes (Procter & Gamble)
Pilot plant to purify ionic compounds from glass strengthening process (Corning)
Bucknell-Industry Collaborations