Bucknell University College of Engineering
Signature Engineering Programs
At Bucknell, learning isn't confined to the classroom or the lab. Our signature engineering programs take students into the real world of engineering, whether it's on the ground in Costa Rica or inside America's largest manufacturing and technology firms. And we open our doors to advance the calling of engineering, sharing our expertise with young future engineers and engineering educators.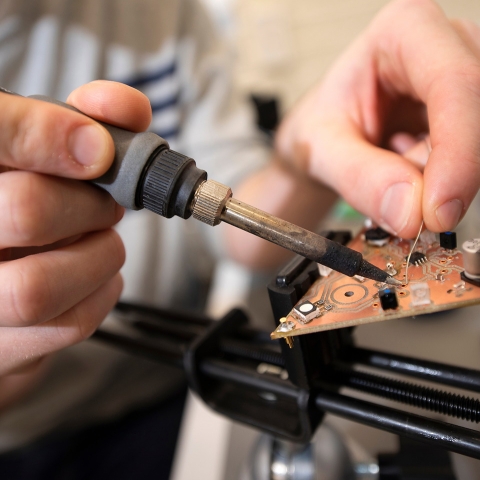 Engineering Camp
Explore engineering and kick-start your college experience by experimenting in real research labs with Bucknell's world-class faculty. Engineering Camp is an academically challenging, hands-on introduction to the calling of engineering held on Bucknell's campus during the summer. The program is packed with hands-on experiments to ignite your curiosity.
For Current Bucknell Students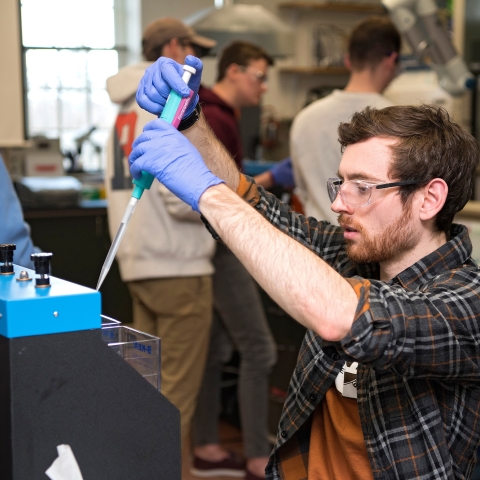 Grand Challenges Scholars Program
Get ready to change the world. The Grand Challenges Scholars Program tackles the 14 "Grand Challenges" that engineers face to creating a more sustainable planet. From ensuring access to clean water to restoring urban infrastructure to preventing nuclear terror, these are big questions, but with an innovative mindset, you can make a difference.
Ciffolillo Healthcare Technology Inventors Program
The Joseph A. Ciffolillo '61 Healthcare Technology Inventors Program supports Bucknell engineering students as they develop the life-changing medical technologies of tomorrow. The program offers grants for students and faculty members to collaborate on research projects in the health-care and medical-device fields, moving promising medical technologies through development and providing career-building experiences for undergraduates. For more information, contact: 
Professor Dan Cavanagh, biomedical engineering
570-577-3402
dcavanag@bucknell.edu
Engineering 100: Exploring Engineering
Engineers today don't work in isolation; chemical engineers work side-by-side with mechanical engineers and computer scientists to create things they could never build by themselves. This hands-on first-year course immerses you in that world from the get-go. You'll be introduced to all eight of our engineering majors through hands-on activities and labs, and learn through experience how your major fits into the bigger picture.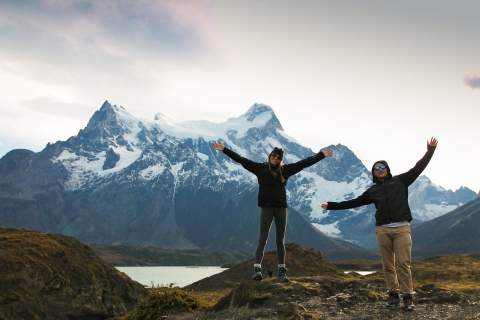 Engineering 290: Engineering in a Global & Societal Context
At Bucknell, engineers can study abroad. Engineering 290: Engineering in a Global & Societal Context is a three-week, faculty-led study abroad course where students experience the global and societal context of engineering in countries around the world. We've explored the interaction of engineering and culture on six continents, including in China, Costa Rica, Chile, Iceland, Ghana, Brazil and New Zealand.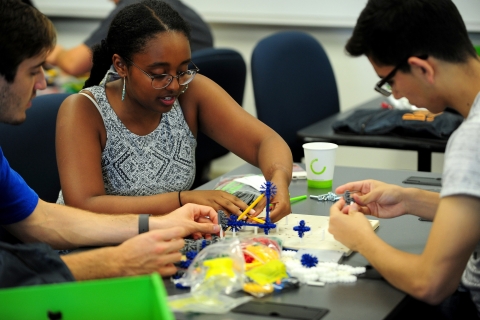 Engineering Success Alliance
Engineering Success Alliance (ESA) supports students from under-resourced high schools who have the skills to succeed in our nationally recognized engineering programs. ESA is part of a comprehensive effort to increase the diversity of the student population through aggressive recruiting from predominantly minority, first-generation communities. We offer targeted academic support, mentoring and professional development opportunities to help students gain confidence, feel a sense of belonging and thrive at Bucknell. For more information, contact: 
Terri Norton, Associate Dean of Students & Strategic Initiatives
570-577-3705
trn005@bucknell.edu
Jason Milner, ESA Director
jason.milner@bucknell.edu
KEEN Engineering Programs
Bucknell is a proud member of the Kern Entrepreneurship Education Network (KEEN). This consortium of universities is dedicated to equipping engineering students with an entrepreneurial mindset that will allow them to transform the workforce and economy in America. With support from a $1 million grant from the Kern Family Foundation, Bucknell has developed one-of-a-kind courses and extracurricular experiences that foster entrepreneurial thinking and empower students to design their own futures.
Professor Charles Kim, mechanical engineering
570-577-1846
cjk019@bucknell.edu
Professor Joseph Tranquillo, biomedical and electrical engineering
570-577-1758
jvt002@bucknell.edu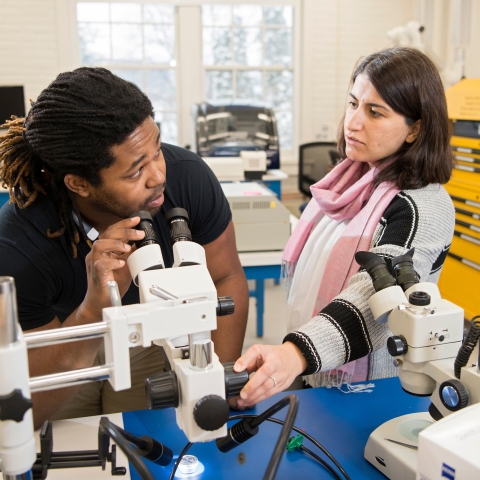 Project Catalyst: How to Engineer Engineering Education
Project Catalyst is a three-day summer workshop for engineering faculty and prospective faculty, including graduate students. Attendees learn research-driven strategies that reduce course preparation time, make classes more engaging and increase student learning.
College of Engineering
Location
235 Dana Engineering Building

Hours
8:30 a.m. – 4:30 p.m.