First-year Common Reading
Your educational journey at Bucknell will begin with a Common Reading. It's a way for you to explore, make intellectual connections and experience the vibrant community you are joining.
We want the Common Reading to resonate throughout your first year and beyond. During New Student Orientation, you'll meet in small groups to discuss the book. Performances and talks relating to the Common Reading will continue throughout the year to weave the book's themes into your experience.
The Common Reading for the Class of 2027 is Sitting Pretty by Rebekah Taussig.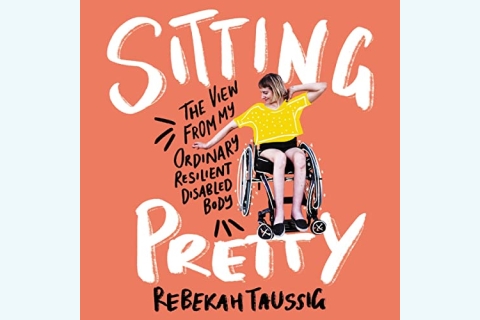 About the Book
Sitting Pretty is a personal story-driven memoir of the day-to-day experience of living with a physical disability, by disability rights advocate Rebekah Taussig.
Class of 2027 students will receive their book in the mail over the summer with instructions for several assignments that will prepare them for the group discussions during New Student Orientation.
Past Common Readings
You are taking part in a long-standing Bucknell tradition, and we welcome you to this community of scholarship and exploration. The Common Reading provides students with their first opportunity to experience a classroom discussion led by faculty and staff from many disciplines. The reading and these discussions will introduce you to the process of examining a topic through different lenses and diverse perspectives — a hallmark of a Bucknell education.
The following past Common Readings are available in the Bertrand Library.
2022: They Called us Enemy, George Takei
2021: The Water Dancer, Ta-Nehisi Coates
2020: What the Eyes Don't See, Mona Hanna-Attisha
2019: Station Eleven, Emily St. John Mandel
2018: Antigonick, translated by Anne Carson
2017: Just Mercy, Bryan Stevenson
2016: Loving Day, Mat Johnson
2015: The Good Food Revolution, Will Allen
2014: The Reluctant Fundamentalist, Mohsin Hamid
2013: Hamlet's Blackberry, William Powers
2012: The Immortal Life of Henrietta Lacks, Rebecca Skloot
2011: This I Believe, Jay Allison and Dan Gediman
2010: Five Minds for the Future, Howard Gardner