First-year Common Reading
Each year, a Common Reading text is selected for the incoming class to explore and discuss together as you begin your educational journey at Bucknell.
During Orientation, you'll discuss the book with faculty from many disciplines and begin the process of integrating and synthesizing a range of knowledge, perspectives and creative methods acquired through study and practice across multiple academic disciplines and diverse educational experiences.
The Common Reading for the Class of 2025 is The Water Dancer by Ta-Nehisi Coates.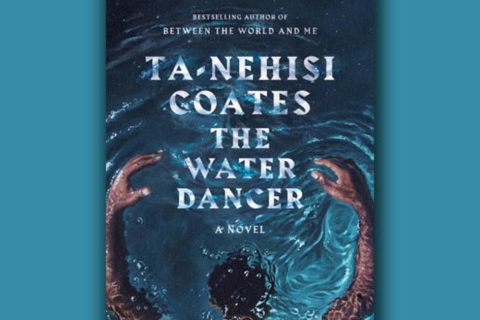 About the Book
The Water Dancer, set in the pre–Civil War South, uses Magic Realism to explore the power of memory to transform our pasts, and to remember those once lost to history.
Its protagonist, Hiram Walker, possesses photographic memory about everything but his mother. Using a power he develops when he first encounters a vivid vision of her, he finds himself gifted with the ability to transport people over long distances by using what he calls "conduction." It is a force that "can fold the Earth like fabric" and it allows him (and others) to travel across large areas using the waterways and rivers. Eventually, Hiram arrives in Pennsylvania where he becomes involved in the Underground Railroad.
Publishers Weekly gave the novel a rave review, writing, "In prose that sings and imagination that soars, Coates further cements himself as one of this generation's most important writers, tackling one of America's oldest and darkest periods with grace and inventiveness. This is bold, dazzling, and not to be missed."
About the First-year Common Reading
The Class of 2025 will receive their books in a summer mailing and should read The Water Dancer before New Student Orientation.
During New Student Orientation, first-year students will have the opportunity to meet in small groups with other members of the Class of 2025 to discuss the book with professors, staff and older students.