Backstage Bucknell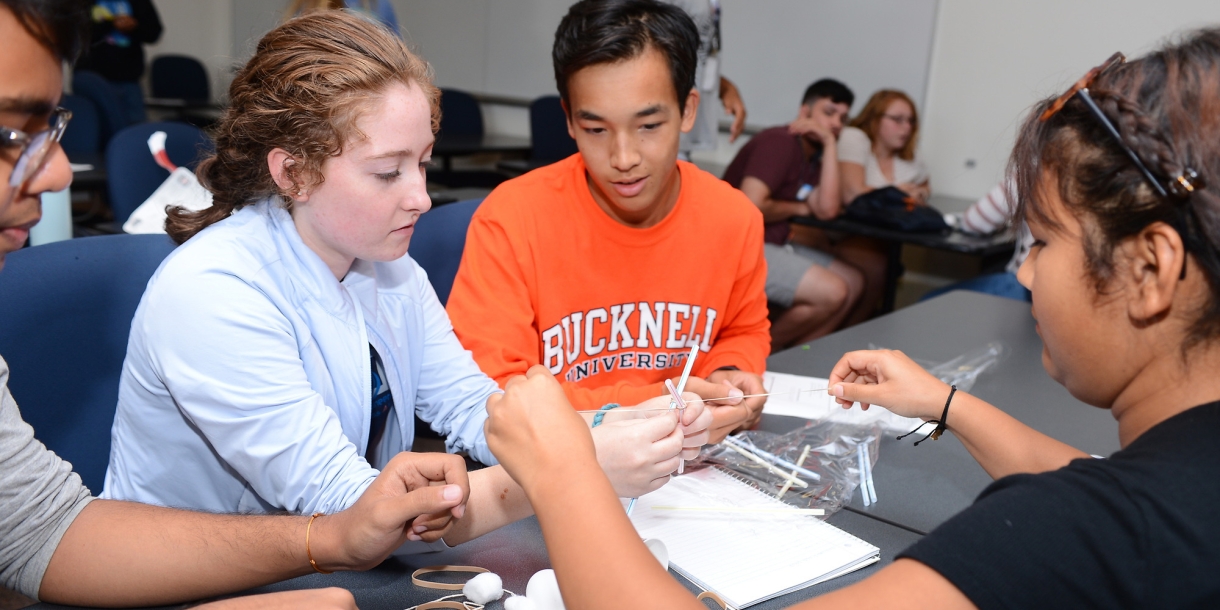 Part of the Engineering Success Alliance (ESA), Backstage Bucknell is an invitation-only pre-orientation program where first-year engineers can create a supportive community and build a sense of belonging on campus. 
Students who are invited to participate will receive a notification via email in the spring before their first semester.
2023 Pre-Orientation Dates to Know
Friday, Aug. 11: 

7 – 11 a.m. Move-in for Pre-O participants
11 a.m. – 12:30 p.m. Pre-O participants and their parents and families are invited to join us for lunch in Bostwick
Pre-O programs begin after move-in

Tuesday, Aug. 15:

Last day of Pre-O programs

Wednesday, Aug. 16:

New Student Orientation begins for all first-year Bucknell students 
Note: Dates and times are tentative and subject to change.
What You'll Do
Backstage Bucknell offers an array of activities designed to introduce first-year ESA students to College of Engineering faculty, staff and resources. You'll attend math and physics success sessions and pool your creativity in a group design challenge. Build a structure, then test its strength on a shake table. Or design rockets and send them soaring into competition with an air-powered launcher — all while making new friends who share your passion for engineering. 
Take this opportunity to start building the academic foundation and inside track you need to make the most of your Bucknell experience — both as a student and in your career. ESA provides encouragement, resources and support all the way up to graduation and beyond, thanks to a vibrant network of ESA alumni. 
Backstage Bucknell is scheduled for Aug. 11–16, 2023.
Whom it's for
Backstage Bucknell participation is by invitation only to members of the Engineering Success Alliance. For more information about Backstage Bucknell or ESA, please contact jason.milner@bucknell.edu. 
Cost
Free
Contact
Jason Milner, Engineering Success Alliance director
jason.milner@bucknell.edu
Contact Details
College of Engineering
Location
235 Dana Engineering Building

Hours
8:30 a.m. – 4:30 p.m.