Design Thinking Leadership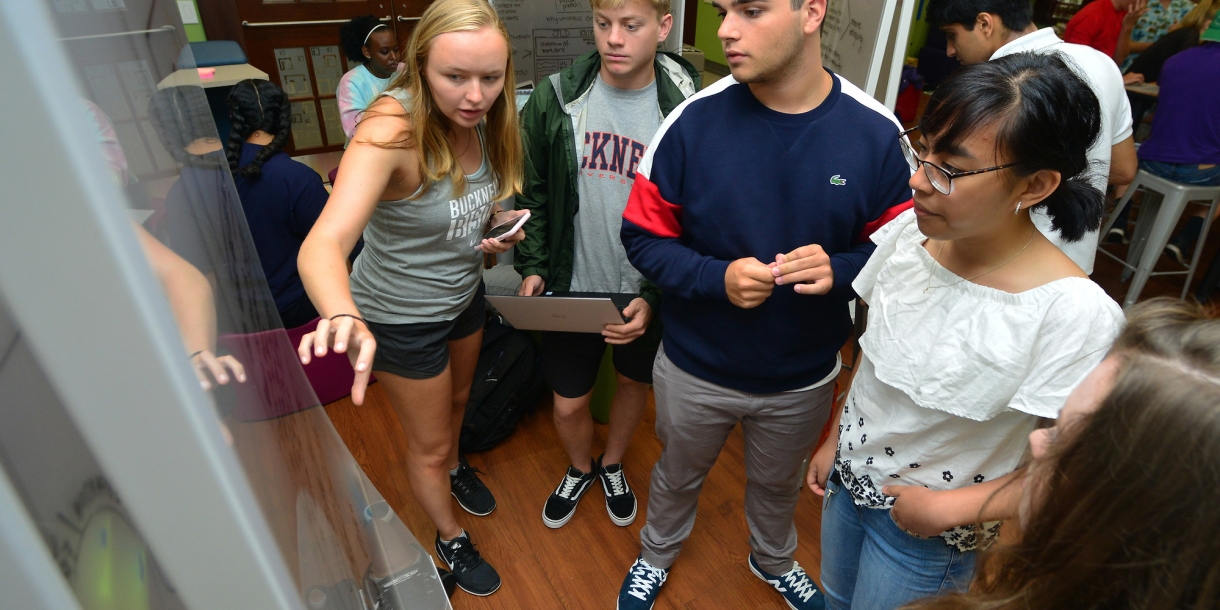 Design Thinking Leadership will be from Aug. 13 to 17.
This program will continue to run ideally in-person, but may switch to a virtual platform depending on COVID restrictions.
About Design Thinking Leadership
Learn to thrive when the answers aren't obvious. Design Thinking Leadership is a program for incoming first-year students who are interested in innovation, creativity and entrepreneurship. You'll learn new ways to analyze and solve problems, build connections with classmates, get to know Bucknell and the surrounding community, and have fun!  
If you enjoy new challenges, brainstorming and collaboration, you'll enjoy thinking creatively and presenting your ideas to real companies in Design Thinking Leadership. Embrace the unfamiliar in this rewarding program — it's an inspiring start to your Bucknell career. 
Division of Student Affairs