Taste, Tech & Teamwork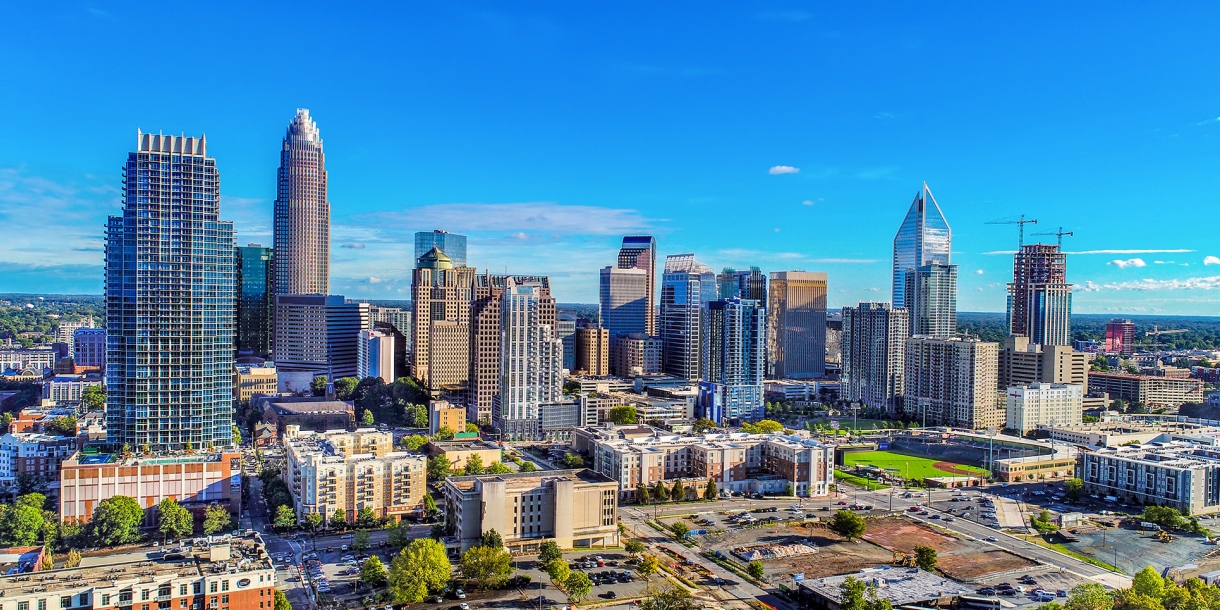 About Taste, Tech & Teamwork
Join fellow first-year students, experienced student leaders and Bucknell staff as you explore one of the nation's hottest tech towns. You'll fly to Charlotte, N.C., to meet alumni business leaders at their offices, tour local foodie hotspots, test out your teamwork skills at the U.S. National Whitewater Center and much more.
In addition to forming lasting connections with fellow students, you'll meet Bucknell alumni and prospective employers before your first semester even begins. In short, Taste, Tech & Teamwork will help set you up for a successful four years at Bucknell. You'll be encouraged to reflect on your experiences and opportunities throughout the trip, learning skills of presence and mindfulness as you start their your educational journey.
This Pre-Orientation program is hosted by the Center for Experiential Learning in the Freeman College of Management.
Thanks to generous support from Bucknell alumni, there is no fee to attend this experience.
Pre-Orientation Move-In Day Schedule
Friday, Aug. 16
7–11 a.m.

Arrival and Check-in
Outside Sojka Pavillion
Students will receive their room key and BUID and check in with their Pre-O program leaders. After check-in, head to your residence hall to unpack your belongings and settle in.

Representatives from a variety of campus offices will be present to answer your questions. Meet staff from Bertrand Library, Bucknell Nutrition, Bucknell Student Health, Campus Activities & Programs, GenFirst!, Global & Off-Campus Education, the Teaching & Learning Center and more.

11 a.m.–12:30 p.m.
Lunch
Bostwick Marketplace, Elaine Langone Center
All Pre-Orientation participants, their families and friends are invited to lunch as guests of the University (no charge). Pick up your lunch tickets at Pre-O check-in.

12:30 p.m.

Program Meetings
See below for locations
Parents and families are invited to join their student and attend these meetings. Program leaders will share details about program schedules and expectations and be available to answer questions.

Arts First
Holmes Hall Lobby
Backstage Bucknell
TBD
BuckWild
Weis Center Concert Hall (please note location change)
Design Thinking Leadership
Square One Studio, South Campus Apartments Building 1
RAMP Up!
Walls Lounge, Elaine Langone Center
Taste, Tech and Teamwork
Holmes Hall 104

2 p.m.
Students: Programs Begin
2 p.m.
Families: University Welcome
Weis Center Concert Hall
President John Bravman and Interim Provost Margot Vigeant welcome and advise family members on the first year at Bucknell. Light refreshments will be served prior to the welcome; parents and families are invited to stay after to mingle.
More details about the move-in day schedule will be shared in early 2024.
What You'll Do
The itinerary is still being finalized, but here's an overview:
Engage in the tastes of the area, meeting with alumni at a variety of restaurants and venues, visiting the local markets and participating in a cooking class
Visit employers, such as Ally Bank, a leader in online banking, as well as other tech and financial institutions
Test yourself at the U.S. National Whitewater Center, visit the Nascar Hall of Fame and attend a sporting event
Whom It's For
This Pre-Orientation program is open to all incoming Bucknell students in any college.
Pre-O Accommodations
Participants will stay in a hotel in the heart of Charlotte. There will be two or three students in each room.
Cost to Attend
Thanks to generous support from Bucknell alumni, the fee to attend this experience has been waived. There will be no fee for students who apply. Students who applied prior to May 23 have been contacted by email regarding the attendance fee.
How to Apply
This program is limited to a maximum number of 20 students. Applications will be reviewed on a rolling basis.

Apply by June 25, 2023.