Bucknell West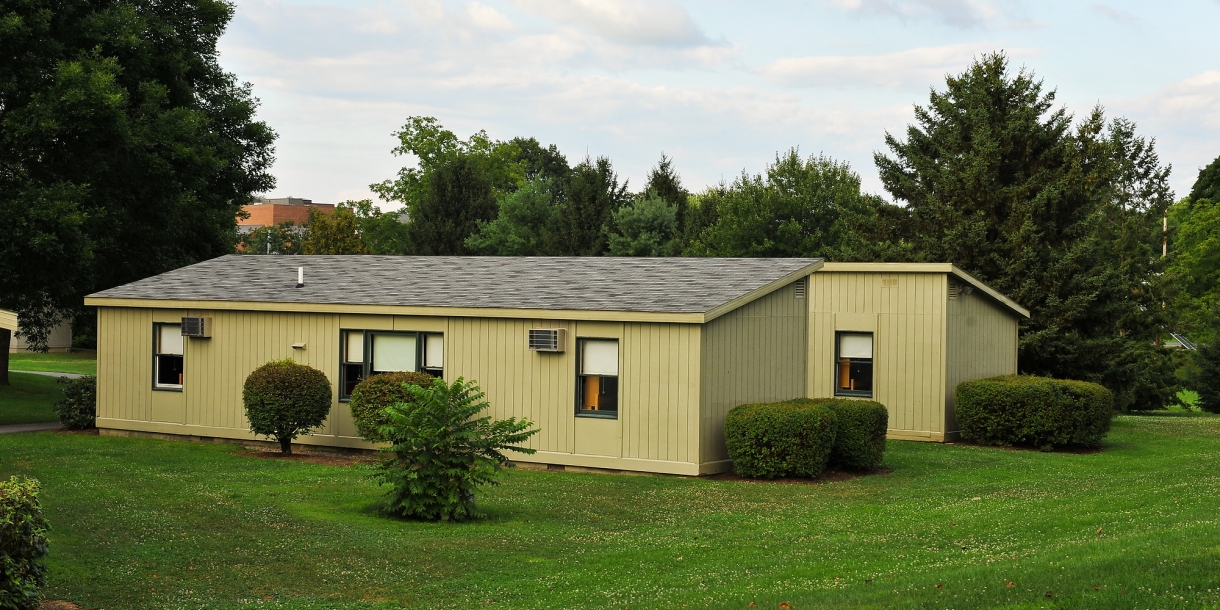 This complex of residential units is situated in a wooded setting on the western edge of campus and provides accommodations for 272 sophomores, juniors and seniors in apartment-style suites. Bucknell West is located across Route 15 from the main campus, near the Bucknell Golf Club and baseball and soccer fields. Access to the main campus is provided by a pedestrian underpass. Each H-shaped building has two wings. Each wing houses four students with two double bedrooms, a bathroom and a combination living room/kitchen. 
Suite Details
Double room dimensions are 14 feet by 12 feet.
One large shared closet in each double room is 2 feet by 7.5 feet in size.
Common area dimensions are 11 feet by 12 feet.
Common area includes two cushioned armchairs.
Each bedroom includes a bed, desk, chair and dresser for each occupant.
Full kitchen includes a stove and oven, full-size refrigerator, sink and cabinets.
Shared bathroom includes shower or bathtub, toilet, sink and cabinet.
Flooring is either carpet or hardwood in bedroom and common space, tile in bathroom.
Heat is controlled by occupants in each unit.
Air conditioning varies per unit. Window units are not permitted.
Window screens are not provided by the University.
Kitchen utensils and cleaning supplies are not provided by the University.
Amenities
Outdoor deck and picnic area.
Laundry, vending machines and study space located in Unit 22.
Nearby student parking.