Camps, Conferences & Visit Programs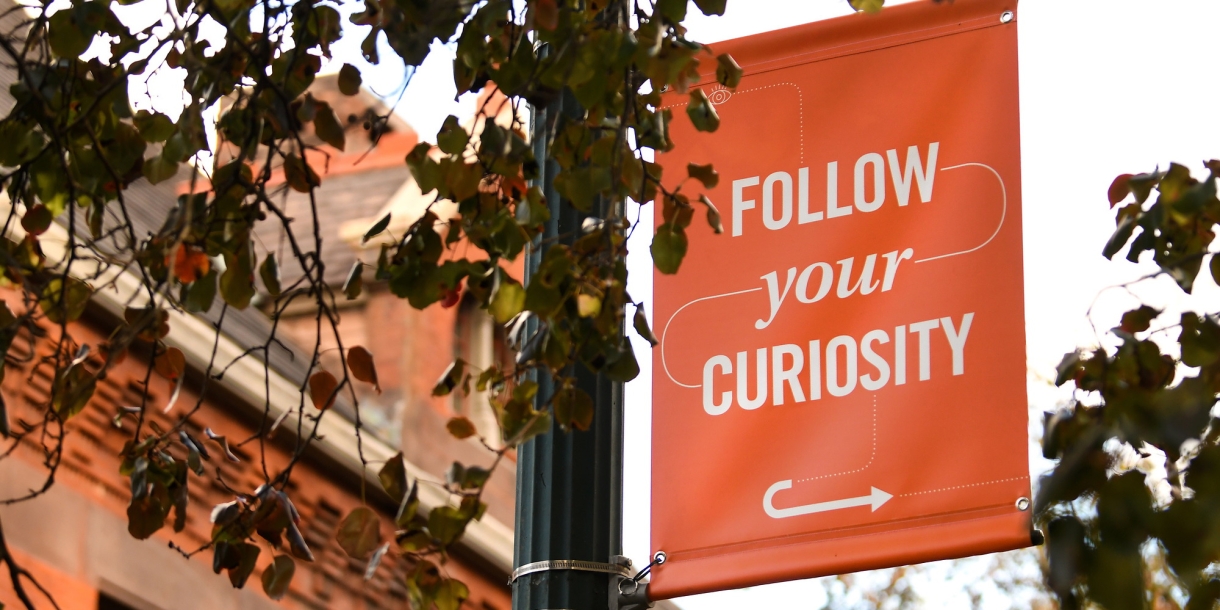 Bucknell's spaces for innovation and discovery aren't just for our students and faculty. We host an array of hands-on camps, conferences and programs for high school students, visiting faculty and undergraduates from other universities.
Explore engineering in one of our state-of-the-art labs. Solve a murder-mystery with chemistry. Spend a week living like a college student. 
This is more than just a week away. These camps and programs help you maximize your summer and expand your mind.
For High School Students
Bucknell Academy Summer Experience (BASE)
Spend a week living like a college student. You'll stay in our residence halls, attend classes taught by Bucknell professors and develop problem-solving skills designed to help you make an impact on the world. BASE participants join Bucknell faculty and students to find innovative solutions to pressing issues.
Who: High school students who will be rising juniors or seniors are welcome to apply.
When:  Applications will be due in April 2020, and the next camp will be held in June 2020.
Chemistry Camp
Discover the exciting places chemistry can take you in this academically challenging, hands-on introduction to the field. You'll solve a murder-mystery with chemistry, create your own perfume, or make ice cream with liquid nitrogen. And you'll get your hands on some of our cutting-edge laboratory equipment, like the nuclear magnetic resonance spectrometer Bucknell purchased with a grant from the National Science Foundation. You'll also take classes and receive personalized guidance from our nationally recognized chemistry faculty. All instruction is led by Bucknell professors.
Who: High school students entering grades 11 or 12 who have completed at least one year of high school chemistry by the start of the camp.
When: Applications are due in April 2020, and the next camp will be held in July 2020.
College Admissions Workshop
Spend two days exploring how you fit into the college admissions journey in this two-day workshop for children of Bucknell alumni, faculty and staff. Our admissions experts will prepare you for the college search and application process. No matter what your academic interests and strengths are, we will encourage you to explore a variety of college options.
Who: Children of Bucknell alumni, faculty and staff who will be high school juniors or seniors in the fall.
When: Each June
Engineering Camp
Explore engineering and kick-start your college experience by experimenting in real research labs with Bucknell's world-class faculty. You'll discover the many different areas where engineers apply their skills, study the latest technologies that shape our world and learn how the scientific phenomena you've studied in school are applied by professional engineers. The program is packed with hands-on experiments to ignite your curiosity.
Who: Students who will have completed grades 7 through 11 by the summer of the camp.
When: Applications are due in March 2020, and the next camp will be held in June 2020.
Journey to Bucknell
Prospective students will stay overnight in one of our residence halls; meet faculty, staff and current Bucknell students, and explore our beautiful campus and first-rate facilities.
Who: High-achieving, traditionally underrepresented high school seniors.
When: The 2019 Journey to Bucknell will be held Sept. 19–21, 2019. Dates for the 2020 Journey to Bucknell will be posted in spring 2020.
For College Students
Bucknell Seminar for Undergraduate Poets
Dive into your writing under the guidance of established poets from across the country during this extended seminar — one of our poetry center's longest-running programs. Students, faculty and visiting poets will read from their works during the seminar. The 2020 staff will include visiting poets Victoria Chang, Marcus Jackson and Analicia Sotelo.
Who: Undergraduates who compete for one of 10 places in the seminar, all of which come with fellowships. 
When: Dates for the 2020 seminar are June 6–July 27. The application deadline is Jan. 31, 2020. 
For Professionals
Project Catalyst
This three-day summer workshop for engineering faculty and prospective faculty, including graduate students, equips attendees to learn research-driven strategies that reduce course preparation time, make classes more engaging and increase student learning.
Who: Faculty and graduate students
When: Each July