Gateway to Bucknell
A visit experience for high school sophomores and juniors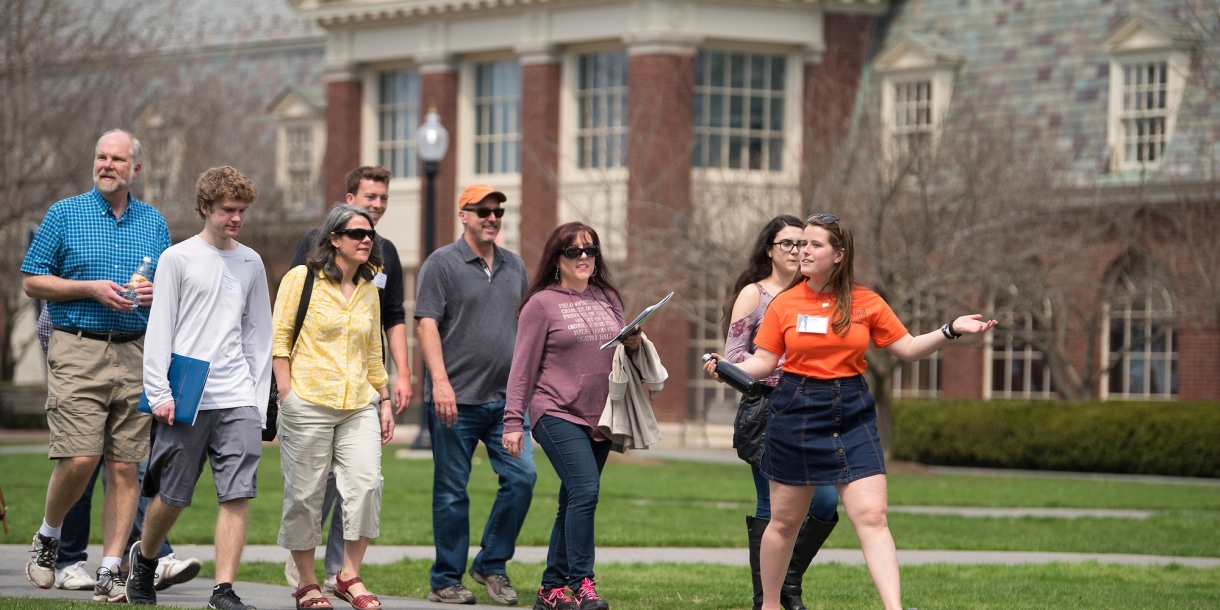 Note: We regret to inform you that we've canceled the Spring 2021 edition of Gateway to Bucknell, originally scheduled for April 24, 2021. Please check back for news about the next running of Gateway to Bucknell. We also invite you to visit our Virtual Welcome Center, which is open 24/7.
You can also explore Bucknell, visit our YouTube channel, or attend a virtual or in-person visit event.
At the Office of Admissions, we encourage you to reach out with any questions. Contact our team at 570-577-3000 or admissions@bucknell.edu.
---
What Is Gateway to Bucknell?
Gateway to Bucknell is designed for high school sophomore and juniors who are still exploring their college options, delivers valuable insight intended to help your search. 
You'll learn more about our beautiful campus, talk with faculty and students, and meet with our admissions team. You'll gain essential advice about applying to college and financing your education.   
Contact Details
Office of Admissions
Hours
Monday – Friday:
8:30 a.m. – 4:30 p.m.