Gateway to Bucknell
April 24, 2021: A visit experience for high school sophomores and juniors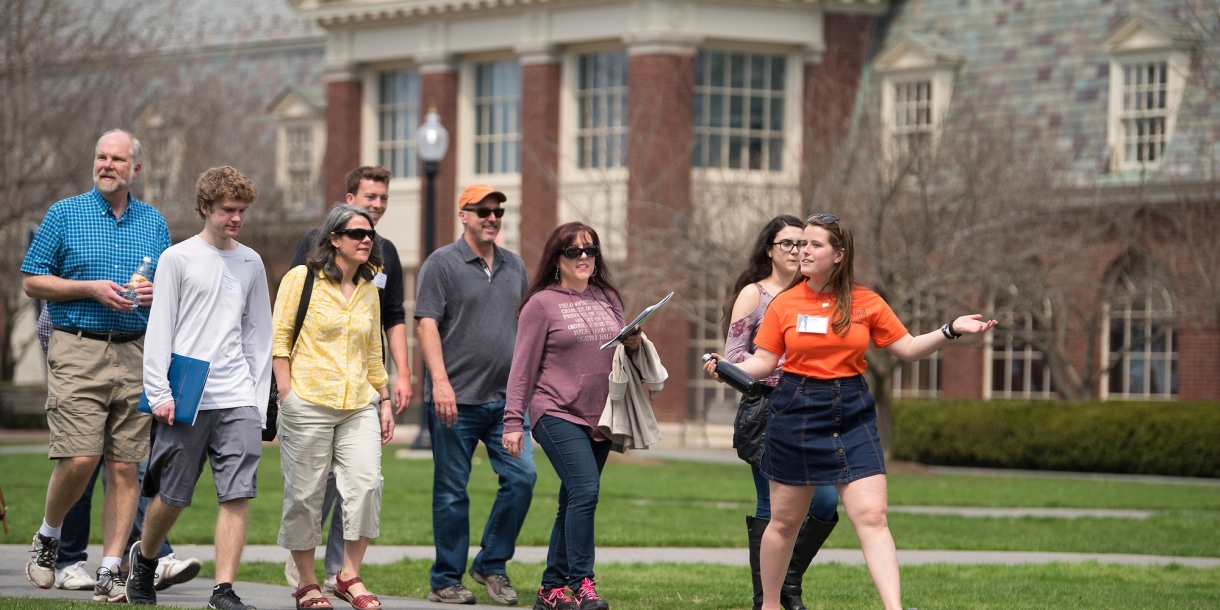 Update on Gateway to Bucknell
Bucknell, like other universities around the world, has been actively monitoring the coronavirus and its effects on our state, region and country. While there are no known or suspected cases of the virus at Bucknell, we're continuously tracking its status and working to mitigate potential risk.
With that in mind, we made the difficult but necessary decision to cancel the 2020 Gateway to Bucknell.
Registration for the 2021 Gateway to Bucknell will open in the spring.
The Office of Admissions remains open, and we encourage you to reach out with any questions. Contact our team at 570-577-3000 or admissions@bucknell.edu.
While our in-person events have been cancelled, we encourage you to explore our website and visit our YouTube channel or attend a virtual visit event.
Office of Admissions
Hours
Monday – Friday:
8:30 a.m. – 4:30 p.m.
Saturday & Sunday:
Closed