RAMP Up!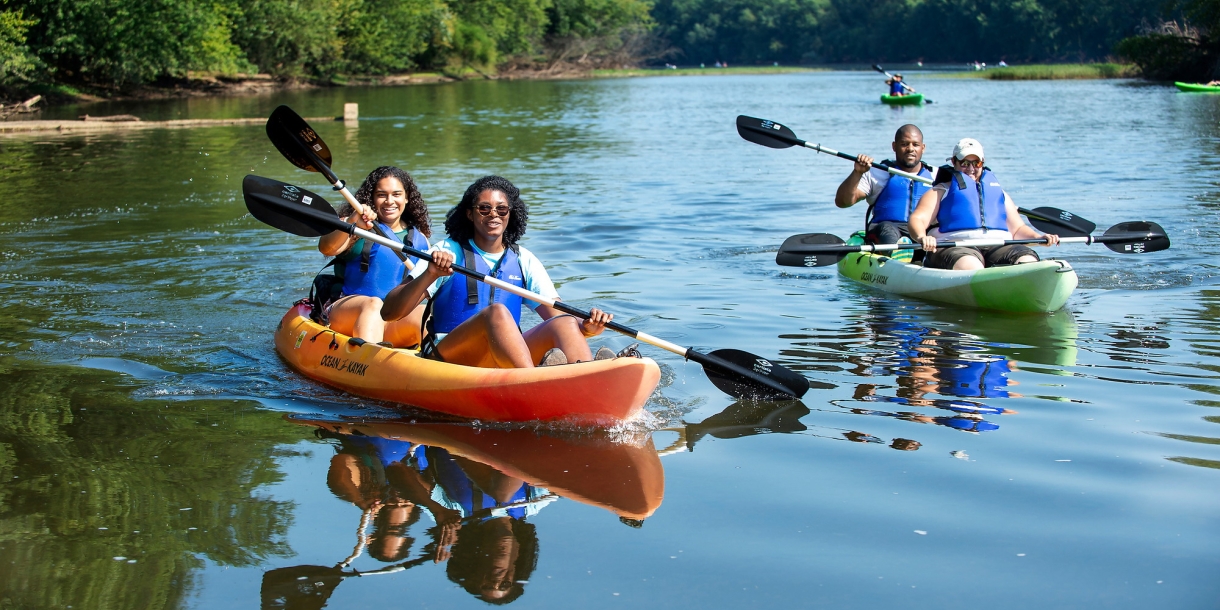 RAMP Up! (Ready, Aware, Motivated, Prepared) is a five-day Pre-Orientation program filled with exciting community-building activities designed to help students from underrepresented backgrounds make a strong start at Bucknell.
This program is an exclusive benefit for students who have been selected for the Together Everyone Achieves More (T.E.A.M.) Mentoring Program. T.E.A.M. partners first-year students from underrepresented backgrounds with upperclass peer mentors to provide the support and guidance needed to make a smooth transition to academic and social life at Bucknell.
The benefits of RAMP Up! continue long past Pre-Orientation. As a member of T.E.A.M., you'll gain year-long access to mentorship, private seminars and programs to assist you throughout your first year at Bucknell.
2023 Pre-Orientation Dates to Know
Friday, Aug. 11: 

7 – 11 a.m. Move-in for Pre-O participants
11 a.m. – 12:30 p.m. Pre-O participants and their parents and families are invited to join us for lunch in Bostwick
Pre-O programs begin after move-in

Tuesday, Aug. 15:

Last day of Pre-O programs

Wednesday, Aug. 16:

New Student Orientation begins for all first-year Bucknell students 
Note: Dates and times are tentative and subject to change.
What You'll Do 
Led by T.E.A.M. mentors and staff, RAMP Up! introduces T.E.A.M. scholars to the study skills, campus resources and community connections needed for a solid start to college life. We will help you build your community, become familiar with cultural resources on campus and in the area, and establish a support system with students from underrepresented backgrounds. 
Activities include a ropes course, camping, kayaking and visits to local businesses that cater to multicultural needs (such as barbers and restaurants). In addition, campus leaders will conduct workshops on self-care, time management, networking, study skills and more. 
Whom It's For 
Any incoming first-year, transfer or exchange student who joins the T.E.A.M. Mentoring Program may participate. T.E.A.M. members are expected to attend RAMP Up!, but if there is a scheduling conflict (such as a summer job), you can still apply for T.E.A.M. 
For more information or to apply, email mss@bucknell.edu.
Cost
None
Contact
Marcus Scales at ms090@bucknell.edu
Lizandra Suarez-Perez at ldllsp01@bucknell.edu
Contact Details
Multicultural Student Services
Hours
8:30 a.m. – 4:30 p.m.,
Monday - Friday